March Madness Expected to Top Super Bowl in Total Wagers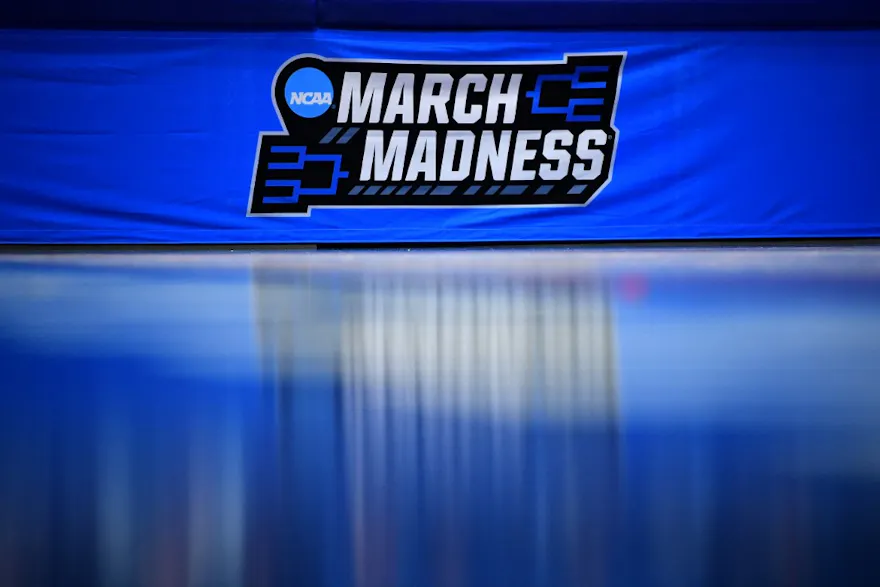 Which sporting event will receive the most bets this year: the Big Game or the Big Dance?
New research from the American Gaming Association (AGA) suggests that the NCAA men's basketball tournament - also commonly known as March Madness - will come out on top. According to an online survey the AGA recently conducted, 68 million American adults plan to wager $15.5 billion on March Madness.
The total number of bettors is expected to be higher than the 50 million people the AGA projected to wager on the Super Bowl, but the projected handle for March Madness is about half a billion dollars less than the Super Bowl projection. The results also unveil that 31 million American adults intend to place a traditional sports wager either at retail or online sports betting sites or with a bookie while 21.5 million plan to bet casually with friends.
Those figures are up significantly from the AGA's projections for the 2022 edition of March Madness when 45 million adults were projected to wager $3.1 billion on the games. This year, the AGA is forecasting an over 50% jump in the number of adults wagering on the college basketball tournament in 2023 compared to 2022 and a 400% year-over-year increase in dollars gambled on the event.
The AGA's President & CEO Bill Miller credits this growth to the continued expansion of legal online wagering in the US as well as a resurgence of brackets contests. Three-fourths of online bettors say this will be their first time betting on March Madness online. 56.3 million plan to participate in a bracket contest.
Miller also made a point that regardless of how fans are putting money on NCAA Tournament games, they should do so while following responsible gaming best practices.
"With the excitement around March Madness, the AGA and our members want to remind anyone getting in on the action to have a game plan to bet responsibly," Miller said. "That means setting a budget, knowing the odds, keeping it social, and always playing legally."
U.S. sports betting industry has expanded
Nationwide, 33 states and Washington, DC currently feature live, legal sports betting markets, with three additional legal markets awaiting launch. More than half of American adults - 146 million or 57% to be exact - live in an active, regulated sports betting market.
Those markets include newcomers since last year's March Madness. The Maryland sports betting market launched online sports betting in Maryland back in November and features eight mobile sportsbook providers which account for over 95% of the state's total wagering handle.
The Ohio sports betting market launched Jan. 1, and is already off to a roaring start after posting a $1.1 billion handle in its first full month of legal wagering. And most recently, the Massachusetts sports betting market finally launched MA online sports betting on March 10 after its retail marketplace went live on Jan. 31.
The MA online sports betting market is already expecting big early returns since it conveniently launched in time for March Madness, with some experts projecting the market could see over $60 million wagered from mobile users alone.
Data from GeoComply – a Vancouver-based company that helps online sportsbooks determine the location of customers – illustrated that over 400,000 player accounts recorded over eight million geolocation transactions in Massachusetts over its first weekend of online sports betting, eclipsing the activity of the Virginia sports betting and Arizona sports betting markets.
Who are the betting favorites?
The AGA survey also uncovered the betting favorites heading into this year's tournament, although the survey was conducted before Selection Sunday actually revealed the NCAA Tournament draw. The Kentucky Wildcats, a six seed in the East Region, were the most popular pick to win the national championship after garnering votes from 9% of the respondents.
Texas A&M (8%), Gonzaga, UCLA, and Alabama (all 6%) were also popular picks.
Kelvin Sampson's Houston Cougars opened as the betting favorite on FanDuel at +500 to win it all, and Alabama (+800), Kansas (+1000), and Purdue (+1200) are also considered top national title contenders. No matter which team wiggles through the Big Dance and cuts down the nets after all is said and done, the true winners of the tournament will be the best sports betting apps in the nation that are gearing up for a historic March of wagering.