Maryland Reports Slight Dip in Monthly Sports Betting Revenue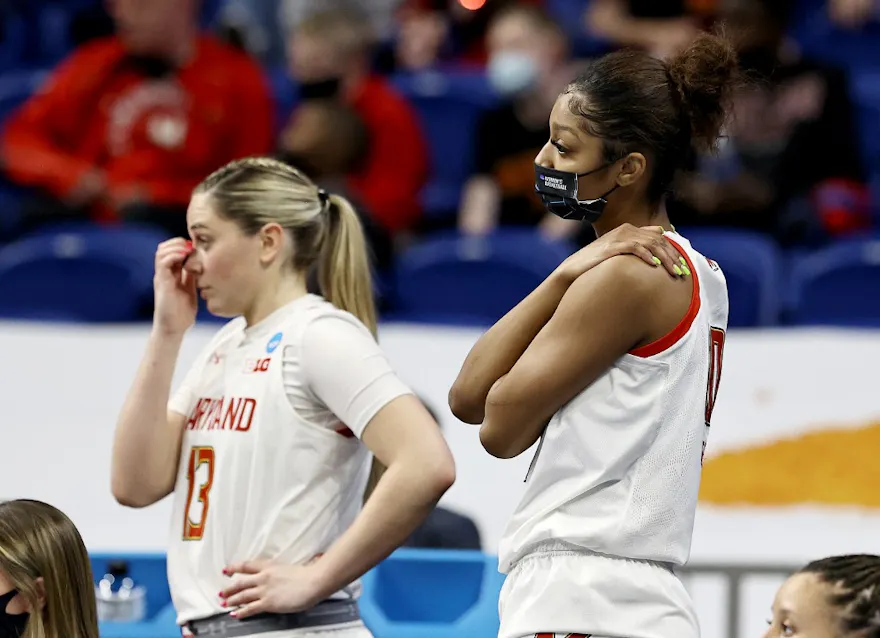 It was widely expected that February would be a great month for U.S. sportsbooks, given that there were nearly two full weeks of Super Bowl betting on which the nation's wagering providers would eagerly capitalize.

Numbers for February are starting to trickle in from competing U.S. sports betting jurisdictions – and one of the first, Maryland, actually showed a month-to-month decline in betting activity from January to February.
The state's February handle drop-off was especially eye-opening due to the fact that 2023 is the first year Maryland sports betting was available to mobile users during the Super Bowl.
Breaking down MD's February betting handle
Maryland's 10 retail sportsbooks and eight mobile sports betting providers combined to take in a combined $339.4 million. A whopping $325.1 million, or 96.5% of the total handle, came from mobile providers Barstool Sportsbook, Betfred, BetMGM, BetRivers, Caesars Sportsbook, DraftKings, FanDuel, and PointsBet. Retail was responsible for just $14.3 million.
While the Maryland handle eclipsed the $335 million mark for the third straight month, the 28 days of betting in February led to a sharp drop in overall wagering when compared to the previous two months. $441.5 million in bets was reported by the state's sportsbooks in January and in December, sportsbooks took in a record $497.1 million.
MD sports betting revenue totals
Maryland sports betting revenues also declined in February.
Sportsbook profits came in at $40.2 million - a significant drop from the $59.6 million made by sportsbooks in January. Super Bowl betting underperformed in Maryland, surprising many.

The hold rate for Maryland sportsbooks was also down, from 13.5 percent in January to 11.8% in February.
From that, some actual good news emerged. Tax revenues paid to the state from sportsbook profits amounted to $2.8 million in February, up from the $2.11 million in January.
Top performing Maryland sportsbooks
Most of the best sportsbooks in the U.S. legal sports betting industry are present in Maryland and, to nobody's surprise, the most prominent sports betting sites in the country are dominating there, as well.
FanDuel was the top producing sportsbook in the Maryland market in February. It took in $157.7 million of the state's overall $339.4 million Maryland sports betting handle, thanks to a 14.7% hold rate. DraftKings was second with $100.4 million in bets taken in and BetMGM was far back in third with $33.1 million in February betting activity.
Caesars Sportsbook was next and reported about $16 million in wagering activity.
In terms of Maryland's retail sports betting leaders, MGM National Harbor was by far the state's best handle performer, likely because of its location, right across the river from Washington, DC. It generated $5.6 million in sports betting activity with Maryland Live! Casino coming in as the state's second-best retail facility with $3.4 million and Horseshoe Casino producing $2.2 million in February wagers.
Looking ahead in MD
Maryland's legal sports betting decline could be short-lived with March Madness ready to take over the legal sports betting landscape. Like the Super Bowl, it will be the first time that bettors in Maryland will be able to wager on the annual NCAA Basketball tournament.
Whether or not Mayland bettors eclipse the record $497.1 million the state saw in December remains to be seen. All eyes will be on the state in about a month's time as it will once again the among the first states to report their March sports betting numbers. Will it hit the $500 million mark and see a March Madness bounce? Only time will tell.