Major League Baseball Names FanDuel an Official Sports Betting Partner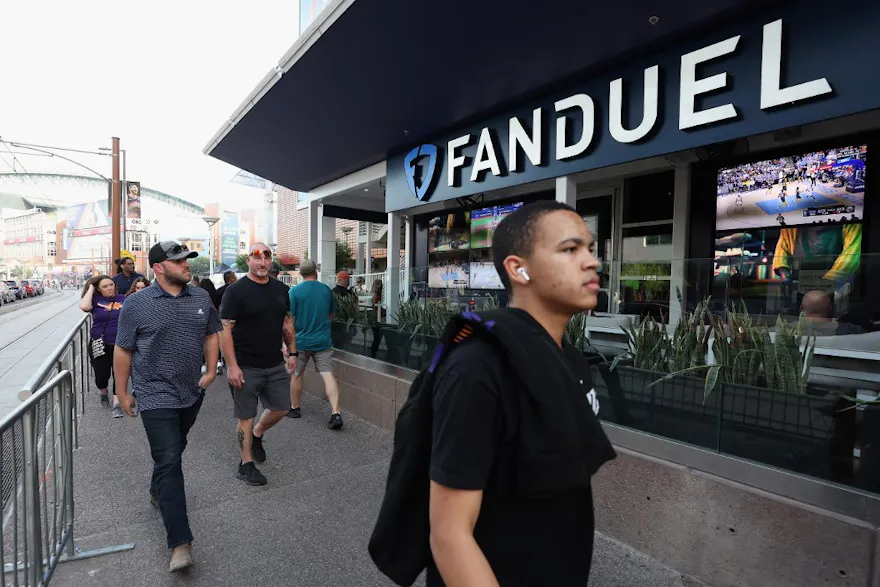 The most popular sportsbook in America has secured a partnership with the country's oldest professional sports league.
FanDuel and Major League Baseball (MLB) announced a multi-year partnership Thursday that makes the sportsbook a co-exclusive official sports betting partner of the league. In this partnership, FanDuel will receive the rights to use official MLB branding in its products, marketing campaigns, and category destinations including FanDuel's sportsbook, daily fantasy sports, and FanDuel Faceoff platforms.
FanDuel will also begin streaming MLB.TV's Free Game Of The Day through the FanDuel sportsbook app and OTT streaming service FanDuel+. The company will have the right to use highlights both in product and as part of original programming on FanDuel TV, as well.

"Our team is eager to showcase FanDuel in nationally broadcast MLB games and help enhance game narratives and bring America's Pastime directly into our mobile app and OTT platform for fans to watch and wager," FanDuel president Christian Genetski said in a statement.

FanDuel has been an Authorized Gaming Operator of the MLB since 2019.
MLB continues to embrace sports betting
FanDuel is just the latest in a string of notable sports betting sites getting involved in baseball:
Genetski said that "the baseball fan is one of the most engaged in all of sports."
FanDuel's deal will give baseball fans even more ways to engage with their favorite sport, especially since integrating live streams within the FanDuel sportsbook app will give fans, as Genetski also said, "the opportunity to enhance their experience on every pitch from March through October."
FanDuel still dominating U.S. sports betting
Suggesting that FanDuel is the best of the best sportsbooks in the United States is no longer just a boisterous flex, it's a fact.
This new partnership with MLB comes amid considerable financial growth for FanDuel. Flutter Entertainment - which owns the sportsbook and is the world's largest online sports betting firm - released its preliminary results for 2022, confirming its US operation generated $3.2 billion in revenue – an 87% year-over-year uptick.
FanDuel's recent launches in the Ohio and Maryland sports betting markets represent its most successful to date. Sports betting in Ohio just launched on January 1 and posted an over $1 billion handle in its first month of legal wagering. FanDuel accounts for 45% of the market share in Ohio, taking in over $494 million in bets and generating over $103 million in revenue.
2023 has been super strong for the operator overall, with more than 1.2 million customer acquisitions so far. FanDuel is statistically the No. 1 sportsbook in America in terms of market share at 50% too. It's licensed in 19 states and is preparing to go live in the Massachusetts sports betting market when online sports betting launches there on March 10.
Perhaps most impressively, FanDuel holds the most market share in the biggest market in the US - New York sports betting. The Empire State continues to set new wagering handle records and collected nearly $2 billion in bets in January, with over 40% of those being cast from FanDuel.
In conclusion, it looks like this is FanDuel's world – and we're all just living in it. With the numbers mentioned above, you may already be betting on its platform. If you're not, this FanDuel promo code is one of the most generous betting promotions available.