Betfred Becomes 8th Mobile Sportsbook In Maryland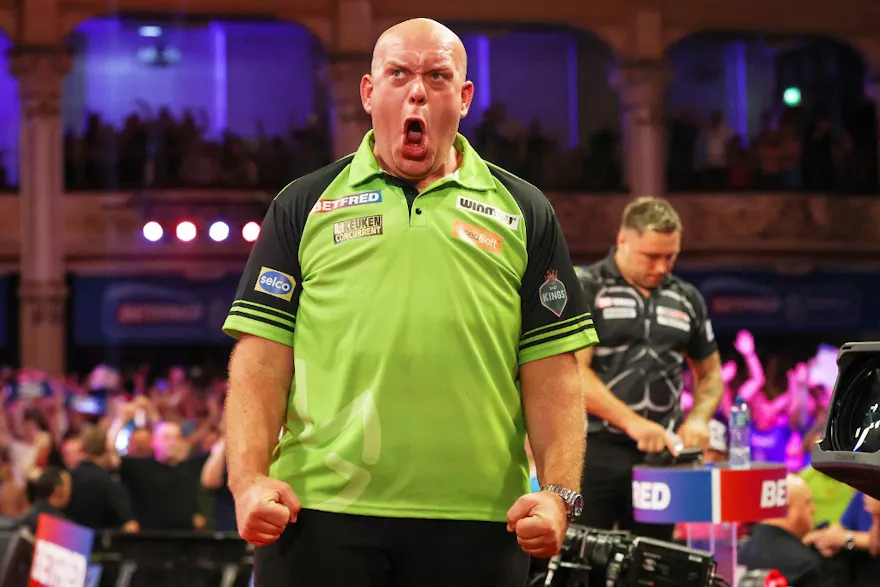 The Maryland sports betting footprint continues to grow at a sterling pace.
Just under three months since online sports betting in Maryland went live on November 23, 2022, the Old Line State welcomed its eighth mobile sportsbook to the mix. Betfred officially launched on February 9 after completing a successful test run and earning a mobile sports wagering license from the Maryland Lottery And Gaming Control Commission.
According to the company's press release announcing its formal entry into online sports betting in Maryland, Betfred completed a controlled demonstration of its mobile sportsbook during which customers participated in live wagering while the Maryland Lottery and Gaming staff ensured that the operator complied with all required procedures and that its systems functioned properly.
All mobile sportsbooks in Maryland partner with physical casinos to comply with the Sports Wagering Review Commission's (SWARC) standards for licensing. So, Betfred linked up with Long Shot's—an off-track betting facility in Frederick, MD—for its retail and online sports betting operations.
Betfred continues U.S. sports betting expansion
Betfred could and likely would argue that it is one of the best sports betting sites in the world. Founded in 1967 by the Done brothers with winnings from England's World Cup win, the UK-based operator touts 1,400 betting shops across the United Kingdom which is the second-most in the sovereign state. It also has operations in Spain and Africa and continues to expand in the United States where it is now licensed in 10 states.
Just before Super Bowl 57, it scored a big win in its effort to compete with the best sportsbooks in the U.S. by receiving its license from the Nevada Gaming Commission to finally enter the coveted Nevada sports betting market. There it will join forces with the Mohegan Sun Casino at Virgin Hotels Las Vegas to open and operate the property's sportsbook. Betfred also announced a partnership with the Vegas Golden Knights that, as of January 31, made the operator an Official Sports Betting Partner of what has become an iconic sports franchise in Nevada.
Betfred is the second high-level sportsbook to partner with the Golden Knights in this fashion after BetMGM signed on a few years ago. The UK operator plans to roll out its mobile sportsbook product for the Nevada sports betting market at some point in 2023 too, and it hopes to have mobile sports betting ready to go before the 2023 college and professional football seasons kick off.
Betfred recently extended its U.S. presence to Ohio and Virginia as well. Ohio sports betting went live on Jan. 1, 2023, and Betfred made a splash in that brand-new marketplace by announcing early payouts for all bettors who held futures bets on the Cincinnati Bengals to win Super Bowl 57 even before the AFC Championship was played. That bet undoubtedly paid off for the bettors considering the Bengals ended up losing to the Chiefs, and it was a strong exposure play for Betfred to gain traction in an emerging market where it has to compete with the juggernauts of FanDuel, DraftKings, and Caesars among over a dozen other mobile sportsbooks in Ohio.
The company's gearing up to expand its presence within the Virginia sports betting landscape too with its late 2022 announcement of its partnership to become the official sports betting partner of Loudoun United FC, paving the way for the launch of the Betfred mobile sportsbook for Virginia bettors at some point in 2023.
Maryland sports betting is heating up
Online sports betting in Maryland only launched in late November 2022, but that relatively short span of time has not prevented bettors in the state from casting over $1 billion in wagers. There are currently seven other mobile sportsbooks in Maryland:
SuperBook Sports also recently received initial approval from the Maryland Lottery to offer retail and mobile sports betting in the Old Line State. Its formal launch could be on the horizon.
Fanatics launched the first retail sportsbook inside an NFL stadium when it went live at FedEx Field in January. This move positions Fanatics to launch its mobile sportsbook in Maryland and it is reportedly in talks to acquire BetPARX on that front.
It's definitely an exciting time of growth and expansion for Betfred as it continues to make its way through the ever-growing U.S. sports betting industry. Still, it will be interesting to see how effective its initial promos stack up against the rest of the existing Maryland sports betting bonuses while it competes to gain critical market share.