Betfred Scores Partnership With Vegas Golden Knights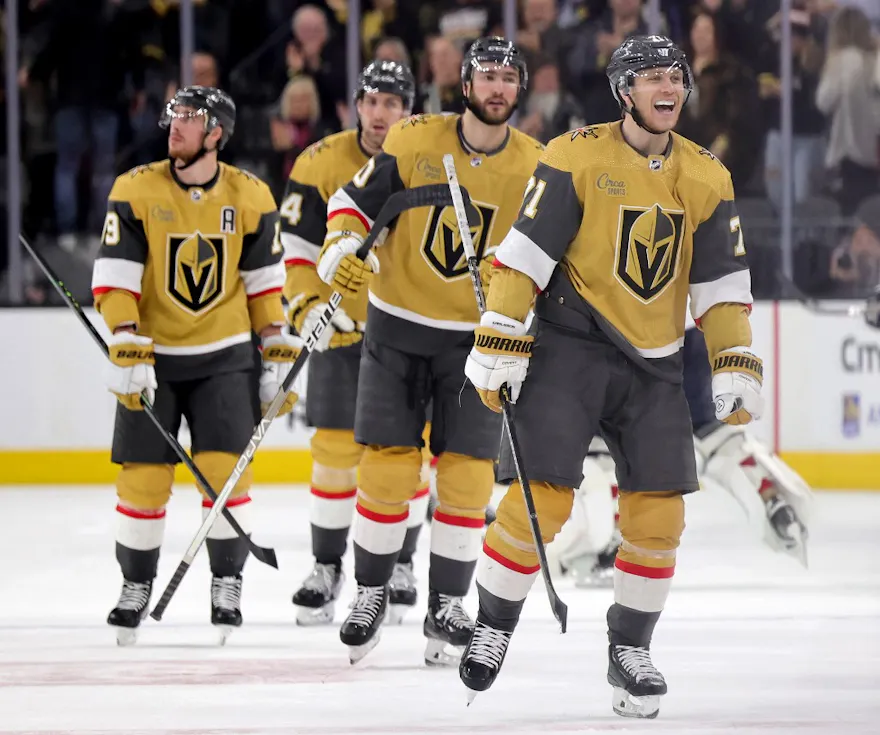 It has been a long road for British-born sports betting provider Betfred in its attempt to become a factor in the Nevada market – but the last two weeks have been very good for the company.
The Vegas Golden Knights of the National Hockey League announced earlier this week that they have welcomed BetFred as the team's Official Sports Betting Partner, signing off on a multi-year deal:
That comes on the heels of last week's announcement that Betfred had finally gained a licence to enter the Nevada sports betting scene (at the Mohegan Sun Casino in Las Vegas' Virgin Hotel) after years of trying to infiltrate the Silver State scene. Betfred USA is a Vegas-based company that has had a presence there since 2019 despite having no license to operate.
The Betfred/Golden Knights partnership
As of Jan. 31, Betfred became Official Sports Betting Partner of what has quickly become an iconic Nevada landmark team - the Vegas Golden Knights. The betting provider gains valuable brand exposure in the exciting Nevada market through targeted and visible signage at T-Mobile Arena as well as integration into all things Golden Knights.
Included in that is mention of on the team's media channels, print publications and radio broadcasts.
Exposure is especially critical for Betfred in Nevada since the company was just licensed to operate in the state last week. The company has some catching up to do in order to be competitive, with most of the industry's best sportsbooks already operating there.
In return, Betfred will promote the NHL team on its sports betting platform and create Knights-focused contests for users of the Betfred Nevada app and during intermissions for those who attend Knights games at T-Mobile Arena.
Official sports betting partnerships like the Betfred/Golden Knights tie-up have been very beneficial globally for sports betting sites and the teams they sign. It is likely a bigger coup for Betfred, however, as just last week it gained access to the Nevada market.
More on Betfred's entry into Nevada
Betfred's licensing journey in Nevada has been nearly two years in the making.
The infrastructure for a sportsbook at the old Hard Rock Casino location just off the strip had been in place for years, as had the desire to launch their Betfred Sportsbook in Nevada. Betfred has been a very successful operator in the European market and has had a strong presence in nine states in the U.S., as well.
The only thing missing was a stamp of approval from the Nevada Gaming Control Board to operate in a state where it's headquartered. That approval finally came after a meeting between the NGCB and Betfred Wednesday. Thursday it was announced that the Board had green-lighted the Betfred application, in unanimous fashion.
It gives Betfred the necessary go-ahead to operate in Nevada, and to launch its sports betting product in time to take advantage of the Super Bowl on Feb. 12.
Nevada becomes Betfred's 10th U.S. state after recent moves into Maryland and Arizona. Betfred becomes the second high-level sportsbook to partner with the Golden Knights, after BetMGM signed on a few years ago.