Sunday's Best Bets: Add This NFL Week 6 Parlay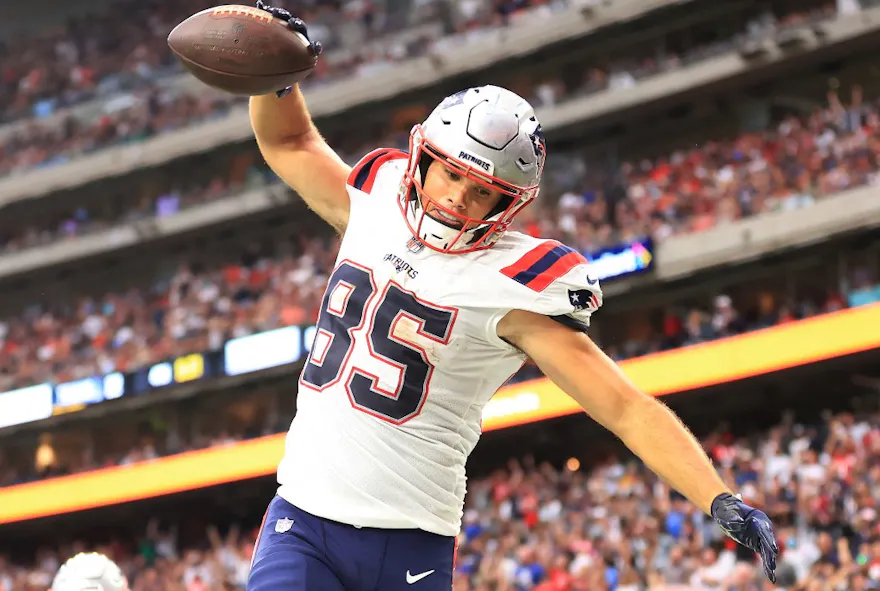 Top sportsbooks have released their NFL odds for Sunday's Week 4 action. One game, in particular, interests me as worth investing in: Dallas vs. New England.
For reasons that I will explain, you should play both spread and total for this game. Feel free to parlay both bets at your favorite online sports betting site in order to maximize your profit.
Dallas Cowboys vs. New England Patriots
Sunday, October 17, 2021 - 04:25 PM EDT at Gillette Stadium at Foxboro
New England's Defensive Style
When considering whether to bet on the favorite, you should want to expect quick scores that conclude quick drives. When the opposite happens, meaning longer drives, then there are fewer drives. This combination -- of longer and fewer drives -- puts more stress on the favored team because now the favorite will have to do more with fewer drives.
That is, in order to cover the spread, the favorite will have to be more efficient on a per-drive basis, meaning that the favorite will have to be better than the NFL Odds imply. Know for your best bets that this stress is just what we should expect the Patriot team to place on the Cowboy offense because the Patriots like to play a bend-but-don't break style.
https://youtu.be/FQdb_nEZqdo
To explain this style and to support my claim that the Patriots play this way, let's look at their last two games. In the game against Tampa Bay, the Bucs marched down to the Patriot 14 yard-line before Brady completed a three-yard pass and then threw two incomplete passes. They had to settle for a field goal.
Quite literally the same thing repeated itself soon after, except the Bucs made it to the Patriot 18 yard-line before kicking another field goal.
Tampa Bay kicked three more field goals in a game that saw it dominate time of possession but produce little with all of that time. In a sense, it was time wasted. A similar story can be told in the Houston game, a game in which early and uncharacteristically awful errors for Patriot defenders caused their team to fall behind.
https://twitter.com/Patriots/status/1447288148116090880?s=20
With long drives, totaling only three, Houston mustered 15 first-half points, but then the Texans were stuck at 22 points for the final 28 minutes in the game.
The bend-but-don't break style was evident in individual plays, too. In the Texans game, Patriot corner J.C. Jackson conceded a tremendous cushion against slant routes that led to easy first down conversions for Houston's offense. When the game slowly neared its conclusion, Jackson no longer conceded that cushion and was therefore able to deflect those passes.
When the Patriot defense tightened up, it shut Houston down for nearly the half and allowed the offense to come back to win.
Ezekiel Elliott #21 of the Dallas Cowboys scores a touchdown against the Giants during Week 5. Wesley Hitt/Getty Images/AFP
Don't Forget The Patriot Defense
While Texan quarterback Davis Mills' rather shockingly strong first half numbers may cause one to doubt the Patriot defense, don't forget that this unit still ranks fifth in limiting opposing yardage.
Be aware for your sports betting that this is the same unit that held Tampa Bay in check. That loss to Tampa Bay was simply an emotional loss both because of how close the game was and because it was former Patriot Tom Brady leading Tampa Bay to victory in New England. These emotions created a let-down situation for the Patriots in the first half against Houston before they regrouped.
They still have a two-time Pro Bowler in linebacker Dont'a Hightower helping to plug gaps in the run defense and a well-tuned secondary headed by J.C. Jackson and two-time Pro Bowler Devin McCourty.
Whether by limiting Tampa Bay's loaded pass attack or by limiting Saint star Alvin Kamara to his worst game of the season, Patriot defenders benefit from Coach Belichick's famous ability to take away what the opponent does best. Dallas never fails to win when it runs more than it passes with Dak Prescott.
So I imagine the Patriots will take away the Cowboy run game, leaving Dak to navigate New England's highly-ranked pass defense.
https://twitter.com/dallascowboys/status/1447345829728161793?s=20
Patriot Offense vs. Cowboy Defense
Patriot rookie quarterback Mac Jones is slowly earning the trust of his coaches. He led his team to its comeback win over Houston partly because he was allowed to flex his developing prowess.
One beneficiary of his development has been Hunter Henry whose size makes him a big target and therefore a rookie quarterback's best friend. Expect more of this connection -- Jones threw for 231 yards against Houston and Henry had 75 receiving yards -- against a Cowboy defense that allows one of the highest measures of productivity against opposing tight ends.
With a slew of able ball-carriers, a second former starter at tight end for Mac to throw to, and Jakobi Meyers' characteristic slant routes, the Patriot offense has the running and short passing game abilities to do what the Patriot defense will do: shorten the game by killing the clock. Thus, the Patriot offense also supports a play on the Patriots and the "under" for your NFL Picks.
In terms of limiting opposing yardage, Dallas' defense ranks among the worst. Especially, the Cowboy pass defense is vulnerable as it ranks 31st in opposing pass yards allowed.
The Pick
A highly efficient Mac Jones -- he's converting just over 70 percent of his passes -- will methodically move his offense downfield. He'll probably face plenty of blitzes -- which he is quite used to and, as the Miami game shows, for example, he is used to mastering. But he will continue growing against a Cowboy defense that will fail to inhibit the Patriots from doing what they want to do offensively.
For the above reasons, parlay the Patriots' spread with the under. Feel free to use our trusty parlay betting calculator for your parlay betting needs.
Parlay Picks
Patriots +4.5 (-110)
Under 50 at (-110)
Parlay (+264)
*The pick reflects the line at the moment the writer made the play, the odds at the beginning of this article show the live line movement. Since the lines might vary, don't forget to refer back to our live odds.