PointsBet Announces Early Payout on Aaron Judge for MVP Futures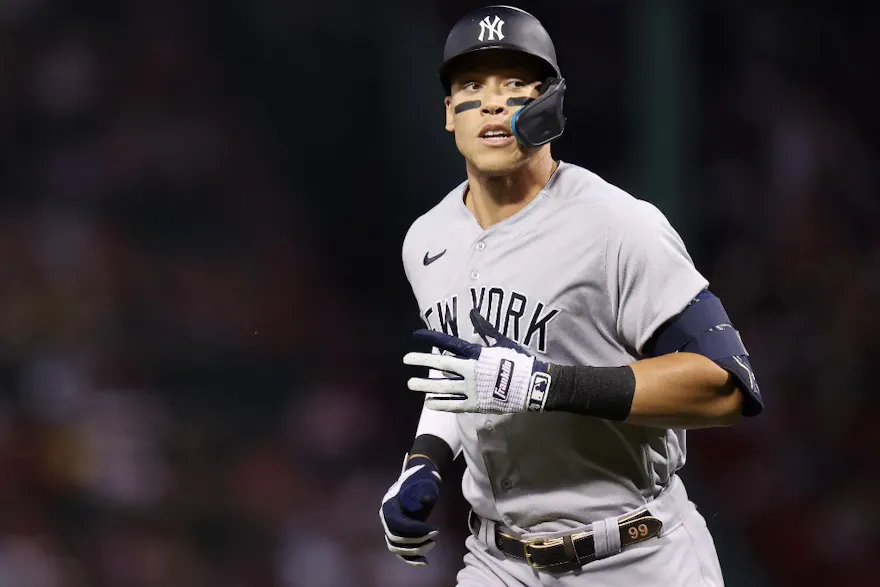 PointsBet Sportsbook has announced an early payout for bettors that selected Aaron Judge in the American League MVP Futures market.
Coming into the season at +1600, the New York Yankees center fielder had the fourth-shortest odds in the American League, behind Shohei Ohtani, Mike Trout, and Vladimir Guerrero Jr. – consistent with Judge's fourth-place finish in 2021 AL MVP voting.
He had just one home run through 13 games to start the season, which sent his odds even longer, but then the home runs started coming in bunches as Judge hit eight home runs in a 10-game span. By the time the All-Star Game arrived, Judge had slugged 33 home runs in 89 games.
He emerged from the break with nine home runs in 10 games, pulling away from the rest of the major leagues in the home run race.
Check out the latest comprehensive and most trusted Sportsbook Reviews by SBR.
With the season winding down, Judge has now hit 59 home runs, 20 more than MLB runner-up Kyle Schwarber of the Philadelphia Phillies.
While his home run power is earth-shattering, Judge brings more than home runs to the table. His .419 on-base percentage is tops in MLB, as is his .701 slugging percentage. That production has led Judge to a FanGraphs WAR of 10.4, which puts him well ahead of the field. Houston's Yordan Alvarez, with 6.4, has the second-highest offensive WAR in the American League.
The main challenger to Judge when it comes to the American League MVP is Ohtani, the 2021 winner who is again having an incredible season but has been more dependent on his pitching excellence this year.
Per FanGraphs, Ohtani has a WAR of 5.0 when it comes to pitching and 3.7 when it comes to hitting this season, totaling an impressive 8.7 fWAR. As impressive as it might be, Ohtani's season does not match Judge, so it is understandable that PointsBet is willing to call the race before it is officially over.
Sportsbook Reviews
Caesars | BetMGM | FanDuel | DraftKings | PointsBet | Barstool
Sportsbook Bonuses (U.S. Only)
Caesars | BetMGM | FanDuel | DraftKings | PointsBet | Barstool
SEE ALSO: All picks, odds, and sports betting news. Be sure to check out Sportsbook Review's community forums and betting tools.