New Retail Sportsbook Coming To DC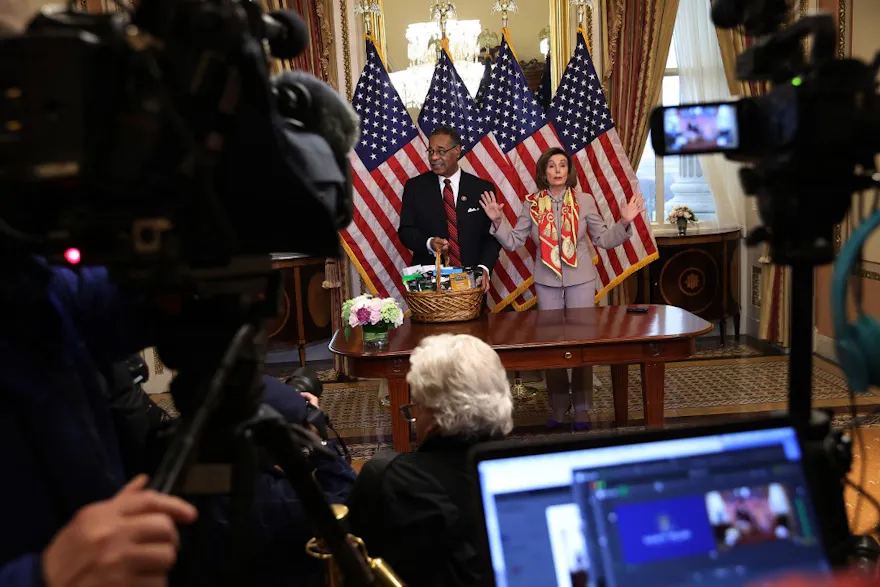 Bettors in the Nation's Capital can look forward to further integration of sports betting and entertainment in the District.
Elys Game Technology, an interactive gaming and sports betting technology company, has signed a deal with T & L Hospitality to open a retail sportsbook within a repurposed hotel venue near the DC/Maryland border in Washington, DC.
Pending all necessary licensing approvals, this new sportsbook in DC—operating out of a Days Inn—will be Elys' seventh retail sportsbook in DC. While the company is planning nearly 5,000 square feet of space for its sportsbook lounge, there was no mention of any betting windows or kiosks so it is likely this lounge will be another addition to the DC online sports betting experience.
This joint venture between Elys and T & L Hospitality reflects the overall mobile-first model to expand within the DC sports betting arena. In the company's press release announcing this new partnership, Executive Chairman Michele Ciavarella noted how these joint ventures can help local businesses become mobile-optimized which can attract new customers and bring in more business with an interactive on-site sports betting experience, especially for those struggling to recoup from losses in revenue during the pandemic.
A mobile-optimized retail sportsbook experience
For this new retail sportsbook in DC, all patrons need to do to cast wagers is enter the lounge, scan a QR code, and then place bets from their phones while they enjoy the 6,990-square-foot restaurant with bar and VIP room that is being developed. Elys is deploying this joint venture model in Ohio and Maryland as well.
For the Ohio sports betting market, Elys was granted a Type C License by the Ohio Casino Control Commission and Ohio Lottery Commission that allows the company to operate sports betting kiosks in grocery stores, restaurants, and bars.
Elys is also on track to operate eight sportsbooks in Maryland, with its most recent addition to the Maryland sports betting scene coming from an October 2022 announcement of its joint venture with popular Baltimore-area pool hall Top Hat Sports Bar & Grill.
More sports betting expansion in the DC Metro area
The last few months have brought exciting expansion to the sports betting landscape in the greater DMV which includes northern Virginia, DC, and a significant portion of Maryland.
The DC Lottery recently released its latest figures for sports betting in DC, and January's total handle bested that of each of the last three months of 2022. Nearly $8.8 million was wagered last month, which was a welcome sign of growth for the DC sports betting market since the total handle declined month-over-month in November and December, with October's $7.5 million earning tops for 2022's final fiscal quarter.
Overall, DC's generated revenue increased over 70% year-over-year, so the addition of yet another retail option coming to town earmarks the growth potential of the District's market. Meanwhile, DC's neighboring market in Maryland sports betting has enjoyed over $1 billion in wagers since online sports betting in the state launched in November 2022. The Maryland Lottery and Gaming Control Agency (MLGCA) reported that three of the country's notoriously best sportsbooks are leading the charge in the Old Line State.
FanDuel is the top online sportsbook in Maryland as of now, with nearly $209 million in betting handle, followed by DraftKings and BetMGM who've collected $131.9 million and $40.7 million in wagers, respectively. On February 9, Betfred just launched the eighth online sportsbook in Maryland, and the Fanatics Sportsbook at FedEx Field became the state's 10th retail location when it opened in January.
And for those northern Virginia sports betting enthusiasts who crave a stellar in-person environment, MGM National Harbor was January's most successful retail sportsbook in Maryland according to the MLGCA report after collecting over $7 million in handle.
As the sports betting footprint continues to grow in the DC metropolitan area, it will be interesting to see what other sports betting sites seek entry into one of the most competitive markets in the industry.