All You Need To Know Ahead of Thursday's Kentucky Mobile Sports Betting Launch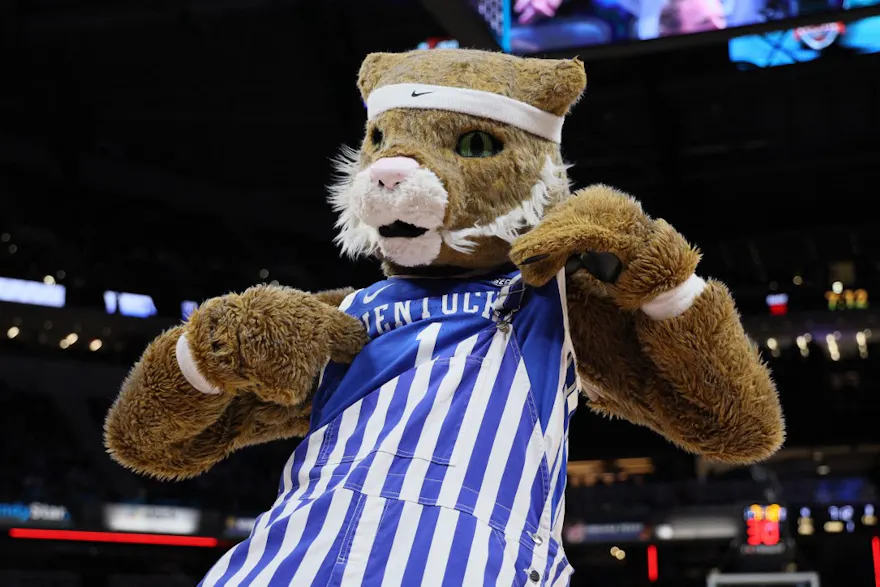 Most of the talk is over concerning the mobile launch of Kentucky sports betting on Thursday. Seven of the state's eight legal online sports betting licensees have agreed to go live this Thursday at 6 a.m. ET, in time to take advantage of Week 4 of the NFL season.
The betting age for each of the best sportsbooks may go down as the most significant story outside of the long-awaited platform launching.
The legal age to place a sports bet with Kentucky sports betting apps and the best sports betting apps is 18, according to Kentucky regulators. Kentucky is only the seventh legal sports betting jurisdiction in the country to allow teenagers to place a legal sports bet.
But only two of the seven providers set to go live Thursday will give college-aged bettors a chance to wager on their favorite sport.
Check out our Kentucky sportsbook promos.
First, a look at what Kentucky mobile sports bettors can expect
Legal sports betting in Kentucky has been popular since retail was launched on Sept. 7. Retail providers in the Bluegrass State reported $4.5 million in wagers over the first two weeks.
There were also a reported 60,000 account registrations for Kentucky mobile sports betting apps reported over that period, with some analysts feeling that far more actually took place.
On Thursday, Kentucky sports betting apps will give bettors access to the following:
single-game bets
teaser bets
parlays
over-under bets
money line bets
pools
in-game wagering
in-play bets
proposition bets
straight bets
The sports menu has been expanded over the last week or so and is fairly complete when compared to other legal sports betting jurisdictions. However, a couple of huge omissions remain. Betting on horse racing and dog racing is still prohibited with Kentucky mobile sports betting providers.
Hopes are that Kentucky legal sports betting regulators, which have so far been meeting quite regularly, can get something done on the subject so residents of the Bluegrass State will be able to place a mobile wager on the biggest annual sporting event on their soil, the Kentucky Derby.
Until then, brick-and-mortar horse and dog racing betting facilities will need to suffice.
The lucky 7 going live
Eight of a possible 27 legal sports betting licenses have been awarded in Kentucky. Seven will be ready to go, with Circa the only licensed provider not quite ready to launch Thursday.
The seven sportsbooks ready for Thursday takeoff include:
Controversy
Although the legal age for mobile sports betting in Kentucky has been set at 18, only two of the seven providers launching Thursday will allow teens to place a bet. The other five are opting to set the minimum age at 21 for various reasons, which matches the other states where those books are operating.
So far, just DraftKings and bet365 will give 18-year-olds a chance to place a legal sports bet. Barstool, BetMGM, Caesars, Fanatics, and FanDuel are not on board with the minimum age and will only take wagers from those 21 and older.
In the end…
Kentucky will become one of 35 states to either house or permit legalized sports betting. It may be the most logical, as it's home to one of the most bet-on sporting events in America.
Retail sports betting providers have been paying a 9.75% tax for weeks. Mobile providers will contribute 14.25% starting Thursday, which will go toward oversight initiatives for sports gambling, addictions programs, and the state's pension fund.