Indiana Sees Year-Over-Year Sports Betting Decline; Ohio to Blame?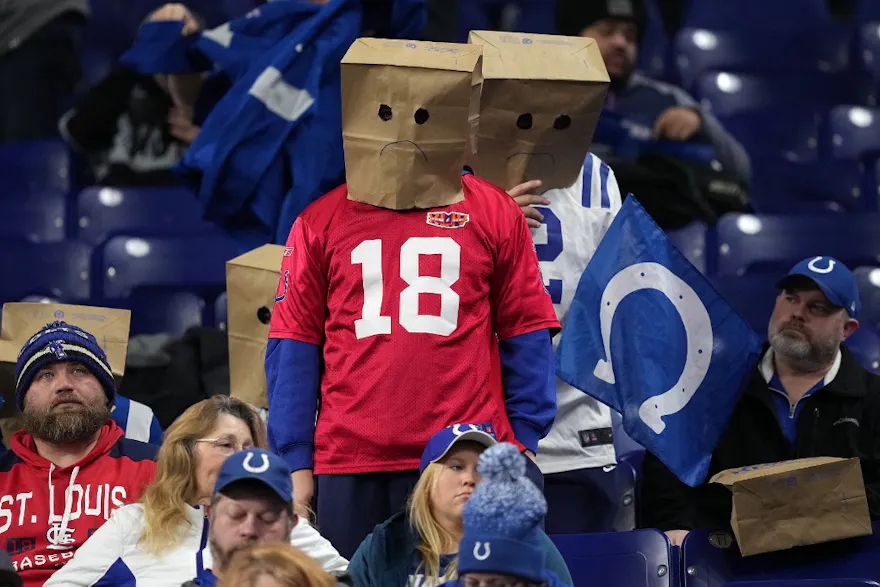 Indiana continues to see its sports betting activity decline – and a neighbor could be to blame.

For the second straight month, the Indiana sports betting scene is reporting dips in overall wagering activity; the year-over-year numbers are down, too. The downturn coincides with the emergence of neighboring Ohio, whose sports wagering platform went live in January and has had an obvious influence on the betting activity in the Hoosier State.
Indiana's sports betting sites reported that their overall February declined, not only month-over-month, but year-over-year. The Hoosier State sports betting number benefited from nearly two full weeks of Super Bowl betting activity, but not enough to push the final figures near what was taken in by the state's sportsbook during January 2023, or February 2022.
February represented the first time since September that Indiana sportsbooks took in less than $400 million in a given month.
February Sports Betting Handle for Indiana
The Indiana Gaming Commission's February report showed a 16.7% month-over-month decline in sports betting activity. $356.1 million in bets was reported over the 28-day period, over $70 million less than the $427.1 million reported in January.
Year-over-year, Indiana's February 2023 handle was 12.7% less than the $409.1 million the state's sportsbooks took in during February 2022. The $356 million was nearly $150 million less than the record $500,138,648 handle from January 2022.
Ohio has yet to post its February 2023 numbers, but its January handle of $1.1 billion showed that the Buckeye State sportsbooks are indeed taking a bite out of Indiana's 13 online sports betting providers and 14 brick-and-mortar sports betting facilities.
Indiana February Sports Betting Revenues
Indiana sportsbook revenues also saw a month-over-month decline. It was not only the drop in overall wagering activity that contributed to the profits slump - the hold rate also dropped to 7.7%, from 8.5% in January.
Hoosier State sportsbooks reported $27.7 million in revenues during February, down from $36.46 million in January. Month-over-month tax contributions, in turn, fell 18.3%, from $3.46 million in January, to $2.7 million in February.
Super Bowl Underperforms in the Hoosier State
The 2023 Super Bowl provided bettors in Indiana nearly two full February weeks in order to place a bet. The annual Pro Bowl also provided the Indiana wagering public some pigskin betting action during the month.
But the extra time didn't exactly translate to more bets. In fact, Indiana sportsbooks saw a 32% year-over-year decline in football bets in February, to just $20.5 million. Many analysts are blaming the emergence of Ohio for the Super Bowl betting downturn.
Basketball ruled the Indiana sports betting activity in January, contributing about $166 million to the overall handle, or about 53%. Parlay betting actually finished second with $100 million in bets, with "Other" sports taking third with $36 million. Pigskin was a disappointing fourth.
DraftKings Indiana Surpasses FanDuel
The battle among Indiana's best sportsbooks took an unexpected turn in February, with FanDuel Indiana dropping to an unfamiliar second place in the state's mobile sports betting scene.
DraftKings generated $119 million of Indiana's overall legal sports betting handle – outpacing FanDuel, which took in $113 million in February. DraftKings' hold rate was 7.2%, while FanDuel's came in at 11.8%.
Elsewhere, Caesars Sportsbook outperformed January's third-best sportsbook, BetMGM, with $33.4 million in bets; BetMGM reported a $31.4 million handle in Indiana during February. And BetRivers took fifth with an $11.7 million handle, leapfrogging Barstool Sportsbook, which took in $10 million in bets.