DraftKings Sportsbook Eliminates NFL Early Win Promotion; Will Others do the Same?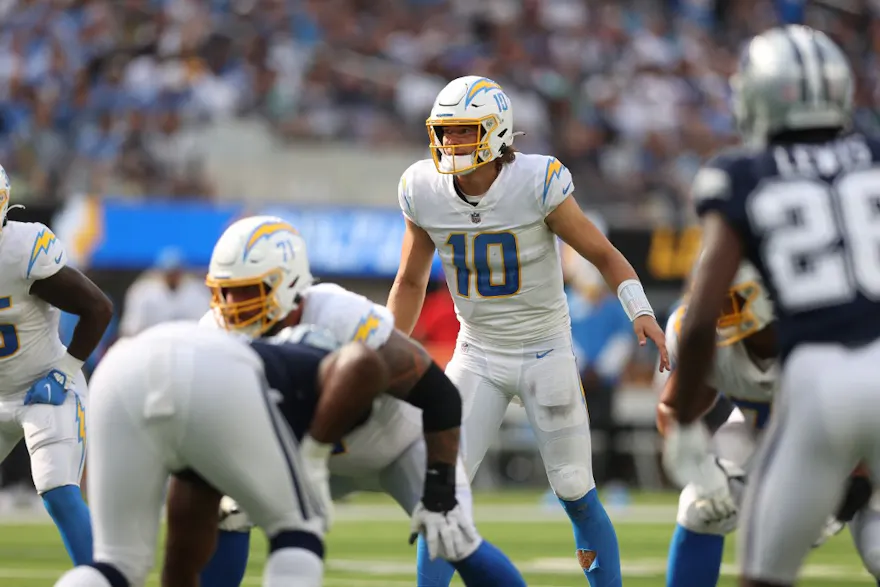 DraftKings' "Up 10" early win promotion is making plenty of headlines this week – and not in a good way, if you were hoping to take advantage of this promo in the weeks to come.
DraftKings has decided to end its popular promo, which rendered many come from behind victories irrelevant to your bets if you had been wagering on moneylines. The promo (which I call Atlanta Falcons insurance) paid out any moneyline bet made on an NFL team that went ahead by 10 or more points at any point in the game.

Why Did DraftKings Eliminate Its Early Win Promotion?
The answer to this is actually quite simple; you and your buddies were winning too much money, and DraftKings CEO Jason Robins didn't like that. Over the first two weeks of the season, DraftKings paid out more than $75 million as a result of this promotion.
Week 2 of the NFL season is a sterling example of why DraftKings' promo was a bust for the company. Thanks to double-digit come-from-behind victories by the Arizona Cardinals, Kansas City Chiefs, Miami Dolphins, and New York Jets, DraftKings was required to pay both sides of the moneyline on four of their games.
Was This the Right Move by DraftKings?
As far as I am concerned, eliminating a promotion because it resulted in $75 million in payouts is a cop-out. It is important to understand that the purpose of a promotion like this is to build a positive relationship with your customers and to return the money to their accounts sooner on an outcome they are likely to win, so that they have more time to filter the money back through NFL wagers on Sunday.
Suddenly, Tua Tagovailoa and Joe Flacco throw the ball all over the field, the promotion does not go as planned, and DraftKings takes its ball and goes home. That's weak.
While DraftKings may have paid out a high-eight-figure amount as a result of the promotion, that does not mean that it lost $75 million. Many of those early payouts would have been (and likely were) filtered back through the sportsbooks, which is the ultimate goal.
Instead of eliminating the promotion, DraftKings should have highlighted that the promotion has generated $75 million in payouts and encouraged bettors to participate. DraftKings' handle on its moneylines would increase and there will be weeks with fewer comebacks in the NFL, so this promotion would still benefit the sportsbook.

How Does This Impact Other Promotions?
Will other sportsbooks follow suit and eliminate their early payout promotions? Probably not – if anything, this opens the door for other sportsbooks to offer similar promotions as DraftKings and help boost their customer base.
We as bettors have an obligation to take our money elsewhere if DraftKings does not offer this type of promotion. Rather than placing moneyline wagers at DraftKings, you may wish to consider BetMGM's first touchdown scorer insurance.
To be fair to DraftKings, it is still offering an early payout promotion for Thursday Night Football between the Cleveland Browns and Pittsburgh Steelers. For TNF, you will be paid if the team you wagered on is up by seven points rather than ten. In other words, place your moneyline bets at DraftKings for TNF and at whatever sportsbook offers the best price on Sunday.
Sportsbook Reviews
Caesars | BetMGM | FanDuel | DraftKings | PointsBet | Barstool
Sportsbook Bonuses (U.S. Only)
Caesars | BetMGM | FanDuel | DraftKings | PointsBet | Barstool