NFL Week 1 Best Bets: Ravens vs. Raiders Monday Night Football Picks and Predictions
On Monday night, the Las Vegas Raiders finally get to open Allegiant Stadium to fans for a game that counts, when they host the Baltimore Ravens. The Raiders were only 2-6 in their new building a year ago, but they started out with a win on a Monday night against New Orleans.
Can they do it again against one of the better teams in the league? Let's check out the NFL odds for this one!
Baltimore Ravens vs. Las Vegas Raiders
Monday, September 13, 2021 - 08:15 PM EDT at Allegiant Stadium
The Ravens are a four-point favorite at many of the sports betting sites. These teams have not met since November 25, 2018, when a rookie named Lamar Jackson was making just his second start.
While his 58.4 passer rating that day is still the second-lowest game of his career and it was one of five times he has thrown multiple interceptions, the Ravens won 34-17 behind a strong running game and defense.
Will they still have those elements in 2021 after a brutal run of injuries before Week 1?
Trap Game for Baltimore
While the Ravens are coming off a very disappointing 17-3 playoff loss to the Bills, the fact is beating Kansas City should still be on top of this team's to-do list in the AFC if they are to get to a Super Bowl.
The Ravens host the Chiefs in Week 2 on Sunday night in what should be one of the biggest games of the early season, but they cannot overlook the Raiders in this one.
The Raiders pulled off one of 2020's biggest upsets with a win in Kansas City, making it the best win they've had under Jon Gruden since he returned as coach in 2018.
Including the playoffs, Lamar Jackson is 31-10 as a starter with phenomenal stats so far. But his ten losses have some common trends so far that could be troubling for his long-term success with the Ravens.
Jackson is 0-3 against the Chiefs, 1-3 in the playoffs, he's also 4-9 when opponents score more than 21 points, and 5-8 when he throws at least 28 passes.
The Ravens are not built for shootouts or needing to make comebacks after falling behind early. This team still wants to run the ball and play great defense to win games, and it works against most of the league due to Jackson's unique ability to run.
Including the playoffs, Baltimore has rushed for at least 110 yards in 35 consecutive games, trailing only the 1974-76 Steelers (37) for the longest streak in NFL history.
Baltimore has also rushed for at least 90 yards in 43 straight games since Jackson made his first start in November 2018. That barely trails the 1983-86 Bears (45 games) for the longest streak in NFL history.
Since 2018, when the Raiders allow at least 130 rushing yards to a playoff team, they are 0-9 and lost by an average of 15.9 points.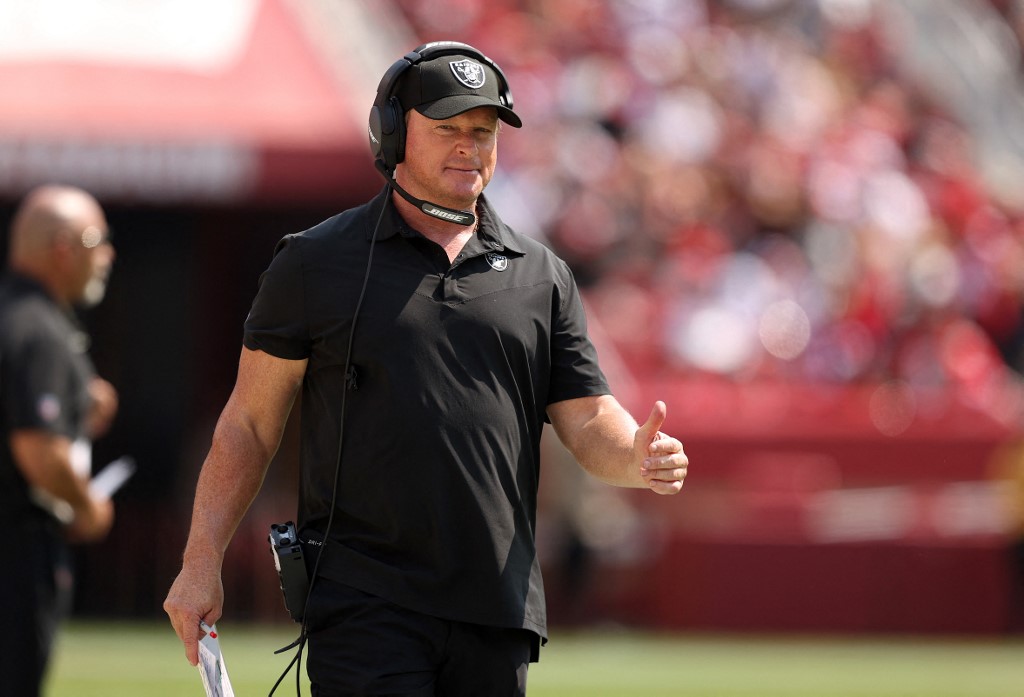 Running Problems
Unfortunately, the Ravens have lost running backs J.K. Dobbins (torn ACL) and Justice Hill (Achilles) to season-ending injuries. That would have been no big deal, but then on
Thursday, Gus Edwards went down with an apparent ACL injury too. If he is indeed lost for the season, then we have a real problem with the running back room getting wiped out.
Edwards has rushed for over 700 yards in three straight seasons, including a 118-yard performance against the Raiders in 2018, and he has averaged 5.0 yards per carry each season.
He could have been the lead back for sure. Now, that onus falls on Ty'Son Williams and the team also signed veteran Le'Veon Bell, though he has not been a threat in years. Devonta Freeman is another back the Ravens added, and if they want, Latavius Murray is still out there too.
Teams find unexpected gold with running backs all the time. If any team can develop a running back, it should be the Ravens. After all, Edwards was an undrafted free agent. This team relies on the run more than anyone, but Jackson's unique ability to run for over 1,000 yards a season should soften the blow of this.
Plus, he needs to take his passing to a new level in his fourth season.
If the Ravens falter with this new backfield and have to rely on the passing game, this could be an interesting one if Derek Carr is on for the Raiders and puts pressure on Jackson to match touchdown drives. Cornerback Marcus Peters also tore his ACL on Thursday, concluding an awful build-up to this season opener for the team.
The Pick
Since returning in 2018, head coach Jon Gruden has led his Raiders to a record of 3-18 (.143) SU and 6-15 (.286) ATS against playoff teams. Sixteen of those games saw the Raiders lose by at least a touchdown, and two-thirds of the time, they lost by 14 or more points.
I still like the Ravens as a playoff team, though they may take a step back with the hit to their running back depth.
The Raiders have not done enough to fix a lousy defense for me to trust them in this matchup. Jackson has led the Ravens to at least 20 points in all but one of his regular-season starts, and that was a 23-17 loss in heavy rain in New England last year.
Only five of Jackson's 31 wins have come by a margin smaller than five points. I trust him to get the job done against this defense and lead the Ravens to a win and cover for my NFL picks to close Week 1.
NFL Pick: (visit our Sportsbook Review)
*The pick reflects the line at the moment the writer made the play, the odds at the beginning of this article show the live line movement. Since the lines might vary, don't forget to refer back to our live odds.