Virginia Experiences Year-Over-Year Sports Betting Growth Despite Summer Slowdown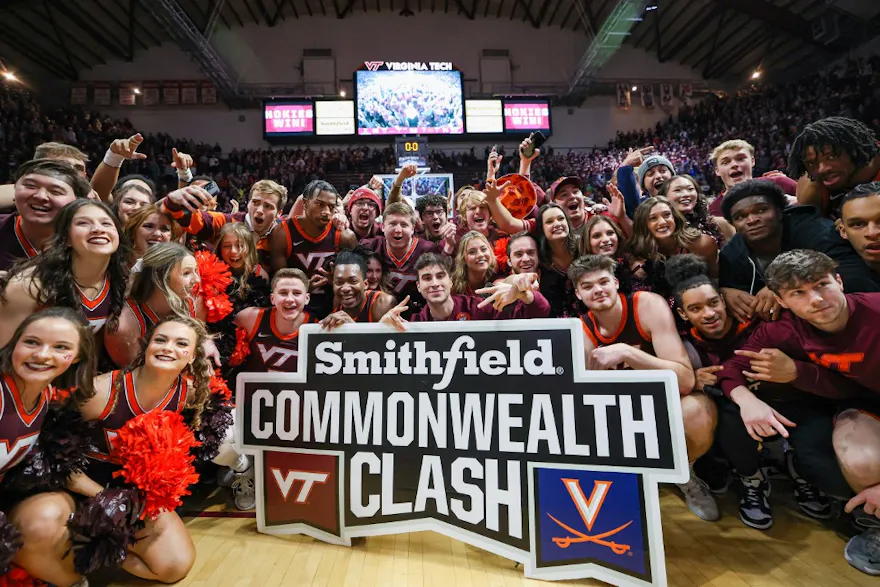 The Virginia Lottery July earnings report identified an expected summer sports betting decline in the state, but it also noted a sizeable increase in wagering activity from the same period in 2022.
Virginia sports betting apps and the Commonwealth's retail providers combined to take in less than $300 million in sports bets in July. August has traditionally been the worst month for sports betting providers across the U.S., but Virginia's low point in 2022 was in July.
Through it all, the Virginia legal sports betting scene can take solace in the fact that the industry has grown from last year, topping $3 billion in overall bets from the start of 2023 until the end of July. The summer decline also fell in line with the drops experienced in other sports betting jurisdictions around the country.
Virginia sports betting totals for July
According to the Virginia Lottery, a total of $293,611,789 was spent with the best sports betting apps in Virginia and the Commonwealth's retail providers. That represents an 8.8% month-over-month decline from the $325,455,052 in June, and a $174-million drop from the record $510,982,033 the 14 Virginia sportsbooks posted in January.
However, Virginia sports betting providers experienced a 10.4% increase in overall sports betting activity year-over-year. Just $266,001,583 was bet on sports in Virginia in July 2022, which is the lowest total since August 2021 for the Commonwealth.
Roughly 99% of the overall Virginia handle in July came from the best sports betting sites. Just $2.6 million came from retail providers.
Higher revenues thanks to a higher hold
Despite the dip in overall handle from June, revenues for Virginia sports betting providers ticked up slightly in July, as $28.2 million in adjusted gross revenue was reported by the Virginia Lottery. This comes after $827,332 of promotions and over just $3.4 million of deductions were considered.
That $28.2-million figure is up month-over-month from $26.4 million in AGR in June, and it's also up from the total reported in July 2022. The overall hold percentage from July came in at 11.06%, which is a full percentage point higher than in June and 1.2% better than in July 2022.
Thanks to Virginia's 15% tax rate, taxes collected from the $28.2 million equaled $4.1 million, a 5% increase from the $3.94 million in June, and it's just over $1 million - or about 25% higher - than those collected from the same July period last year.
Nowhere to go but up
In 2022, July represented the low point for the Virginia legal sports betting scene, meaning that the market should, in theory, have started to heat up in August, prior to an expected and predictable explosion in September, when the bread-and-butter NFL season kicks off.
So far, $3 billion has been wagered on sports in Virginia in 2023, up from $2.6 billion in the first seven months of 2022, an 8.3% increase. Roughly $38.5 million has been generated for needy Virginia state and local tax coffers so far in 2023. That number is up, too, when compared to the same period last year.
So, despite what looks on its face like a disturbing downward trend in sports betting for the best sportsbooks in Virginia, the scene is actually healthy. And with the NFL, NBA, and NHL prepping for liftoff and MLB careening toward its playoffs, expect betting activity to be brisk for the next six months.