Texas Introduces Bills To Legalize Online Sports Betting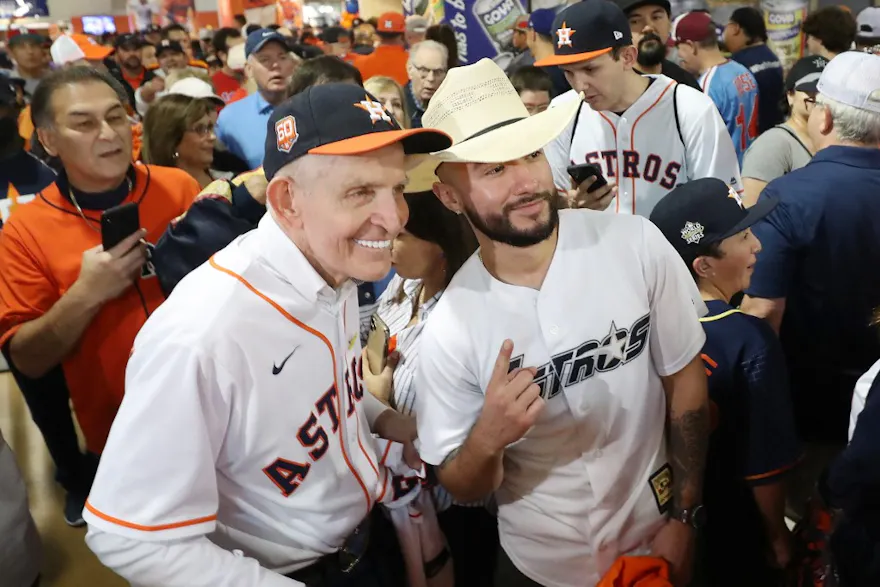 It has been an arduous road for advocates of online sports betting in the Lone Star State – but the 2023 legislative session is already bringing new hope to the cause.
Actions in both the Texas state Senate and House have drummed up new conversation for finally introducing legalized Texas sports betting. Senator Lois Kolkhorst introduced SB 715 in the Senate and SJR 39 and Representative Jeff Leach filed HB 1942 and HJR 102 in the House to legalize and regulate online sports betting in Texas.
The state's legislature is only in session during odd-numbered years, opening on Jan. 10 and running through May 29. A constitutional amendment is required in order for online sports betting in Texas to become a reality since the state's constitution restricts gambling.
Voters would ultimately have to vote in its favor in the November 2023 general election – that is, if the legislature even approves having it on the ballot.
The history of Texas' sports betting bills
The new bills propose the creation of a regulatory framework for online sports betting in Texas, which would include licensing requirements, consumer protection measures, and strict penalties for non-compliance.
This framework would allow the state to effectively regulate the industry and ensure that all operators are adhering to the highest standards of integrity and transparency. The Texas Lottery Commission would be the state's regulator under the proposed legislation.
The bills also propose a tax structure for online sports betting - a 10% tax on all online sports betting revenues - which would provide a significant source of revenue - an estimated $250 million - for the state to fund education, health care, and other critical initiatives.
The national online sports betting tax rate averages out to just 13%, which makes the potential framework brought forth by this new legislation quite attractive for the best sportsbooks in the country to enter the second-most populous state.
Support for online sports betting in Texas
The bills are all fully supported by the Texas Sports Betting Alliance (SBA), which is a coalition of professional sports franchises, leagues, racetracks, and sportsbook operators.
Dallas Cowboys owner Jerry Jones has long been a proponent for legalizing online sports betting in Texas, and notably purchased a stake in DraftKings years before the Supreme Court lifted the US sports betting ban in 2018. The Cowboys are one of the state's professional sports franchises that is a member of the SBA.
Mark Cuban's Dallas Mavericks of the NBA are also a part of the Alliance, and Cuban has stated visions to partner with Las Vegas Sands to build a casino resort near American Airlines Center where the Mavs play.
The SBA also features DraftKings, FanDuel, and BetMGM - which are arguably and even measurably the 3 most popular sports betting sites in the United States - as its members, and it goes without saying how influential they can be when it comes to launching new online sports betting markets.
The SBA is rounded out by heavy hitters like popular operator Barstool Sportsbook, the MLB's Houston Astros, the NBA's San Antonio Spurs, the PGA Tour, and the Texas Motor Speedway. Former Governor Rick Perry is also working with the alliance on the issue this year.
The challenges for online sports betting in Texas
Lieutenant Governor Dan Patrick is seen as the biggest obstacle standing in the way of mobile sportsbooks - or any sports betting for that matter - coming to Texas.
In 2021, he was quoted saying he's "never been in favor" of online sports betting in Texas and heading into the 2023 legislative session earlier in January, Lt. Gov. Patrick even commented that he did not "see any movement" on legalizing Texas sports betting.
Having Sen. Kolkhorst carry the new legislation in the Texas senate is notable though because she is known to be an ally of Lt. Gov. Patrick's after carrying high-profile legislation on his behalf with 2017's "bathroom bill."
Former Gov. Perry could also be a key player in ultimately swaying Patrick's posture. At an event for a congressional candidate in 2021, Patrick called Perry "one of my best friends in life" so it would seem their relationship is built on trust and credibility with one another.
If Lt. Gov. Patrick can flex on his opposition, Governor Greg Abbott has expressed openness to expanding the state's gambling options after democratic opponent Beto O'Rourke called for legal casino gaming and sports betting in Texas during the most recent gubernatorial election cycle.
Timing for online sports betting in Texas
Introducing the new bills comes at a peculiar time in the sports betting industry as the Super Bowl draws the most wagers out of any single event on the calendar.
Perhaps the stark reminder that Texans cannot bet on the big game will help sway public opinion and push representatives to bend their opposition as well.
Texas' bordering states to its east and west both have active sports betting markets. New Mexico has retail sportsbooks available at a few tribal casinos, but Louisiana sports betting is flourishing with both online sports betting and in-person retail sportsbooks.
Either way, Texans who are itching to get in on the action will either need to flee to those neighboring states (or worse, to offshore books) while waiting to exercise their right to vote during November's general elections in favor of legalizing online sports betting should the legislators finally come to an agreement on an appropriate framework.
It will be interesting to see how (or if) these bills progress in Texas' truncated 4-month legislative period. If nothing comes to fruition, it'll be a long and tenuous wait until the legislature meets again in 2025.