Sports Betting Bill Unveiled in Kentucky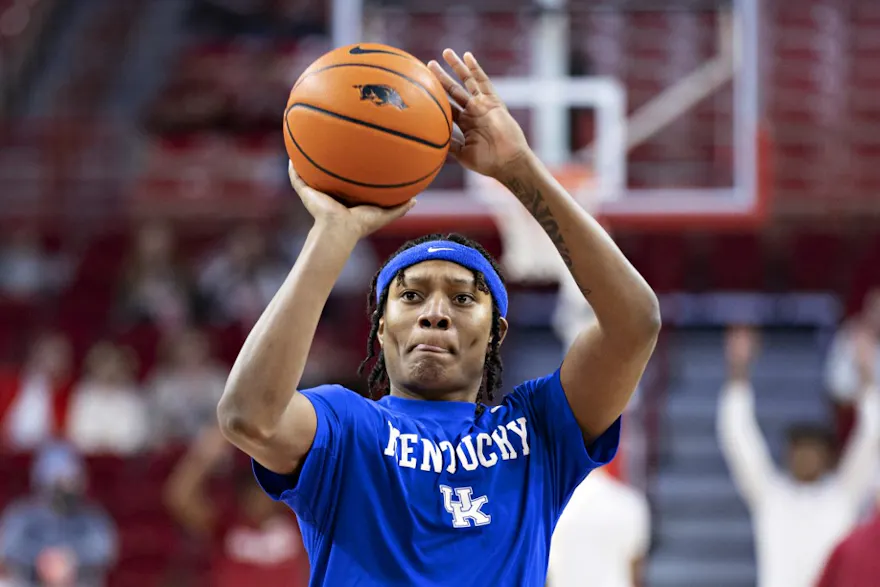 Republican lawmakers unveiled a bill to legalize sports gambling in Kentucky on Monday, according to courier-journal.com.
Kentucky is just one of 17 states without legalized betting on sporting events.
Rep. Adam Koenig, R-Erlanger, introduced the bill, which is similar to the one he pushed in 2020 that ultimately failed to pass.
This bill will enable bettors to place wagers at licensed horse racing tracks, the Kentucky Speedway and on mobile apps. Additionally, the bill would look to regulate the taxation of all online gambling, including fantasy sports and online poker.
Legalization would "take it away from the bookies and off-shore accounts," Koenig said.
"People like to talk about freedom, well this is freedom, this is government getting out of the way of allowing adults to make adult decisions," Koenig added.
It has been estimated that $22.5 million in revenue from taxes would be generated annually from legalizing sports betting.
Additionally, there appears to be bipartisan support for the legalization of sports wagering with House Minority Leader Joni Jenkins backing the bill and supporting, "adults making decisions for themselves without interference." Jenkins also noted the benefits of the added tax revenue for the state.
Currently, Kentucky is being left behind with residents betting with offshore books or leaving the state to place wagers. Missouri is the only bordering state without legalized sports gambling.
Speaking of Missouri, its House Committee on Public Policy examined the pros and cons of legalizing sports gambling Tuesday, Feb. 22, so momentum is also building in The Show-Me State.
A recent poll of Kentucky voters by a pro-legalization lobbying group revealed two-thirds of voters supported the legalization of sports gambling in the state. Again, there wasn't a significant political divide, either.
Republican voters were 58 percent in support of legalized sports gambling, and Democrats were 69 percent in favor of it. Independent voters showed 81 percent support.
Considering the lack of prior support, it will be interesting to see how the bill fares over the final weeks of this year's legislative session. Make sure to keep an eye on our Live Odds page throughout the week to get the best lines possible and connect with others in the SBR community on our popular sports betting forum.