New York the Latest State to Report Month-Over Month Sports Betting Decline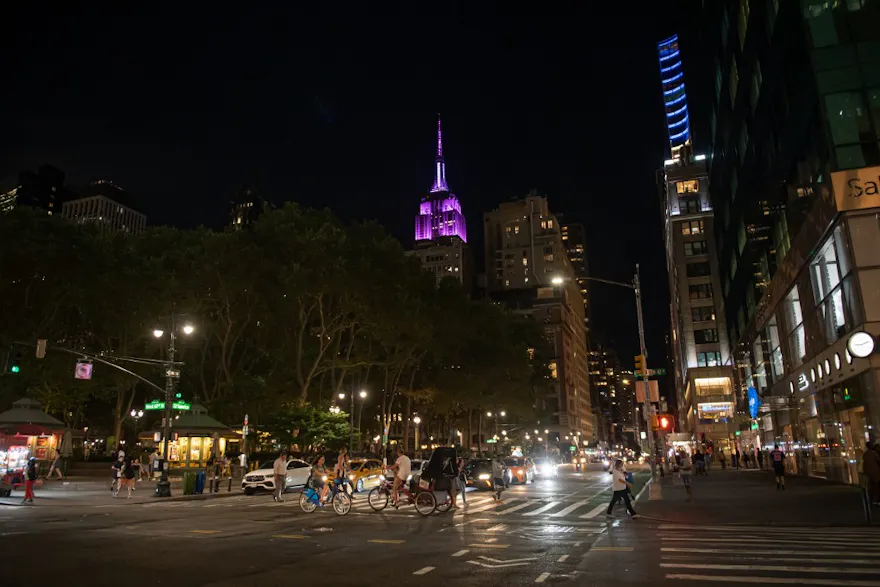 February legal sports betting numbers from participating U.S. states keep rolling in – and an unflattering trend has started to develop.
We can now officially add the top performing state in American market, New York, to the list of jurisdictions that have posted not only February month-over-month sports betting declines, but year-over-year dips, as well.
The New York State Gaming Commission released its February sports betting numbers on Tuesday. Despite nearly two full weeks of Super Bowl betting during the month, the state's overall sports betting handle and revenues both slid.
That said, February still represented the fifth straight month that New York sports betting operators eclipsed the $1.4 billion mark in terms of handle and the sixth consecutive month that sports betting sites in the Empire State surpassed $100 million in revenue.
A peek at NY's February sports betting figures
The New York State Gaming Commission is reporting a $1.47 billion February sports betting handle, which would be a new high in any other of the participating U.S. legal sports betting state. But in New York, it represented a disappointing 17.9% drop from the record $1.799 billion handle the state's sportsbooks took in during January.
Betting activity in the state was also down over the same period last year. New York betting sites took in $1.54 billion in February 2022, about 3.9% more than they did in February 2023.
Revenues fell, as well
Revenues for the New York legal sports betting industry also fell in February. While hitting the $100 million mark in terms if profits for the sixth straight month, sportsbooks in the Empire State saw an eye-opening 27.5% month-over-month decline - from the record $149.9 million in January, to $108.47 million in February. It was the lowest legal sports betting revenue total for the state since August.
Year-over-year, however, was a bit of a different story. The $108.47 million was an impressive 31.4% higher than the same period last year, when sportsbook revenue came in at $82.4 million.
In terms of tax contributions, they too showed a month-over-month decline. New York state coffers collected $55.2 million in February, down from $76.3 million during the record January period. The $55.2 million was however significantly better than the $41.6 million collected in February 2022.
FanDuel continues to rule
FanDuel, to nobody's surprise, was the highest producing sportsbook in New York during February.
It eclipsed a greater-than 40% market share for the fourth straight month in New York and was responsible for $591 million of the overall $1.47 billion February handle. FanDuel made just $764,000 off of the $591 million, thanks to an uninspiring 9.1% hold rate over the 28 days.
DraftKings New York finished a distant second in terms of betting activity during February. The sportsbook took in $491.3 million in February, good for a 31% market share.
Caesars Sportsbook was third with a $192.8 million handle, and BetMGM was fourth with $107.7 in bets. BetRivers was next, followed by PointsBet, Resorts World, WynnBET and Bally Bet.
February, somewhat surprisingly, was the worst performance for the nation's top legal sports betting jurisdiction in the last six months. Super Bowl betting was disappointing and successful bettors ate into sportsbook profits.
Not a whole lot went right for New York sportsbooks in February and still the state was by far the most successful jurisdiction in the U.S.
March should be better with March Madness, as it was last year. Then begins the annual spring/summer legal sports betting slowdown.