New York Smashes Sports Betting Records in Year One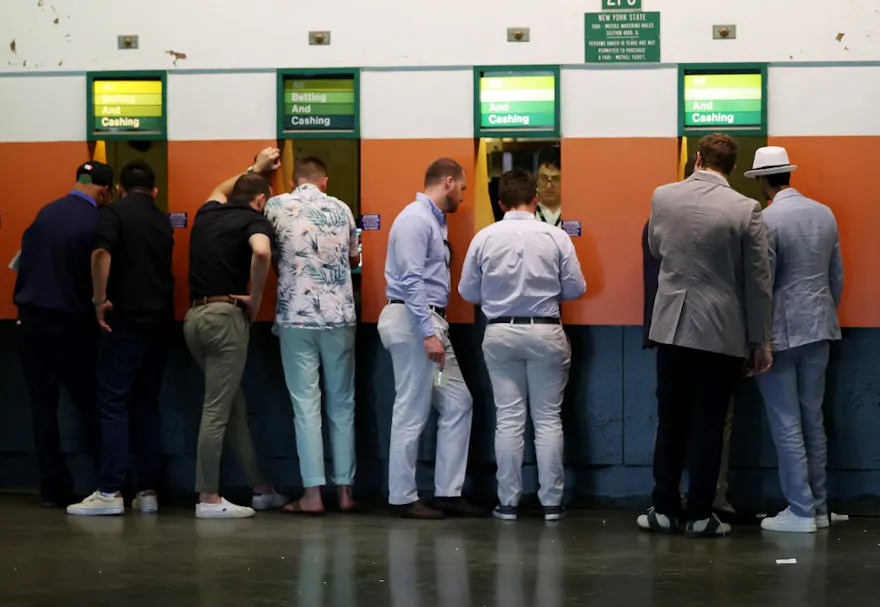 Legal mobile sports betting in New York is officially a year old – and what a year it was!
Since launching on Jan. 8, 2022, The Empire State was consistently the top producing sports betting jurisdiction in the country, and it wasn't close.
New York sports betting operators set nearly all conceivable records during 2022 and reached heights that likely won't be touched – at least, not until California, Texas, or Florida finally get with the program and legalize their own sports betting platform.
Data released by the New York Gaming Commission on Tuesday painted an impressive picture of what sports betting sites in the state were able to do, and raised the betting bar to a height that may never be reached again for the first year of legal sports betting operation in any one state.
Handle, Revenue Records Shattered
It is no surprise that New York overtook New Jersey sports betting as the most prolific in America. Prior to mobile legalization of sports betting in New York, an estimated 25% of New Jersey revenues came from New York bettors who were crossing state lines and placing a wager with sportsbooks in the Garden State.
Among the records that the New York sports betting industry set during 2022: yearly handle, which came in at an astounding $16.2 billion; and gross revenues for the state's sportsbooks, which made $1.36 billion during the year despite a 51% tax rate many in the industry believed would be debilitating to sports betting sites.
More on That Tax Rate ...
Nine mobile sports betting operators were saddled with a $25 million licensing fee just for the honor of being able to operate in the robust New York legal sports betting market. A 51% take rate on revenues combined with that exorbitant licensing fee was a tough ask for all but the most successful providers in the nation.
And yet, the $1.36 billion in gross revenue proved that the risk was worth it for most providers in the Empire State market.
Caesars Sportsbook, DraftKings, FanDuel, BetRivers, BetMGM, Bally Bet, WynnBet, Resorts World and PointsBet each profited, all while contributing a record $693 million in tax revenue back to the state.
Of that $693 million, nearly all has gone toward improving educational programs in the state.
More Numbers From the Empire State
New York set the national record for monthly handle right off the bat. During its first month of operation (which didn't even kick off until Jan. 8), New York took in a record $1.69 billion - a number that still hasn't been touched.

New York's legal sports betting industry eclipsed the $1 billion plateau in 10 of 12 months in 2022. Only three other states reached the 10-digit mark in any single month.
FanDuel Crushes the Competition
It is no surprise to see that some of the heavyweight names in the U.S. legal sports betting industry were able to dominate the handle and revenues produced during 2022.
FanDuel was quick out of the gate and dominated with 40% of the total money taken in by New York's mobile sports betting providers. FanDuel NY took in an astounding $6.5 billion in 2022.
Next was DraftKings, which reported a $4.5 billion handle in New York in 2022 – good for a 26% share – followed by Caesars with a 17% share of New York sports betting handle ($2.8 billion) and BetMGM at an 8.0% share ($1.3 billion).