New Jersey Posts its Fourth-Highest Sports Betting Handle Ever in October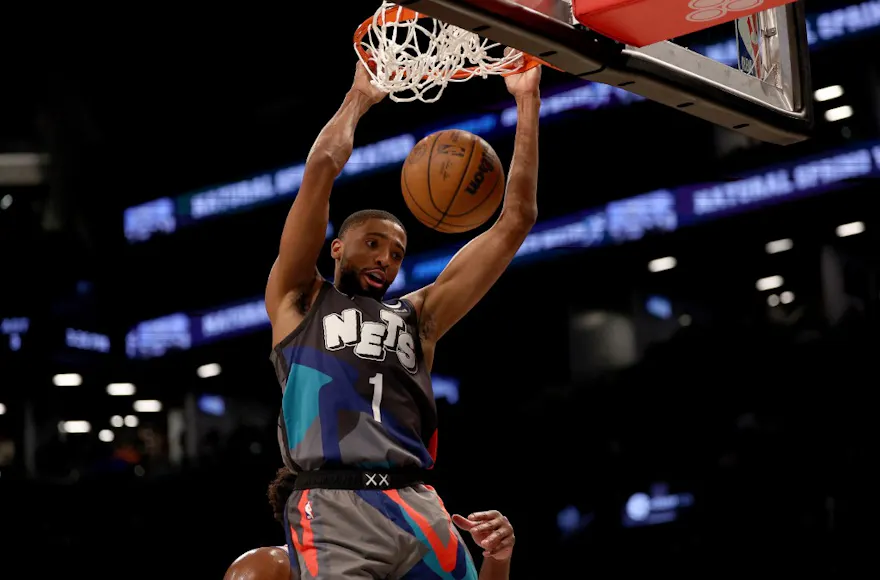 There was some good news and some underwhelming news that came out of the New Jersey Division of Gaming Enforcement's October report on Friday regarding how the best sportsbooks are faring in the state.
New Jersey sports betting activity rose during October both month-over-month and year-over-year. But thanks to the second-lowest combined hold rate in 2023 for New Jersey sports betting apps and the state's retail providers, revenues actually dipped from September's haul.
However, the sports betting handle in October, combined with the results from September and August in New Jersey, at least mitigated some of the worry about neighboring New York dampening the wagering scene in the Garden State.
Nearly $1.3 billion wagered in New Jersey during October
New Jersey sports bettors, just like in the bulk of the country, came out in droves to betting sites in October and took advantage of five full weekends of NFL football, college pigskin action, and the start of both the NBA and NHL seasons.
Close to $1.3 billion was wagered on sports in the Garden State during October through the best sports betting apps, marking the fourth-best monthly handle for the New Jersey legal sports wagering scene. It's also the 13th time in the 65 months of legal sports betting in the state that wagering has eclipsed $1 billion for a given month.
October's handle figures represent a slight increase from September, but a 22% year-over-year jump after the $1.06 billion handle for New Jersey sportsbooks in October 2022.
About $1.24 billion of the close to $1.3 billion total came from New Jersey sports betting apps, which offer New Jersey sportsbook promos.
Hold rate drags New Jersey sportsbook revenues
New Jersey's high October handle didn't translate to top-four revenue totals, but it was still a good month for Garden State sports betting providers.
$92.3 million in adjusted gross sports wagering revenue was reported by New Jersey's best sportsbooks in October. That number represents a slightly disappointing month-over-month drop from the $111.1 million in revenues from September. But it's 18.4% higher than the $77.9 million in profits reported in October 2022.
The reason that revenues didn't follow the handle's trajectory? The 7.1% New Jersey sportsbook hold rate posted in October. That number is the lowest since 6.4% in February and a full 1.5% lower than in September.
Year-to-date revenues for New Jersey's best sportsbooks now stand at $800 million, which is up an encouraging 34.7% from the same 10-month period in 2022.
$11.8 million in taxes was collected from New Jersey sports betting providers in October to go to needy state and local tax coffers. New Jersey sportsbooks have contributed $102.6 million in taxes so far in 2023, already bettering the best year of 2021 when $102 million was secured.
Meadowlands and FanDuel blow competition away
The unofficial race to be New Jersey's best sports betting site has been a seesaw battle over the last couple of months. However, there was no doubt which site would be the top dog in October.
Meadowlands, which consists of partnerships with FanDuel, PointsBet, and SuperBook, enjoyed its second-best month in terms of revenues for a provider partnership, with $57.8 million in October profits. The Meadowlands' October revenue haul is a whopping 70% of the New Jersey total, a 35% year-over-year improvement for the provider trio.
The Resorts Digital sportsbook partnership, which DraftKings dominates, has cooled off after a record-setting August and September. DraftKings and Resort Digital's in-house app combined for $15.3 million of New Jersey's total October revenues, or barely 30% of the overall haul.