Is Online Sports Betting Coming to North Carolina in 2023?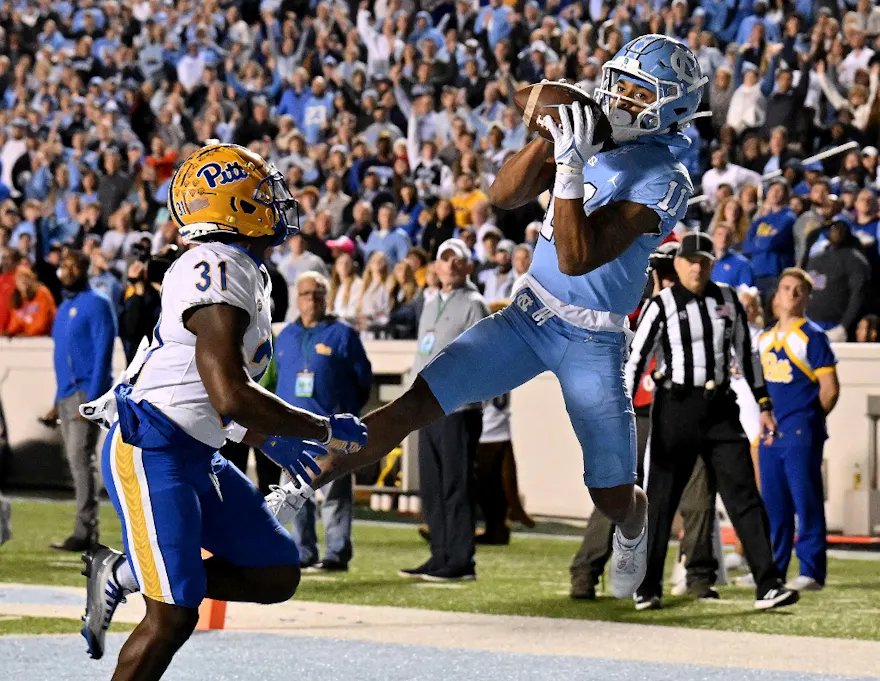 North Carolina is primed to be one of the most prolific sports betting markets in the industry – at least, that's what logic would tell you.
It's already a billion-dollar industry in just under two years since the state legalized retail sports betting, with all of that revenue pouring in from the action being wagered at the retail sports betting sites at three tribal casinos. Two of the sportsbooks are operated by Caesars.
It certainly helps that the major professional sports teams in the state - the NHL's Carolina Hurricanes, the NFL's Carolina Panthers, and the NBA's Charlotte Hornets - are all proponents of online sports betting in North Carolina.
It's hard to mention North Carolina sports without noting the prestige and passion for the state's college athletic programs, especially those of Duke, the University of North Carolina, North Caroline State, and Wake Forest. But when the storied programs of Duke and UNC met in the Final Four of the 2022 March Madness men's college basketball tournament, fans in North Carolina didn't have any options for legally casting mobile wagers.
Heck, even NASCAR is a major sport in the state, so it's pretty clear that there's a market for North Carolina sports betting, yet so far any legislation to activate online sports betting has failed. Could that change in 2023?
New momentum for online sports betting in NC
As the new year brings in new legislative sessions for state Congresses, Rep. Jason Saine of the North Carolina House Of Representatives stated in January that he thinks online sports betting in North Carolina "is ready for the prime time", and is an issue that could be addressed sooner rather than later in 2023.
And it's not like North Carolina hasn't been close to legalizing online sports betting before. Senate Bill 688 - a bill that would have legalized online sports betting in North Carolina as well as betting on professional, amateur, collegiate, and electronic sports - successfully passed the state Senate in August 2021 before falling short by just one vote in the House in late 2022.
The opposition comes from a coalition that Rep. Pricey Harrison describes as "super-progressives and super-conservatives" who are concerned about underage gambling, addiction, and corruption. Yet there is new momentum for a similar bill to come to the table this year since many North Carolina legislators are optimistic about the progress made with the previous bill.
There are also 26 new members of the state House and 12 new members of the state Senate following the November 2022 elections, so the vote count could very well look much different depending on where the new legislators stand.
Any legislation that does end up successfully navigating both the Senate and the House would have to pass muster with Governor Roy Cooper, but that may bode well if that were to happen since Gov. Cooper has vocalized support for sports betting in the past.
Is NC online sports betting an inevitability?
The push for online sports betting in North Carolina is unlikely to go away anytime soon, especially considering its main neighboring states of Tennessee and Virginia have opened legal markets that are already generating billions of dollars in total handle and thus considerable tax revenues for each state.
Tennessee sports betting is rather unique since it is (as of this writing) the sole online-only legal sports betting market in the entire United States, with no active retail sportsbooks at all.
Industry stalwarts BetMGM, DraftKings, and FanDuel were the first sports betting sites to go live in Tennessee back in November 2020, and now with a number of other mobile sportsbooks operating in the state, the Volunteer State has been shattering its own records.
It notably closed out 2022 with three straight months of precedent-setting numbers, where October set records for total handle and tax revenue generated only to have November break those, and then December did the same to November's. Despite only offering mobile sports betting in Tennessee, this state has generated nearly $7 billion in total handle since going live.
North Carolina legislators fear that residents of their state would flee to Tennessee or to the options available to them in the Virginia sports betting arena to gain access to the best sportsbooks, or worse if North Carolina bettors would flock to offshore books and other illegal outlets where there is no regulation or consumer protection.
Rep. Wesley Harris was candid in pointing this out in his support for Bill 688, stating the obvious that the "black market does exist and people are already gambling" and the offshore outlets offer no help for the people spending their money on them.
When could online sports betting in NC go live?
Despite the winds seemingly starting to sway in favor of online sports betting in North Carolina, it still may be quite some time before bettors actually see an active marketplace.
Senate President Pro Tempore Phil Berger said "I think the prospects are pretty good" for the Congress to drum up some more conversation now that the new year's legislative session is kicking off, but also that "we just have to wait and see."
For the time being, North Carolina bettors are sort of stuck in the mud. Unless they head to one of the three tribal casinos with a retail sportsbook, they'll have to wait patiently for a mobile sports betting deal to get done so they can enjoy the best sportsbook bonuses that would inevitably come with the launch of a new online sports betting marketplace.