Cincinnati's Great American Ball Park to Lose BetMGM Sportsbook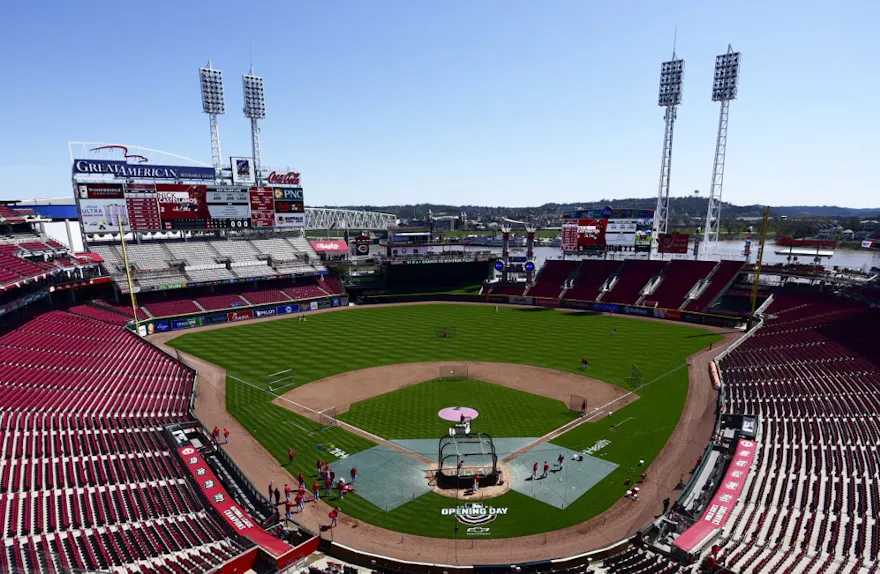 BetMGM is officially changing course on a sportsbook that has been running at Great American Ball Park, home of the Cincinnati Reds. After being named the Official Sportsbook of the MLB team last fall, BetMGM launched a retail sportsbook at the Reds' home on Jan. 1, hoping to parlay their relationship with the team into a successful sports betting destination.
The experiment didn't pay off for the Ohio sports betting provider. A new BetMGM sportsbook will now be opened in the fall, following the conclusion of the Cincinnati Reds season. The new location has been identified in downtown Cincinnati and will feature Nation Kitchen & Bar restaurant, an all-ages restaurant that is hoped will bring more people to what has been a struggling sports betting venture.
The sportsbook will be limited to patrons 21 or older.
"We are thrilled to expand BetMGM's offering in Ohio," said Matt Prevost, who is the BetMGM chief revenue officer. "The Reds and Nation Kitchen & Bar are great partners and together we're building a premier entertainment venue that we can't wait to see filled with fans."
Reasons for the move
There have been a few reasons cited for the change in location for BetMGM Ohio. The main reason was the lack of traffic and overall interest in the BetMGM product at Great American Ball Park. Since launching in Ohio on Jan. 1 with the rest of the state's sportsbooks, BetMGM has failed to gain much traffic in what has been an otherwise impressive Ohio sports betting market.
According to monthly data, BetMGM has been the worst performing retail sportsbooks in the market, out of 14. In fact, BetMGM has the distinction of being the only retail sportsbook yet to post a profit in Ohio. BetMGM Ohio stumbled to a $604,000 total handle in four months of operation and posted an $8,000 loss between January and April.
Keep in mind that the best Ohio sports betting apps have already produced a $1 billion month for providers in their five months of operation.
BetMGM barely contributed to the impressive totals that have become the norm for the Buckeye State legal sports betting scene and could see it maintain a top-three spot in terms of the best sportsbooks in America.
BetMGM at the Great American Ball Park was also in need of a reset in the Ohio market for online sports betting sites after a University of Alabama college baseball betting scandal brought about some unwarranted attention for the sports betting brand.
Despite seemingly doing all of the right things upon hearing of the betting scandal, bad press remained for BetMGM in the Ohio market.
The new location
BetMGM Sportsbook will be moving to an area called The Banks in Cincinnati. It is close to the baseball facility but offers a more mixed-use focus for both the sportsbook and accompanying restaurant. The new book will be located at Second Street and Joe Nuxhall Way, which was the former location of Galla Park.
"Bringing BetMGM and Nation Kitchen & Bar together adds another exciting destination to our vibrant downtown. This Nation Kitchen & Bar brings best-in-class food service from one of Cincinnati's best eateries and BetMGM brings best in sports gaming experience," said Doug Healy, Reds Chief Financial Officer.
BetMGM Sportsbook at Great American Ball Park will be open until the fall and is expected to make a quick transition to their new location so BetMGM can take advantage of what is expected to be an explosive NFL wagering season in Ohio.
Related pages
Best Sportsbooks | Betting Sites | Best Sportsbook Promos (U.S. only) | Ohio Sports Betting | Ohio Sportsbook Promos | Ohio Sports Betting Apps