Could Soap Box Derby Be The Key To Georgia's Quest for Legal Sports Betting?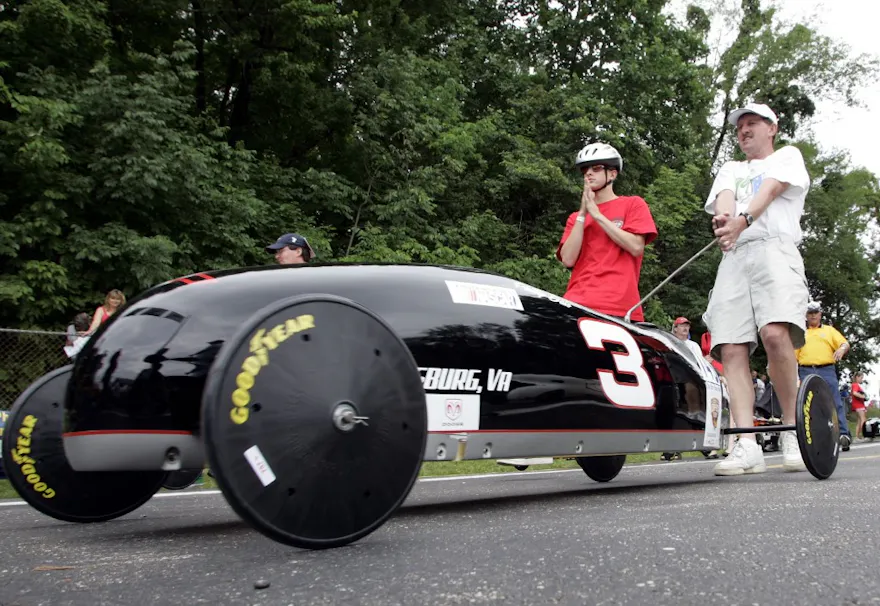 The 2023 Georgia legislative session has seen a number of sports betting bills introduced into the Georgia General Assembly – but none of them managed to advance beyond the recent March 7 crossover date which was the deadline for a bill to be passed through either of the state's chambers to be signed into law.
However, Key Georgia Republican and House Speaker Jon Burns indicated on March 9 that there's still a chance for sports betting legislation to pass this year and that his constituents "don't close the door on anything" until the the full 40-day legislative session concludes.
His chamber failed to even discuss HB 380 recently, a bill that would have only legalized online sports betting in Georgia and would've called for a 30% tax rate. SB 57, SB 172 and its corresponding SR 140 were all struck down in the Senate too.
Just a few days after Burns' comments the push to legalize sports wagering in Georgia is on once again, and all from a rather unlikely source.
The Senate Economic Development and Tourism Committee replaced language in HB 237 about designating an official soap box derby in Georgia with language that would legalize sports betting in the state. More specifically, HB 237 was originally intended to anoint the Southeast Georgia Soap Box Derby as the official soap box derby of the State of Georgia.
This committee then advanced the bill with the new language by an 8-1 vote during their March 16 meeting.
Let me say that again for emphasis: A Senate Committee full of elected officials intentionally inserted Georgia sports betting language into a bill that was specifically promoting the significance of a particular soap box derby (an event that is obviously critical to the sanctity and operations of the state).
The committee planned to keep language about the soap box derby in HB 237, but the bill's original sponsor Rep. Leesa Hagan asked that her language be stricken from the bill. "I don't want my soap box derby to be associated with sports betting," Hagan said of this perplexing move by some of her colleagues.
So there you have it, folks. The new hope for legalizing sports betting in Georgia came about because of a soap box derby. In real life. Not in a television script.
What if this bill somehow passes?
HB 237 may have strange origins, but it now has the ingredients to effectively legalize and regulate sports betting in Georgia with the following framework
Up to 16 licenses for online
Untethered operators and the operator partnered with the Lottery would pay $750,000 annually with a $100,000 application fee for their licenses, and the sports organizations would pay $1 million annually with the same $100,000 price tag for their application fees
Wagering would be taxed at a 22% tax rate
There would be no retail sports betting component
No constitutional amendment would be required to implement
Does the bill actually stand a chance?
Depending on who you ask, HB 237 is either already dead in the water or it is somehow still making waves.
On one hand, Senate Vice Chairman Sen. Mike Dugan spoke strongly in opposition to the bill's new DNA: "Whoever came up with this idea just set sports betting back five years … It will not pass on the floor, and I think everybody in here knows it won't pass on the floor. And the damage you have just done to the sports betting industry while trying this is unfathomable to me."
No further context is necessary there.
Senators Brandon Beach and Derek Mallow led the effort to substitute the Georgia sports betting language into this bill, and Beach said he has support from Lt. Gov. Burt Jones, the leader of the Senate. Nevertheless, if HB 237 passes the Senate, it would go back to the House to concur with the changes. The bill unanimously passed through the House when Hagan originally introduced it by a 168-0 vote.
Georgia's legislative session is scheduled to conclude on March 29. Get your popcorn ready.