Caesars Sportsbook Promo The Future of Team Partnership Deals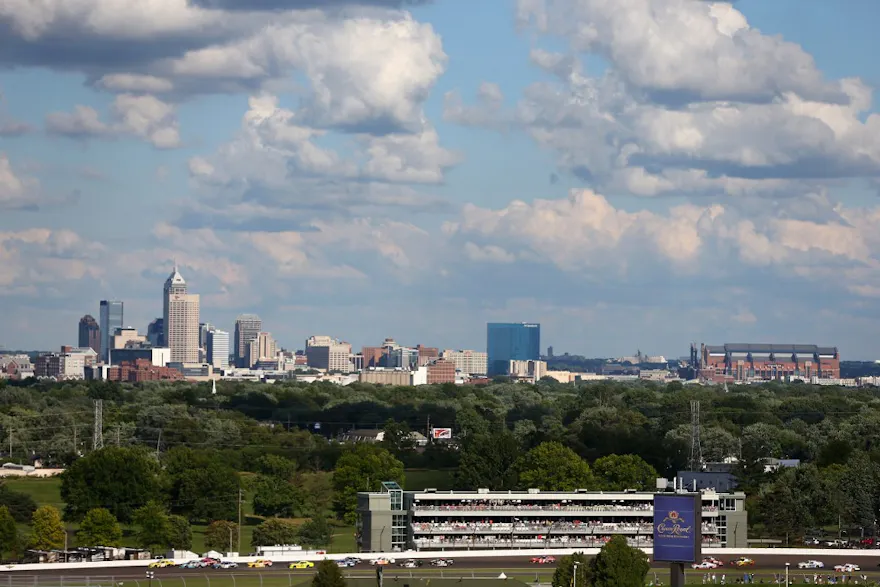 The latest Caesars Sportsbook promo could be a sign of things to come in the competitive space.
Partnership deals within the bustling US legal sports betting industry have been developing at a rapid pace. Teams are jumping on opportunities to align themselves with the nation's leading sportsbooks. Most such deals have been following a similar template with little variation in the benefits for the parties involved… until now.
This week, Caesars Sportsbook announced a new wrinkle in the betting provider/sports team partnership craze with the promise of a first-of-its-kind $500 discount to Indianapolis Colts fans who hold season tickets. Caesars is attempting to entice bettors from the state's competitive legal sports betting market with a season's ticket discount in exchange for opening a Caesars Sportsbook account.
"Sports bettors deserve promos and offers that treat them like royalty," said Chris Holdren, co-president of Caesars Digital in a statement. "Our partnership with the Colts enables us to deliver on that promise and continue to reward loyal Colts fans."
How To Get The Promo
For bettors in Indiana, they will be required to purchase or renew their Indianapolis Colts season tickets for the 2022 NFL season to be eligible for the $500 rebate. Each will be expected to buy at least two tickets for each of the Colts' home games.
After that, season ticket holders will have to download the app on their mobile device, establish an account and place a minimum $50 wager. Following that, the new Caesars Sportsbook users become eligible for the promo and the handsome $500 seasons ticket rebate.
Unfortunately, current Caesars clientele in Indiana will not be eligible for the season's ticket rebate promotion. However, they will be afforded other promotions in the state.
Inroads Into a Growing Indiana Market
Sports betting providers have taken note of just how strong the relatively small Indiana market has become. The small state generated a whopping $461.1 million in sports bets in October alone. They're currently knocking on the door of the top five most productive sports betting jurisdictions in the country. Caesars' William Hill brand alone attracted about $63.8 million in bets in the state in October.
Caesars is already the biggest provider operating in the Indiana market but it is clear that a bigger market share in the Hoosier State is something the elite sportsbook desires. The company is clearly hoping to get more from their mobile app, three casinos, three off-track betting parlors, and retail sportsbooks operating in the state.
The Ramifications
Innovation and adaptation are the hallmarks of successful businesses. Caesars has been on the cutting edge since really committing themselves to mobile sports betting domination. They are the first, but likely not the last to incentivize not only sign-up for their mobile app but also the purchase of season tickets for the team they are in partnership with.
While it may be difficult for other sportsbooks to follow just what Caesars has been able to do with regard to their growth and promos across the US, others will attempt to emulate what Caesars has done. None will be able to rebrand the Louisiana Superdome under their name, and none will be able to gain sponsorship of the Fiesta Bowl. But others could offer similar season ticket promotions in the future.
Caesars is once again leading the way in innovation. Deals such as the one with the Indianapolis Colts could become a trend for books hoping to make a name for themselves in other competitive sports betting markets.
As always, it is a good time to be a sports fan, sports bettor, sports betting provider, sports league, or team. All of a sudden it is a good time to be a season's ticket holder for the Indianapolis Colts!
SEE ALSO: PointsBet Earns Coveted Green Light to Operate in Virginia