PointsBet Earns Coveted Green Light to Operate in Virginia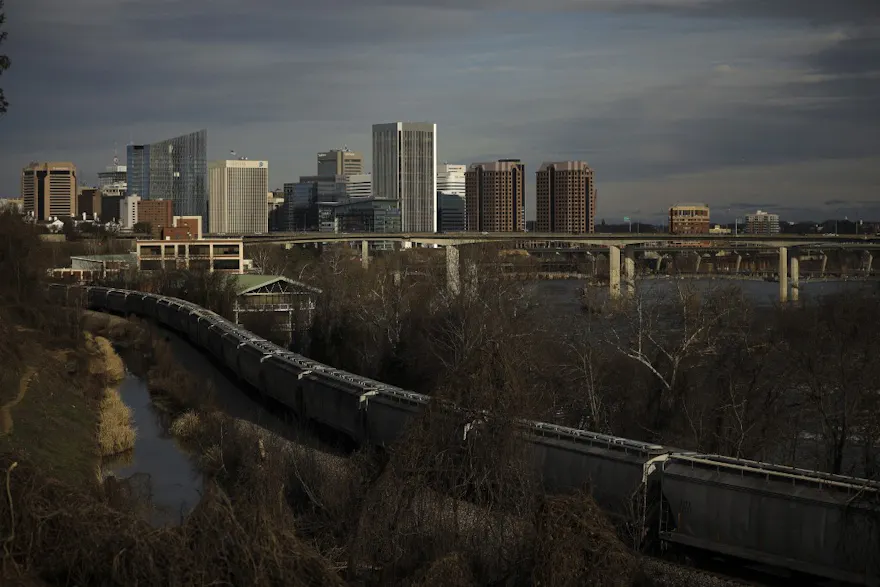 After a long and excruciating waiting period, Virginia has finally announced one of the five possible remaining sportsbooks that will be licensed in the Commonwealth.
PointsBet Holdings Limited, thanks to a partnership deal with Colonial Downs Group LLC, is the first of the rumored five to emerge from the six-month application process and has officially won a "temporary license" to operate in the state.
"Being awarded the opportunity to offer PointsBet's market-leading speed and ease of use, unrivaled slate of betting options, and overall in-play excellence to the people of Virginia is a great achievement and responsibility," Johnny Aitken, PointsBet USA CEO, said in a media release. "Alongside Colonial Downs, PointsBet is proud to partner with the Lottery in Virginia for our first lottery-regulated market license award."
PointsBet joins an already robust market and becomes the 11th of 15 mobile sports betting operators that will eventually make up Virginia's full and competitive platform. PointsBet won the privilege of going up against Bally Bet, Barstool Sportsbook, BetMGM, BetRivers, Caesars, DraftKings, FanDuel, Golden Nugget, Unibet, and WynnBET as providers in the Virginia scene.
Colonial Downs gets its book
Colonial Downs is a logical landing sport for PointsBet. Already an operator of Rosie's Gaming Emporiums scattered throughout Virginia, the horse racing track looks like a good fit for PointsBet. Colonial Downs gets its book and PointsBet gets an established location to run its top-tier operations.
PointsBet will bring not only its elite-level platform to Virginia and Colonial Downs, but it will bring its unique rewards program - PointsBetting - to its clientele in the state. Both should serve Colonial Downs well as they battle for market share in the already competitive Virginia scene.
"Colonial Downs Group is proud to partner with PointsBet, a premier sports betting platform and one of the most successful operators in the nation," Colonial Downs Group chief operating officer Aaron Gomes said in the release. "We are pleased to help bring this gaming option, with an excellent reputation and track record in customer service and unique points of difference such as their 'PointsBetting' platform, to our loyal customers and other gamers in Virginia."
PointsBet gets another jurisdiction under its belt
PointsBet is now live in eight states (Colorado, Indiana, Illinois, Iowa, Michigan, New Jersey, and West Virginia) and has recently been named one of the lucky providers to gain access to the potentially huge New York market. The Australian-based sportsbook enters a Virginia market that has surpassed a $2-billion handle since going live in January 2021.
The provider hopes to make quick inroads into the Virginia market and will be aided by the partnership deal with media mogul NBC Sports that was born in August 2020. NBC will heavily promote PointsBet in the Virginia market - a major boon for a sportsbook entering an established, competitive market.
"We couldn't be more thrilled to further expand our exclusive relationship with NBC Sports – a staple to sports lovers in Virginia – and ultimately provide the great people in the state with the sportsbook they've been waiting for," PointsBet USA CEO Johnny Aitken said.
4 more to go?
Regulators in the Virginia market met in October and hinted at six additional sportsbooks coming to market by Quarter 1 of next year, in time for the Super Bowl and March Madness. Bally Bet was the first and PointsBet is the second.
That leaves four remaining licenses to be awarded among the 18 rumored applications the Virginia Lottery received in May. While it is unclear as to which operators the lottery has in mind to fill those applications, there is widespread hope that the PointsBet announcement will be the catalyst for more quick decisions on sports betting licenses for the state.
"We are currently working with the five operators that we are going to move forward, and we expect to award some type of permits in the upcoming months." the lottery's deputy director of gaming compliance Gina Smith said. "The operators, some of them want to go live prior to the end of the year, some of them are in the early first quarter of next year."
Until then, the Virginia legal sports betting scene will continue on with 10 sportsbook operators. It is unclear at this time just when PointsBet will officially launch and make it 11.
Virginia is on its way to a full, robust, and competitive legal sports betting market. With another heavyweight name added, all that's left is the naming of the other four providers to officially call Virginia home.