Barstool Sportsbook Promo Code January 2023: $1,000 Risk-Free Bet
Barstool enters the race to lure in prospective bettors with one of the better welcome offers in the industry – a $1,000 risk-free bet. New users can sign up without a Barstool Sportsbook promo code and receive up to $1,000 in bonus cash should their first bet go south. Those in Maryland can get a $1,100 bonus offer instead.
Note: The promo code information is for U.S. residents only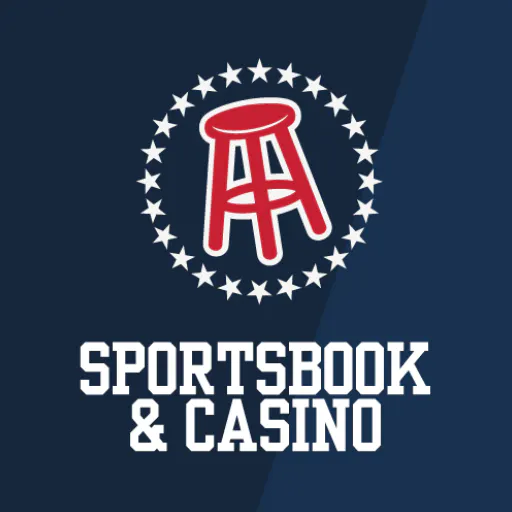 Barstool US Promo Offers
$1,000 New Player Bonus
With the risk-free bet, you only get money back if your first bet loses, and they match your first bet, not deposit, up to $1,000. You can only use the bonus amount on a one-time wager. It can't be split into multiple smaller bets. You are also restricted to odds of -200 or longer (Example -110, +100, +200), and are not eligible to wager on round-robin betting.
Terms and conditions apply
Claim
Barstool Sportsbook Overview
Pros
Interactive bets with their known personalities.
Very flexible parlay options.
Quality deposit/withdrawal options.
Cons
Below-average odds.
Will quickly limit bettors on a hot streak.
Most ongoing promos are low value.
Top Barstool Sportsbook Offers – Verified
Barstool Sportsbook's $1,000 risk-free bet – a $1,100 bonus in Maryland – is amongst the most lucrative welcome offers in the country, holding its own against new-user promos from FanDuel, BetMGM, and other industry titans. Not only can first-time bettors calm any jitters with the knowledge that they'll get a shot at redemption should their first wager lose, but they can also tap into their adventurous side and make a riskier play than they might have otherwise.
Barstool Sportsbook Promo Code Quick Facts
| | |
| --- | --- |
| 🚨 Barstool promo code | ✅ No code required - Click to claim! |
| 😊 Barstool welcome bonus | ✅ $1,000 risk-free bet |
| ➡️ Barstool promo type | ✅ Bonus cash |
| 💰 Minimum deposit | $10 USD |
| 💵 Minimum wager | $0.1 USD |
| 🇺🇸 Legal states | 14 |
| 🏦 Wagering requirements | 1x; odds -200 or longer |
| 🏟️ Eligible bet types | ✅ All bet types |
| 📱 Barstool mobile app | iOS & Android |
| 👓 Last verified | November 2022 |
| ⏰ Offer expiry | March 1, 2023 |
The main selling point of the Barstool Sportsbook promo code bonus, though, is that it can be spread out over multiple wagers. So, if you placed your initial bet at the maximum $1,000 amount and lost, you wouldn't have to use the entire $1,000 in bonus cash that you'd receive on a single follow-up wager. Rather, you could apply it to however many bets you like.
It's important to be aware that the bonus cash obtained from the Barstool promo must be wagered through once at odds of -200 or longer. As such, knowing which sportsbook bet types are the most popular before you dive in will help you pick out your target markets. We've provided a brief breakdown of each for you here:
Spread: If you bet the spread, it means placing money on the margin of victory or defeat for a team. Picking the favorite means you'll need them to win by more than the given number while picking the underdog means the opposite.
Moneyline: Betting on a moneyline means wagering on which team will win a game.
Over/Under (Total): Occasionally called the total, Over/Under bets ask you to put money on the combined number of points two teams will score in a game. Wagering the Over means anticipating the teams will outscore the points total; wagering the Under means anticipating they'll fall short.
Props: Most bet types are linked to the result of a game, but prop bets are not. Rather, they're tethered to an individual player's performance or a particular facet of a matchup.
Parlays: A favorite of most bettors everywhere, parlays splice together at least two bets – called legs – into a single, larger wager. Parlays can provide massive payouts if successful, but the risk of losing is high since all legs must hit for one to win.
Barstool Sportsbook Soccer Parlay Insurance Promotion
At present, the only additional sports promo running at Barstool is a soccer parlay insurance offer. To claim it, ensure you've opted in, then place a Parlay+ bet – defined by having at least two wagers from the same matchup – with at least three legs and of $20 or more on any eligible World Cup games. Your final bet must have odds of +400 or longer. If it loses, Barstool will provide you with $10 in bonus cash. The promo ends on Nov. 30, 2022.
How to Claim Barstool Sportsbook Promo Codes
Even though you won't need Barstool promo codes to unlock any of the offers the sportsbook currently has available, there are other criteria to fulfill before you can begin redeeming promos. Specifically, you'll need to be physically located within one of the sports betting markets where Barstool legally operates. If you are, you can sign up, make a deposit, and qualify for a $1,000 risk-free bet.
Use the following step-by-step process to steer yourself towards claiming your new-user offer – no Barstool Sportsbook promo code needed:
Register
To begin, you'll have to sign up – click here to register with Barstool Sportsbook. If you are at least 21 years old and within a state – you don't have to live there – where the sportsbook operates, you'll be eligible to claim a $1,000 risk-free bet without a Barstool promo code. Marylanders can collect up to a $1,100 bonus instead.
Every sportsbook will ask you for some pivotal information as you work through the registration process, and Barstool is no different. You'll need to submit your full name, date of birth, phone number, proof of address, social security number, and government-issued identification – a driver's license works.
For the most streamlined sign-up experience, you'll want to download the Barstool Sportsbook mobile app. The app is not necessary to redeem the bonus, though, so if you'd rather use the desktop, that's also an option.
Deposit
Once your account has been created and verified, you'll need to deposit funds – keep in mind inputting a Barstool promo code isn't required here. The minimum amount of real cash you can put down to qualify for the bonus is $10, but you'll probably want to deposit more since the sportsbook will refund up to $1,000 if your first bet fumbles.
Wager
Now you're ready to make your first bet. Barstool does not place any limitations on what sports or leagues you can pick for the qualifying wager, nor does it require you to meet any odds restrictions. So, ensure you take your time and investigate Barstool's betting menu until you find a market you prefer.
Don't forget: Only your initial bet will qualify for the Barstool promo. If it wins, you'll simply get your earnings, and the bonus will be rendered invalid. If it loses, Barstool will reimburse you, up to $1,000, in bonus cash. The same rules apply for those in Maryland, but you will also get $100 in bonus cash regardless of whether your wager is successful.
Withdraw
Should your qualifying wager prove successful, you'll have the ability to withdraw your winnings at once. But should it fail, you'll receive bonus cash that cannot be withdrawn or transferred to another Barstool gaming product. Because the bonus cash is not real money but site credit, you must use it to bet further with the sportsbook.
While the qualifying wager demands no odds requirements, the bonus cash you accrue from the offer does. Any wager you place with the bonus must have final odds of -200 or longer. Additionally, if you do not use all the bonus cash within 30 days, 100% of it will be withdrawn automatically from your account.
How to Deposit on Barstool Sportsbook
Whether you choose to utilize the mobile app or prefer to stick to desktop, Barstool ensures a user experience that's clean and streamlined. Rarely is it so simple and smooth to cycle through banking options, scroll through active promos, and explore betting markets as it is here.
But even with a friendly interface, many newbie bettors may find the prospect of making their first deposit worrisome. To quiet any possible concerns, we've outlined the steps to complete the process below:
Go to your account profile
Before you can deposit any funds for the first time, you'll need to create an account and log in via desktop or the Barstool Sportsbook mobile app. Once done, click or tap the account button – located in the top-left corner of your screen on desktop and the bottom-right corner on the app – to open your account profile. From there, you'll see your active wallet balance, and the options to deposit or withdraw funds will be plainly visible.
Don't forget: A promo code for Barstool Sportsbook won't be necessary at any point in the deposit process.
Click "Deposit"
With your account profile open, buttons labeled "Deposit" and "Withdraw" will be near the top of your screen, just below your current balance. Click "Deposit" to continue to another page hosting your list of options.
Select your deposit method(s)
Now on the deposit methods page, all your banking options will be shown to you – represented clearly by their names and logos – in descending order. Select whichever method you prefer, and you'll be taken to one final page where you'll be asked to input some required information, such as your preferred bank.
All that remains is to determine the amount of money you want to deposit. If you're undecided, suggested amounts – ranging from $25 to $100 – will be posted just above the field for manual inputs. Remember that you'll need to put down $10 or more to qualify for the welcome bonus.
Where is Barstool Sportsbook Legal?
Since entering the realm of sports betting, Barstool has cemented itself as a force to be reckoned with thanks to a striking overall product and throngs of pre-existing loyal fans. With plans to expand – Ohio is next on the docket – its already considerable reach in 2023, Barstool is likely to find supporters in any new market due to its solid welcome offer, highly secure banking system, and variety of betting options.
Barstool Sportsbook does not currently operate beyond the U.S. and is accessible in 14 states. We've listed each one in the table below so you can discover if Barstool is available in your region. Should that be the case, you'll be eligible to claim the $1,000 risk-free bet – Marylanders can pick up a $1,100 bonus instead.
How to Withdraw Your Payout From Barstool Sportsbook
Nothing is quite so satisfying as winning your initial wager – nothing, perhaps, except withdrawing it. Barstool Sportsbook ensures taking out your money is a simplified process that can be acted upon at any time.
Withdrawal Methods
There aren't as many withdrawal methods available at Barstool as at some other sportsbooks, but the ones it does have are popular choices. Prepaid cards – called Play+ cards – PayPal, checks, online banking, ACH/eChecks, and visiting a retail cashier are the methods at your disposal. To look at each on the app or website, you can find them via your account profile or listed on the help center page.
Making a withdrawal with Barstool Sportsbook is typically free. However, there are withdrawal limits that will impact how much money you can pull from your account at once. The limits fluctuate depending on your chosen payment provider, but you'll often have to take out at least $10 and be prevented from withdrawing more than $20,000.
When it comes to how long it will take to receive your money, there is no hard and fast timeline. Barstool will generally take about 24 hours to approve your withdrawal request – so long as no additional documentation is required – before the remaining part of the process is turned over to the payment provider you selected. Overall, it's safest to presume five days – up to 14 days if you're using physical checks – will be necessary for completion.
Support
One of Barstool Sportsbook's most impressive aspects is its customer service team and features. You can garner information quickly and efficiently through the live web chat – enabled 24/7 – on the site's dedicated support page. The chat will provide you with three options after clicking the "Contact us" button: The opportunity to talk to a live agent, send an email via an in-chat form, or request a callback. If you'd rather hunt for information yourself, the support page contains a number of commonly asked questions and their answers. Barstool Sportsbook only provides customer service in English.
Email: Form via the live chat
Support languages: English
Banking
Accepted Currencies
Methods of Deposit

Min:

$10
Max:

N/A
Fee:

Free

Min:

$10
Max:

N/A
Fee:

Free
Min:

$10
Max:

N/A
Fee:

Free

Min:

$10
Max:

N/A
Fee:

Free

Min:

$10
Max:

N/A
Fee:

Free

Min:

$10
Max:

N/A
Fee:

Free

Min:

$10
Max:

N/A
Fee:

Free

Min:

$10
Max:

N/A
Fee:

Free

Min:

N/A
Max:

N/A
Fee:

Free
Methods of Withdrawal



Barstool has various payout options, and the speed of delivery varies depending on which option you choose. They offer cash at cage (instant), PayPal (instant), Venmo (instant), Play+ (instant), ACH/e-Check (3-5 business days), paper check (14 business days), and online banking (3-5 business days). There's a $10 minimum for all methods except paper checks which require a minimum of $250.
Barstool Sportsbook FAQ
Can I trust Barstool Sportsbook when it comes to promos?
Yes. Barstool Sportsbook only operates in U.S. states where it is licensed and regulated, meaning that if you're located in one of these regions, you're completely safe to use the sportsbook.
Do I need to make a deposit to get my Barstool Sportsbook promo?
As with most sportsbooks, you'll need to make a first deposit before claiming the operator's welcome bonus – no Barstool Sportsbook promo code required. The minimum amount you can put down to qualify is $10.
What if I lose my initial bet at Barstool Sportsbook?
If your initial bet at Barstool Sportsbook goes down in flames, the operator will refund your stake, up to $1,000, in bonus cash. Click here to sign up with the sportsbook and claim your bonus.
If I get the bonus, can I withdraw it from Barstool Sportsbook immediately?
Your initial wager must register as a loss to receive the risk-free bet bonus from Barstool Sportsbook. Once the bonus cash is in your account, you'll find that you cannot withdraw it immediately, as bonus cash is a form of site credit. Therefore, you must use it to wager again with the sportsbook.
In what states can I legally bet at Barstool Sportsbook?
You can legally wager on sports with Barstool Sportsbook so long as you are located in one of the following 14 states: Arizona, Colorado, Illinois, Indiana, Iowa, Kansas, Louisiana, Maryland, Michigan, New Jersey, Pennsylvania, Tennessee, Virginia, and West Virginia.
I'm already registered at Barstool Sportsbook, can I still use the promo code(s)?
A Barstool sports promo code isn't necessary to redeem the active sign-up bonus, but only new customers are eligible for the offer. If you'd like to get started with Barstool and haven't yet, you can click here to register.