PointsBet Promo Code April 2023: 5 Second Chance Bets up to $50 Each
PointsBet is quickly cementing itself as one of the premier sportsbooks in the industry, and it's got a welcome offer to match. New users can register and make a first deposit to get up to $250 in bonus bets on their first five fixed odds wagers without needing a PointsBet promo code.
Note: The promo code information is for U.S. residents only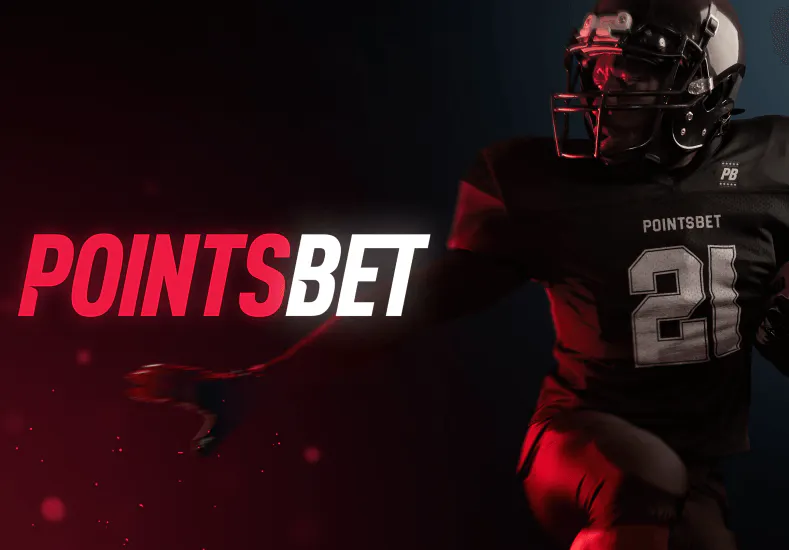 PoinstBet US promo offers
5 Second Chance Bets up to $50 Each
PointsBet Welcome Bonus: 5 Second Chance Bets up to $50 Each
PointsBet offers new customers up to five second chance bets for $50 each. If any of your first five cash bets on a fixed odds market loses, you'll receive a bet credit for the losing wager up to $50.
The promotion starts on the day you place your first cash bet. If you do not place a bet over the first five days, you will lose the second chance bets, and it will not be extended.
Terms and conditions apply.
Claim
PointsBet Overview
Pros
100% independent.
In-house odds.
Enormous quantity of unique bets.
Cons
Expiration on certain promos.
Limits users on a heater.
Below-average deposit and withdrawal options.
Top PointsBet offers – verified
PointsBet's new-player bonus is ideal for users who wish to pace themselves while simultaneously getting familiar with the sportsbook product as a whole. Committing to the welcome offer means wagering for your first five days with PointsBet – should you want to maximize the bonus – providing you with the opportunity to thoroughly explore its many betting markets and try out various bet types. You'll also find the prospect of dipping your toes into riskier wagers more tolerable since each of your bets connected to the bonus will be returned to you, up to $50, as bonus bets.
PointsBet promo code quick facts
| | |
| --- | --- |
| 🚨 PointsBet promo code | ✅ Not required |
| 😊 PointsBet welcome bonus | ✅ Five second chance bets up to $50 each |
| ➡️ PointsBet promo type | ✅ Bonus bets |
| 💰 Minimum deposit | $5 USD |
| 💵 Minimum wager | $0.5 USD |
| 🇺🇸 Legal states | 13 |
| 🏦 Wagering requirements | 1X |
| 🏟️ Eligible bet types | ✅ All bet types |
| 📱 PointsBet mobile app | iOS & Android |
| 👓 Last verified | December 2022 |
| ⏰ Offer expiry | March 1, 2023 |
If you're already finding yourself enamored with the flexibility of PointsBet's sign-up offer – including the fact that you don't need a PointsBet Sportsbook promo code to get started – it gets even better. Not only will you have five bonus wagers to make over the course of your first five days with the sportsbook that will provide you with bonus bets – $50 each for a possible total of $250.
Knowing the possible amount of wagers you could make via the PointsBet promo, it would benefit you to have a comprehensive understanding of the most popular bet types for all markets. We've given a summary of each for you here:
Spread: Betting on a team's margin of victory or failure is deemed wagering the spread. If you expect the team to outperform the provided number, you'll want to pick the favorite. If you expect the opposite will happen, you'll want to choose the underdog.
Moneyline: Betting on a team to win a game is called a moneyline wager.
Over/Under (Total): Making an Over/Under – or total – wager means betting on the number of points two teams will output in a game. Expecting the teams to beat the point total means you're taking the Over while expecting they'll fall short means you're taking the Under.
Props: While most bet types are connected to a game's results, prop bets are tied to a particular player's performance or a distinct game element.
Parlays: A single wager that contains multiple smaller bets – referred to as legs – is called a parlay. You can expect a significant payout if a parlay wins, but getting to that point is risky since each leg must prove successful for that to happen.
PointsBet NBA live same game parlay promotion
Users in most states can capitalize on this exclusive PointsBet bet type. While NBA games are happening live, you can navigate to the basketball game page, select a matchup you prefer, and begin combining markets from that game to create a same game parlay. At present, PointsBet only offers live same game parlays for NBA contests.
PointsBet World Cup lightning bets promotion
Available in eight of the 13 states in which PointsBet operates, you can amplify your World Cup betting experience by partaking in Lightning Bets, an exclusive bet type currently offered for the iconic tournament only. After you've chosen a matchup from the soccer game page, you'll be able to wager live on every shot, save, and goal at a rapid pace.
How to claim PointsBet promo codes
None of the operator's existing offers demand any PointsBet promo codes, but you'll still need to meet some other conditions to claim them. Most importantly, you'll have to be physically within a locale where the sportsbook is active. When you are, you can sign up, deposit real cash funds, and qualify for the five second chance bets up to $50 each welcome bonus.
We've put together the following step-by-step guide to help you maneuver through the process of redeeming your sign-up offer without a PointsBet promo code:
Register
To begin, you can click here to sign up for an account with PointsBet Sportsbook. Acquiring the welcome bonus without a PointsBet promo code will dictate you being at least 21 years old – the legal gambling age in most states – and located in a region where the sportsbook operates. If that's the case, you can claim up to $250 in bonus bets.
Your full name, phone number, date of birth, proof of address, social security number, and government-issued identification are all critical pieces of information you'll need as you trek your way through the registration process. Be sure to have them on hand before you get started.
While not necessary to obtain the bonus, downloading the PointsBet Sportsbook mobile app will make for the best sign-up experience. Desktop is a fine alternative, however.
Deposit
Depositing funds is the next step of the process. Although the sign-up bonus itself doesn't require a specific amount of money to claim, the sportsbook won't allow you to put down less than $5 in real cash. Make sure you input the promo code 5X100RC.
Wager
Now you're ready to make your first fixed odds wager. Look through PointsBet's substantial betting menu until you pinpoint your ideal market. Any sport or league is a viable choice for your qualifying bet, and no odds restrictions exist to limit your opportunities.
Getting the most out of your PointsBet promo means you'll need to make the maximum $100 wager five times over the course of your first five consecutive days of wagering with the sportsbook. For every one of your bets that lose – only your initial wager of the day counts – PointsBet will return the stake to you, up to $50, as a bonus bet. So, if you make five $50 wagers and lose them all, you'll end up with a total of $250 in bonus bets.
Withdraw
If any of your qualifying wagers win, you'll be able to take out the spoils at once, and the bonus element attached to those bets will become void. If, however, you lose one or more of those wagers, you'll get a bonus bet reward credited to your account within 24 hours that cannot be immediately withdrawn. Since bonus bets are a form of site credit, they must be utilized to wager again with the sportsbook. PointsBet will give you seven days after issuance to use any bonus bets, or they will expire.
How to deposit on PointsBet
Depositing funds with PointsBet will necessitate you having registered and logged into your account, which you can learn how to do in our above section on claiming the operator's welcome bonus. Once done, look for the profile button – in the top-right corner of your screen on desktop and the app – and click or tap it to open your account profile page. All account information will be available from here, such as your active balance and history. The option to deposit or withdraw money will also be visible.
Remember: You will not need a promo code for PointsBet at any moment of the deposit procedure.
Click "deposit"
Now on your account profile page, you'll see the "Deposit" and "Withdraw" options at the top of your screen, just below your account balance. Select the former to move ahead and explore the accessible banking methods.
Instead of going to your profile, you can also select the "Deposit Offer" button from the home page, which will take you to a separate screen with links to information about making a first deposit. Your payment methods will also appear at the bottom of the screen, saving you a step.
Select your deposit method(s)
After clicking the "Deposit" button, you'll be redirected to a page showcasing each of your available banking options. All will have their respective logos and names overtly visible to make scrolling through them easier. Choosing your desired method will bring you to a final section where you'll be prompted to input your relevant information.
Lastly, you'll have to figure out exactly how much money you want to put down. A sizable field to enter your chosen number will be in the center of the screen. If you're having trouble picking an amount, there will be suggested figures – ranging from $10 to $200 – right below the manual field. Don't forget that you'll have to deposit at least $5 to begin betting with the sportsbook and claim the PointsBet Sportsbook promo.
How to withdraw your payout from PointsBet
Bragging about winning your first bet feels great, but actually watching your newfound riches fill up your bank account feels even better. At PointsBet, you'll be able to make a withdrawal request at any time.
Withdrawal Methods
PointsBet's list of withdrawal methods isn't particularly diverse. Still, some of the most popular options are at your fingertips. You'll have to work with online banking, PayPal, and ACH/eCheck Withdrawal when deciding to take out your earnings. If you're in Iowa, Illinois, or New Jersey, you'll have the additional option of venturing to an in-person cashier for a physical cash withdrawal. You can examine each method by navigating to your profile page and clicking "Withdraw."
You won't have to worry about paying any fees when making a withdrawal with PointsBet, but you will have to be aware of the sportsbook's limitations concerning how much money you can remove from your account at once. At a minimum, PointsBet will always require you to take out $5 or more, and as for a maximum, that varies by payment provider.
There is no set-in-stone timeline for how long it will take to acquire your funds once you've submitted a withdrawal request. So long as the sportsbook does not require additional documentation, the request should be processed within 48 hours. Once done, you'll get an email notifying you that your request has been accepted and that the remaining wait time will be up to your bank. In total, you're likely to be waiting five business days for the entire process to complete.
Support
The experience PointsBet has accumulated over the years is arguably most tangible through its customer service. Should you need to get in touch with a support agent directly, you can use a live web chat available 24/7 or opt for email instead. A thorough help section is also accessible on the site, containing most, if not all, answers to the typical burning questions. You can even message the operator's Twitter account for help if necessary. The one notable downside to PointsBet's setup is a lack of phone support, but with all the other options you can turn to, and how reliable the service team is, you should never feel you're without a lifeline.
Support languages: English + Spanish
Where is PointsBet legal?
Originally hailing from Australia, PointsBet entered the North American sports betting scene in January 2019. It has since surged in popularity due to its plethora of unique bet types, intricate design layout, and consistent bonus offerings. In 2022 alone, PointsBet launched its online sportsbook product in five separate markets within the U.S. – most recently Maryland – and now has its sights set on further expansion in 2023.
As of our latest update, PointsBet operates legally in 13 U.S. states – you'll find all of them and their official launch dates in the table below. If you're in one of these locations, you're eligible to claim the up to $250 in bonus bets welcome bonus.
Banking Options at PointsBet
Accepted Currencies
Deposit

Min:

$5
Max:

$50,000
Fee:

Free

Min:

$5
Max:

$50,000
Fee:

Free

Min:

$5
Max:

$50,000
Fee:

Free

Min:

$5
Max:

$50,000
Fee:

Free

Min:

$5
Max:

$50,000
Fee:

Free

Min:

$5
Max:

N/A
Fee:

Free
Withdrawal




PointsBet offers limited withdrawal options compared to some of its competitors, but all methods easily link to your bank account or an eWallet like PayPal. Note that some states do not allow credit cards as a form of deposit or withdrawal. This is not the sportsbook's fault. Cash at cage is also an option at retail PointsBet Sportsbook locations such as Bally's Atlantic City Hotel & Casino and Meadowlands Racetrack in New Jersey, Catfish Bend Casino in Iowa, and select locations in Illinois. For more info on Illinois cash withdrawal locations, follow the instructions [provided by PointsBet here](https://help.pointsbet.com/hc/en-us/articles/4402417599001-Withdrawing-Cash-in-Illinois).
Sportsbooks by Reviews
Want more betting options? Check out the following reviews of best sportsbooks and betting sites:
Sportsbooks by Promos and Bonuses
Want to get in on the action? Check out our best sportsbook promos:
PointsBet sportsbook FAQ
Can I trust PointsBet when it comes to promos?
You can. PointsBet Sportsbook is only accessible in U.S. states where the appropriate governing bodies and laws regulate it. If you happen to be in one of these 13 regions, you can safely and securely use the sportsbook.
Do I need to make a deposit to get my PointsBet promo?
Yes. While the sign-up bonus itself does not require you to put down a particular amount of cash, the sportsbook will not permit you to make a deposit below $5. So, bare minimum, that's how much you'll have to add to your account to garner the welcome offer with the promo code.
What if I lose my initial bet at PointsBet?
Should your first bet each day over the first five days of wagering with PointsBet fall flat, you will receive a separate reimbursement for each one, up to $50, in the form of a free bet. Therefore, you can get up to a total of $250 in free bets. Click here to kick off your adventure with the sportsbook.
If I get the bonus bet, can I withdraw it from PointsBet immediately?
If you lose one or more of your initial bets over your first five days of wagering with PointsBet, you'll get your money back in the form of bonus bets. Any bonus bets you earn with PointsBet cannot be withdrawn and must be used to further wager with the sportsbook.
In what states can I legally bet at PointsBet?
You can bet with PointsBet legally in 13 states. Colorado, Illinois, Indiana, Iowa, Kansas, Louisiana, Maryland, Michigan, New Jersey, New York, Ohio, Pennsylvania, Virginia, and West Virginia are all regions where you can sign up with the sportsbook and claim its promos.
I'm already registered at PointsBet, can I still use the promo code(s)?
You will need to be a first-time user to claim the welcome bonus. If you've already started wagering with PointsBet, you'll have to explore the sportsbook's other promotions. If you haven't signed up, you can do so by clicking here.