NHL Best Bets, Odds Today: Matchups, Picks, Predictions for Wednesday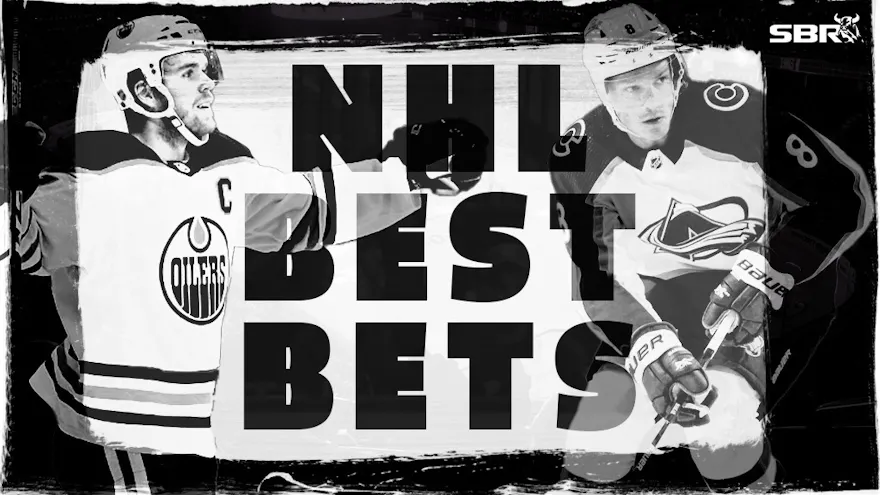 Since the NHL will be taking a break for Thanksgiving on Thursday, there will be a massive 15-game slate of games on Wednesday. Read on as we offer up our best bets and top NHL picks.
The New Jersey Devils will be looking for their 14th straight win as they host the Toronto Maple Leafs. The Devils picked up an overtime victory at Toronto last Thursday.
Despite so many games on the schedule, Devils-Maple Leafs is the only matchup involving two teams that sit in the top 10 when it comes to points percentage.
Here are our best bets for Wednesday's NHL slate (odds via DraftKings Sportsbook, FanDuel Sportsbook, Caesars Sportsbook, BetMGM, and PointsBet; pick confidence based on a 1-to-5-star scale).
Wednesday's NHL Schedule and Odds
(odds via FanDuel)
Arizona Coyotes (+300) vs. Carolina Hurricanes (-385)
Boston Bruins (-115) vs. Florida Panthers (-105)
Calgary Flames (-102) vs. Pittsburgh Penguins (-118)
Montreal Canadiens (+100) vs. Columbus Blue Jackets (-120)
Nashville Predators (-105) vs. Detroit Red Wings (-114)
St. Louis Blues (-154) vs. Buffalo Sabres (+128)
Winnipeg Jets (+132) vs. Minnesota Wild (-160)
Edmonton Oilers (+106) vs. New York Islanders (-128)
Philadelphia Flyers (+202) vs. Washington Capitals (-250)
Chicago Blackhawks (+235) vs. Dallas Stars (-295)
New York Rangers (-166) vs. Anaheim Ducks (+138)
San Jose Sharks (+140) vs. Seattle Kraken (-170)
Vancouver Canucks (+162) vs. Colorado Avalanche (-196)
Wednesday's NHL Best Bets
Moneyline: Devils (-133 via BetMGM)
Spread: Stars -1.5 (-110 via Caesars)
Total: Canadiens-Blue Jackets Over 6.5 (-120 via BetMGM)
Upset: Jets (+135 via DraftKings)
Prop bet: Jason Robertson Over 0.5 goals (+120 via PointsBet)
NHL Top Picks for Wednesday
Moneyline: Devils (-133) ★★★★
Not only have the Devils won 13 games in a row, but seven of those wins have come by multiple goals. They have outscored opponents 56-24 during the streak. On top of that, the Devils are dominating five-on-five play, capturing a league-best 63.7% of score-and-venue-adjusted expected goals.
Though the Maple Leafs have been competitive along the way to a 10-5-5 record, they have won just six of the past 14 games. A more pressing issue is that a defense that was already missing Jake Muzzin is now without T.J. Brodie and Morgan Rielly. Having a depleted defense against the Devils is less than ideal.
While the top sportsbooks are all in a similar range, BetMGM at -133 has the smallest of edges over FanDuel (-134), DraftKings and Caesars (-135), and PointsBet (-136).
Spread: Stars -1.5 (-110) ★★★★★
The Stars have climbed to the top of the Central Division, going 3-0-2 in the past five games. They are earning 52.7% of five-on-five score-and-venue-adjusted expected goals, which ranks 11th in the league. Because Jake Oettinger has provided elite-level goaltending, the Stars have the fourth-best goal differential in the league.
Dallas hosts a Blackhawks team that appears to be coming back to earth after a surprising start to the season. Chicago has lost four straight games, getting outscored 19-6. The Blackhawks have managed a league-worst 38.2% of five-on-five score-and-venue-adjusted expected goals.
These are two teams going in opposite directions, and this is a reasonable price for the Stars to cover the puck line. Caesars and PointsBet have the best price at -110, a little better than DraftKings (-115), BetMGM (-115), and FanDuel (-118).
Check out our top sites for Maryland sports betting.
Total: Canadiens-Blue Jackets Over 6.5 (-120) ★★★★
Both the Canadiens and Blue Jackets have defensive shortcomings that can lead to higher-scoring games.
Montreal is allowing a league-high 3.77 expected goals per 60 minutes in all situations. They've combined with their opponents to hit a total of seven goals or more in five of the past six games. They will also be playing their second game of a back-to-back situation after losing 7-2 to Buffalo on Tuesday.
Columbus has surrendered a league-worst 4.30 goals per 60 minutes. They also have a depleted defense corps due to injuries. Rookie goaltender Daniil Tarasov stopped 47 of 50 shots against Florida in his last start, but he is a 23-year-old who has started only eight games in his NHL career.
Standard prices at top sportsbooks have the Over set at -125, so BetMGM at -120 is most appealing.
Upset: Jets (+135) ★★★
The Jets have been surprisingly effective this season and have a 9-2-1 record in their past dozen games. Even though the Jets are controlling only 47.8% of five-on-five score-and-venue-adjusted expected goals, they have the goaltending to make up that deficit. Connor Hellebuyck has a .935 save percentage for the season, including a .944 mark in his past nine starts.
Minnesota has struggled to get on track this season. It has an 8-8-2 record overall and just a 3-5-1 record on home ice. The Wild are earning 50.5% of five-on-five score-and-venue-adjusted expected goals but starting goaltender Marc-Andre Fleury is injured.
Filip Gustavsson has a respectable .906 save percentage in seven games, but the Jets have enough of a goaltending advantage to like their chances as underdogs.
Most top sportsbooks have the Jets priced at +135, slightly better than FanDuel at +132.
Prop bet: Robertson Over 0.5 goals (+120) ★★★★★
Frequently, I've chased longer shots as anytime goal-scorer picks. Today, it's time to take a relentless offensive force. Stars winger Jason Robertson has scored 14 goals in 19 games. He has seven goals in eight home games, registering at least one goal in six of those eight games.
Getting a home game against the Blackhawks should work in Robertson's favor. The Blackhawks have likely overachieved to allow 3.34 goals against per 60 minutes, the 11th-highest rate in the league. Chicago has a .902 save percentage in all situations, but likely starter Petr Mrazek has just a .889 save percentage in six games this season.
That matchup makes it well worth grabbing Robertson at plus-money. He brings a +120 payout on PointsBet, just ahead of +119 at Caesars and +118 at FanDuel. DraftKings is not as generous, paying +100 for a Robertson anytime goal.
Where to Bet on NHL Picks
Here are our top-rated sportsbooks:
NHL odds and best bets from 11/23/2022 at 11:45 a.m. ET.