Upset Special: Top 3 Underdog Picks of Week 15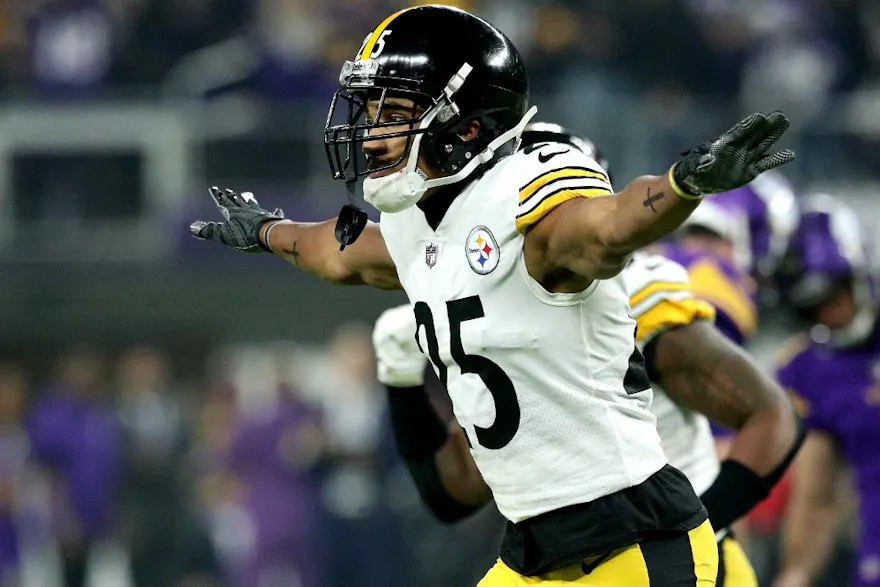 With divisions beginning to sort out after 14 weeks of play and COVID-19 making its way through the league, we enter Week 15 with a large chunk of underdog picks to choose from.
Upsets happen every week in the NFL, and it can be very profitable if you know when to choose your spots. This week, I'm eyeing two with closer lines for two of my underdog plays, and think there's at least one longshot who should be respected a bit more by the oddsmakers.
Here's a look at my top three NFL underdog picks for Week 15 (odds via FanDuel):
Underdog Picks Week 15
Pittsburgh Steelers (+108) vs. Tennessee TitansBaltimore Ravens (+180) vs. Green Bay PackersChicago Bears (+156) vs. Minnesota Vikings
SEE ALSO: Who Will Finish with the NFL's Best Record?
Week 15 Underdog Picks and Predictions
Steelers (+108)
The Titans have been prone to upsets against bad opponents this season, so I don't think Tennessee being handed a bad loss is ever out of the question. Pittsburgh's record as an underdog under Mike Tomlin is well documented, so I think there's a chance for an upset here.
While the Steelers did just get burned by the Vikings for 36 points, which would seem to throw some cold water on whatever momentum they had coming out of the Ravens win, it's important to remember that Minnesota not only has one of the best offenses in football but also has an above-average pass defense which was victimized by Ben Roethlisberger. The Steelers quarterback led Pittsburgh back from a big deficit to nearly tying the game late.
Tennessee now ranks 15th in scoring offense and just doesn't look the same without Derrick Henry. A 20-0 win over the lowly Jaguars has led many to forget about the dire state this team found itself in after a loss to the Patriots, which came off after a loss to the Texans. This upset could happen.
Ravens (+180)
For what it's worth, I love this Packers defense. This is easily the most impressive part of Green Bay's success, considering we've known Aaron Rodgers to be a great quarterback for several years and the Packers' defense to be a big disappointment under Mike Pettine.
The one thing the Packers haven't been able to do, though, is stop the run. Green Bay ranks 24th in rushing DVOA on defense, which puts Baltimore in a fantastic bounce-back spot considering its elite rushing offense that averages 144.8 yards per game. Even without Lamar Jackson, it should be able to move the ball behind that beastly offensive line, but it seems like he's trending towards playing with his day-to-day tag.
Baltimore ranks third in rushing yards per game. Don't doubt its ability to run right through this weak Packers front.
Bears (+156)
The Bears have been steadily improving over the second half of the season behind Justin Fields. Returning from injury, he threw for 224 yards and rushed for 74 more against an aforementioned solid Packers defense. Prior to his injury in Week 11, he had posted a quarterback rating of at least 84.6 in two straight.
I say all of this because Minnesota's defense has really struggled of late and enters ranked 19th in DVOA. While the Vikings offense looked great with Dalvin Cook back in the fold, I'd advise you to pump the brakes considering they lost to the Detroit Lions.
Of course, I'd agree the Vikings should be favorites here with the stronger of the two offenses, but I think the liability of Minnesota's defense could make this game a very winnable one for Chicago on the road on Monday night.
SEE ALSO: All picks and odds. Be sure to check out SportsbookReview.com's community forums and betting tools.
Picks made on 12/15/2021 at 5:11 p.m. ET.