It's Official: SBR's $20,000 MLB 10-Run Contest Segment 3 & Final Overall Standings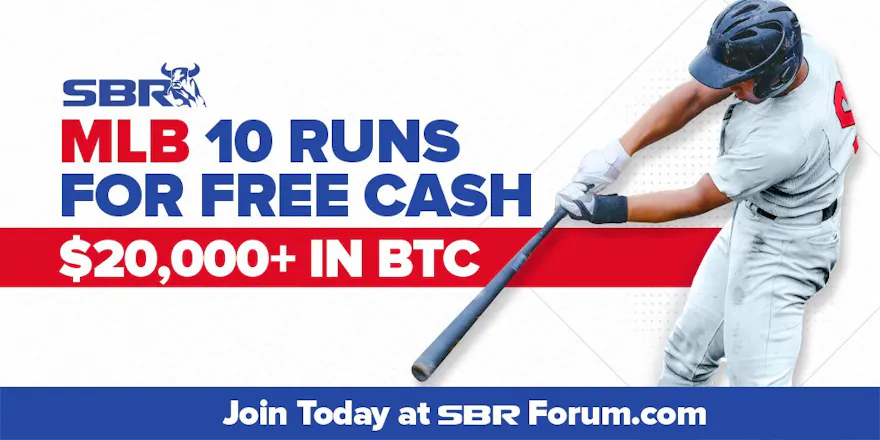 Wow, what a contest! Imagine getting an opportunity to win $100 every day throughout the Major League Baseball season and having a crack at not one, not two, but three-segment prizes, as well as the final overall prizes at a cost of absolutely nothing?! That's right, no entry fee! All reward without the risk, now that's the contest for me, and I, hope it was for you too because it is, unfortunately, officially over.
Become a VIP at SBR
Below we will acknowledge the Segment 3 winners as well as those who got their share of the $5000 awarded to the top five overall point-getters, all of whom must be registered as an SBR PRO. Speaking of which, if you haven't signed up or want to know more about the many benefits that come with being an SBR PRO then I encourage you to do so.
Just keep in mind that when you become an SBR PRO, you get 12 BetPoints just for signing into SBR every day and you will get full access to exclusive tournaments throughout the year. Oh, and you will always get your full share of the prize money in any contest or tournament you enter just like SBR's $20,000 MLB 10-Run Contest! That's right, being an SBR PRO has its advantages and if you want to get into the game then don't delay, sign up today!
SBR's $20,000 MLB 10-Run Contest Prize Breakdown
A. Daily Prizes: $100
B. Segment Prizes [end of each 3 segments]: $2,500 divided unequally to the Top 5
Segment 1 – FinishedSegment 2 - FinishedSegment 3 - Finished
C. Special Prize: $5,000 divided unequally to the Top 5 SBR Pros at the end of the season
And there you have it. SBR decided to pay out $20,000 during the baseball season to those sharps who could predict which teams would score 10 or more runs on a daily basis. The contestant with the highest total on that day would get $100 and, in the event of a tie, the tiebreaker would be predicated on the total number of hits in that game. The contestant who predicted closest to the actual total number of hits would be declared the winner. In the event there was still a tie, then the C-Note would go to the contestant who posted first as indicated by the time stamp on all of the entries.
The contest lasted from June 14th through October 3rd and it cost absolutely nothing to join. Below we will check out the winners, and if you enjoyed SBR's $20,000 MLB 10-Run Contest and want to see its return next season, then please, let us know!
https://twitter.com/SBRSportsPicks/status/1443269341043064833?s=20
Segment 3 Winners
1st: $1,250 - cankid2nd: $500 - Razorbacks13rd: $375 - CARDANOS4th: $250 - Merk Turk5th: $125 - jezhead
Final Overall Winners
1st: $2,500 - GoCougs2nd: $1,000 - mikejamm3rd: $750 - Swinging JohnsonT4th: $375 - msutterT4th: $375 - tradeout