Sportsbook Advertising Becoming An Industry Of Its Own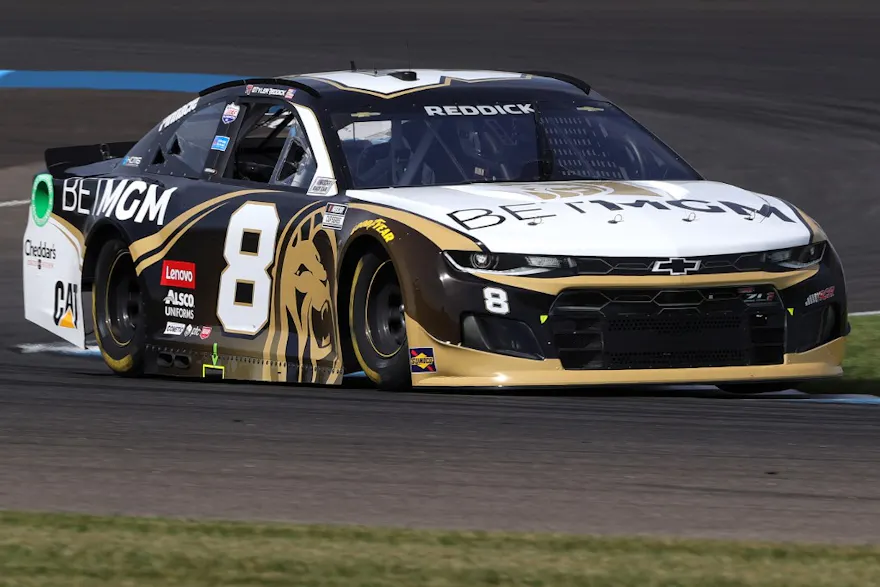 What's next in the world of sportsbook advertising?
By now, most, if not all sports fans in North America will have seen sportsbook advertising during the broadcast of their favorite game. Advertising in key locations at stadiums in participating sports betting jurisdictions has certainly become evident and sportsbook spots have become ever-present during commercial breaks on your favorite TV station or streaming service.
We may have just seen the tip of the sportsbook advertising iceberg. With new US states joining the legal sports betting family, new sportsbooks battling for market share, and with teams and leagues becoming increasingly tolerant of such advertising in relation to their brand, 2022 could give birth to a whole new lucrative business.
Looking Across the Ponds
Legal sports betting has been around in Europe and Asia for much longer than the US, which welcomed broad sports wagering in 2018. Sports betting providers across the pond have been advertising heavyweights in their markets for years.
Some of the biggest sporting events are sponsored by gambling companies. Individual teams have been displaying sports betting provider advertising on their jerseys for years. Advertising on jerseys in North America is already here, although not widely known.
North America, which now includes the Canadian markets, will hope to emulate Europe's scene. Along with the inevitable mainstreaming will come the heightened profile of legal sports betting companies through advertising initiatives on all media outlets.
Some Potential Advertising Numbers
Research firm MediaRadar has done a study on the potential advertising spend for legal sports betting providers. It looked at what was spent by these companies in the past, where they spent their advertising dollars, and the potential spend as the mainstreaming of gambling becomes more evident going forward.
The firm identified $488 million in advertising dollars for gambling companies in North America between November 2020 and November 2021. Of that, $336 million, or about 69% came from TV ads, which represents a 63% year-over-year increase. Digital ad buys made up 29% of the overall $488 million with $140 million. That's up 53% year-over-year.
It all adds up to a 60% year-over-year increase in sportsbook advertising costs. That upward trend should continue with new states and providers looking for that edge in competitive markets.
It isn't a coincidence that the biggest players on the US scene were the biggest spenders in terms of advertising dollars. DraftKings and FanDuel were the largest spenders nationwide. Caesars Entertainment and MGM Resorts were also prominent.
SEE ALSO: Recapping States to Legalize Sports Betting
Can the Advertising Goldrush Continue?
There are two schools of thought about where the advertising budgets of sportsbooks will head during the explosion and mainstreaming of legal sports betting in North America. Some are expecting a leveling off and some are expecting further increases in advertising budgets as competition in the space increases.
"We anticipate this trend will begin to level out in 2022 as gambling advertisers figure out how to avoid regulatory attention while continuing heavy investment to reach the right audiences with the right messages in the right contextual programming," Kevin Krim, CEO of EDO, a research firm that tracks sportsbook advertising said.
On the other hand, there is acknowledgment that as markets grow, so too will the battle for market share, particularly with the bigger companies operating in North American markets. Advertising will be a major front in that battle.
"With estimates that the sports betting industry will reach $11 billion by 2025, the market is certainly one to watch," Chris Beer, Trends Analyst for GWI, said. That means a host of new bettors will be flowing into the global sports wagering scene. Advertising will likely have an impact of exactly where they land.
So ...
Expect sports betting operators to keep up their campaigns of heavy advertising in the North American markets. We don't have to look very hard to see that it is already here. Operators and advertising firms are likely to get more creative. They'll also be more aggressive as they become more comfortable as an accepted business in American society.
With that should come some scrutiny as there is in Europe. Until then, the legal sports betting gold rush will continue. Advertising companies will be one of the biggest winners of not only the competition in the market but also the mainstreaming of legal gambling across the country.
SEE ALSO: All picks and odds. Be sure to check out SportsbookReview.com's community forums and betting tools.