North Carolina Introduces Mobile Sports Betting Bill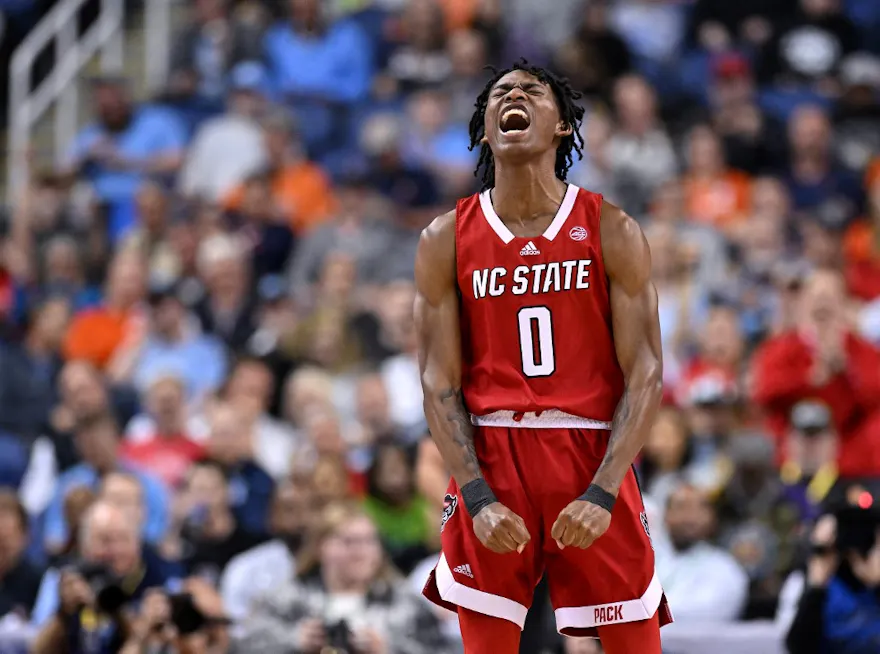 Could Jan. 1, 2024 be the launch date for online sports betting sites in the Tar Heel State?
Rep. Jason Saine, along with three other primary sponsors in the North Carolina House Of Representatives, introduced a bill last week that would facilitate just that.
North Carolina sports betting currently allows retail sports betting at three tribal casinos, but HB 347 could pave the way for as many as 12 legal mobile sportsbooks in North Carolina. Operators like FanDuel and DraftKings would pay a $1 million fee for a five-year license in addition to a 14% tax from the adjusted gross incomes.
Local tribes would be able to offer mobile sports betting as well, although the mobile apps offered by tribal operators would not count towards the 12 approved licenses. The 12 mobile operators would not be allowed to accept wagers if a bettor is on tribal land in this case.
The law would allow major venues across the state to open sports lounges where betting can take place, including: Raleigh's PNC Arena where the Carolina Hurricanes play; Charlotte Motor Speedway; Charlotte's Bank of America Stadium, home of the Carolina Panthers; and Spectrum Center, where the Charlotte Hornets play.
The lounges at these major venues would be considered "places of public accommodation" where gamblers could place bets through their online accounts. The push to legalize mobile sports betting in North Carolina obviously then has the backing of the state's pro sports teams which see a profitable opportunity through the ability to open these lounges within a half-mile of their facilities.
The North Carolina State Lottery Commission would be in charge of awarding licenses and regulating the industry. The bill has been assigned to the Commerce, Finance, Judiciary 1 and Rules committees. North Carolina's crossover deadline is May 4, giving the House nearly two months to move the bill into the Senate.
Proposed impact of NC mobile sports betting
Rep. Saine said that conservative estimates suggest the state would generate at least $50 million per year in revenue from mobile sports betting in North Carolina. The potential market could look roughly similar to the state's northern neighbor in Virginia sports betting, which collected $49.9 million in 2022 with its 15% tax on gross revenue.
The tax revenue from mobile sports betting in North Carolina would be distributed to several entities around the state, including $2 million to the state Department of Health and Human Services for gambling addiction education and treatment programs.
The legislation also includes $1 million for the state Division of Parks and Recreation to award $10,000 grants per county for youth sports equipment and facility improvements, as well as $1 million for the North Carolina Outdoor Heritage Advisory Council for grants to help teams travel for competitions and to attract sporting events and tournaments.
A new fund to attract major sporting events to the state would receive 30% of the remaining tax revenue, and 60% would go to the state's general fund. Low-funded athletic departments at seven state universities would each receive $300,000 annually. Elizabeth City State, Fayetteville State, North Carolina A&T, North Carolina Central, UNC-Asheville, UNC-Pembroke, and Winston-Salem State are all included in this portion of the bill.
The path ahead for NC mobile sports betting
The introduction of HB 347 comes after previous bills failed to make mobile sports betting in North Carolina a reality. The bill is similar to a 2022 effort that failed in the House by just one vote, but there's optimism among sports betting stakeholders that this year could be different.
As of now, betting on college sports - including the state's universities like UNC-Chapel Hill and Duke - is currently a piece of this year's legislation, but that was a point of contention in the past. The ability of gamblers to fund their accounts by using a credit card is also a sticking point for some critics. However, there is no doubt an appetite exists among the state's residents for access to a legal, regulated market.
Data from GeoComply - a geolocation security and compliance company for the sports betting industry - identified 1.75 million transactions from North Carolinans accessing legal mobile sportsbooks in other states during the 2022 NFL season spanning Sept. 8 through Feb. 12.
This data doesn't even account for the bettors who used illegal platforms to place mobile wagers during the season either. Gov. Roy Cooper has indicated repeatedly that he would sign a North Carolina mobile sports betting bill into law. If HB 347 managed to get that far, the odds seem to be in favor of this finally being the year online sports betting in North Carolina becomes a reality. We'll just have to wait and see.