North Carolina Gov. Roy Cooper Signs Sports Betting Bill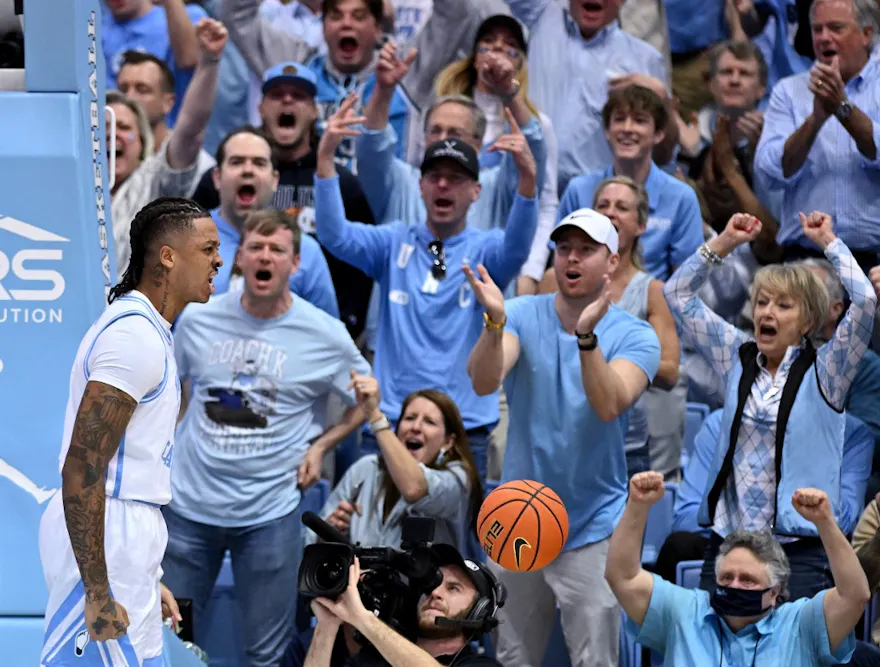 After years of talk about expanding North Carolina sports betting past three retail-only tribal-owned gambling outlets, the Tar Heel State has finally cleared the last hurdle that will allow a more expansive and lucrative mobile sports betting platform to launch in their state.
On Wednesday, Gov. Roy Cooper put his name on a piece of legislation that will allow for the best sports betting apps in the country to battle for market share in what is expected to be a solid sports betting market. Legal mobile sports betting is now on track to go live in January 2024, just in time to take advantage of the NFL playoffs, the Super Bowl, and a March Madness tournament that should be a massive draw in the North Carolina market.
A statement released by Governor Cooper's office read: "The governor believes that North Carolina taxpayers should benefit from sports wagering, which is already occurring, and this legislation provides a way for that to happen within the bounds of the law."
How we got here
Retail sports betting in North Carolina has been taking place in three state casinos since 2020, with the promise to re-evaluate a mobile wing that would significantly increase handles, revenues, and ultimately tax contributions from an industry that was already taking place.
"Let's face it, sports wagering is already happening in our state," Cooper said recently. "The legislation will allow for regulations and safeguards on betting. It will also open channels for more funding to help people with gambling problems."
There have been efforts in the past to legalize a mobile sports betting wing, but all failed. A 2021-2022 legislative proposal failed to advance by just one vote. Other efforts have also stalled, until the latest attempt, HB 347, which started in March, passed the House by a 64-45 vote, was sent to the Senate, and after some changes, passed 37-11 last week.
All that was left was for the Governor to sign the North Carolina mobile sports betting bill into law, and that is what happened on Wednesday.
What does it all mean?
Mobile sports betting, under the law, is mandated to launch within 12 months. But it is expected that citizens in the state will be able to place a mobile sports bet at the best sportsbooks before that. January is the target date.
"Everybody wants to see it by the first of the year if at all possible," Cooper said after signing the bill into law. "But the 12-month period exists to make sure everything is set up properly."
The North Carolina Education Lottery Commission will regulate the new North Carolina mobile sports betting platform. There will be up to 12 sportsbooks licensed under the law and each will be charged a $1 million licensing fee that will last five years.
The bill allows North Carolina's eight professional sporting venues to partner with a sportsbook to provide in-person wagering services. The tax rate, which the House proposed to be 14%, has been bumped to 18% after consideration and debate by the North Carolina State Senate.
Expectations
North Carolina ranks as America's ninth most populous states and has pro teams in three of North America's four major sports. The Tar Heel State is also home to some of the country's most popular auto racing tracks. Betting activity at sports betting sites is expected to be brisk.
The expectation for North Carolina's legal sports betting industry is a $6.8 billion yearly handle by year-two of legalization. Michigan, a similarly-sized state, produced $4.5 billion in online wagers in 2022 and Virginia, which is also comparable in size to the Tar Heel State, saw $4.9 billion in online wagers last year.
As far as tax contributions that are expected from the North Carolina legal sports betting scene, analysts expect up to $100.7 million in annual taxes paid to the state by Year 5.
"Additional work needs to be done to make sure the NC Lottery Commission has what it needs to set up and regulate this industry," according to Gov. Cooper.
Application and licensing processes will follow but the state has given itself more than six months to accomplish those tasks.