New Jersey Experiences Predictable May Sports Betting Slide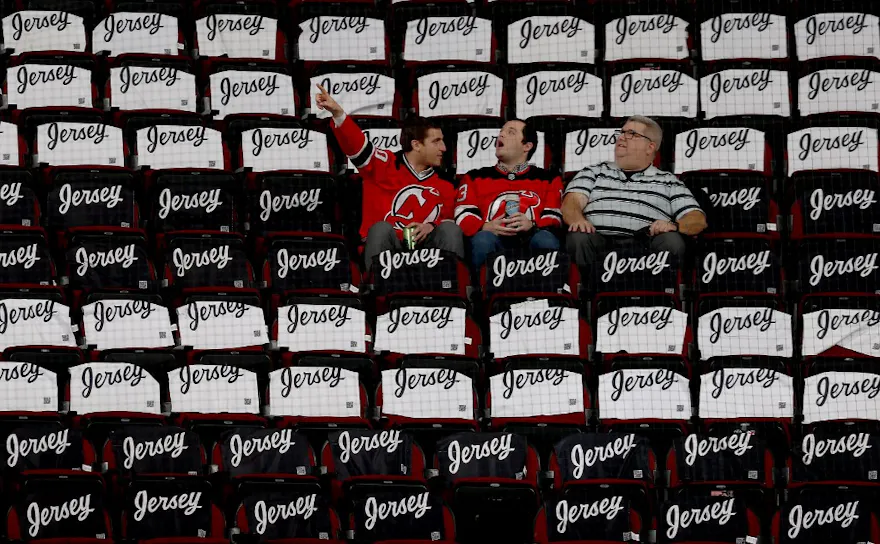 It is that time of year that competing U.S. sportsbooks and the jurisdictions they represent start to come to the realization that a summer sports betting slump is on the horizon. We have already seen it in New York, the most successful legal sports betting state, and Indiana... and now the second-biggest U.S. legal sports betting market, New Jersey has reported its own month-over-month wagering activity dip.
The New Jersey Division of Gaming Enforcement released their sports betting figures from May last Thursday. They revealed a double-digit month-over-month percentage slide for sportsbooks operating in the Garden State. May's New Jersey betting output was the lowest since August when the industry traditionally bottoms out across the country.
While such a slump could have taken on some added concern this year thanks to the emergence of New York's legal mobile sports betting rise, a closer look shows that New Jersey's scene has never been more popular and that the overall numbers in 2022 have easily eclipsed those of 2021.
Let's take a deeper dive into the New Jersey Division of Gaming Enforcement May findings.
May's Slide
The lack of any huge sports betting event during the month of May, and perhaps the emergence of the neighboring New York mobile sports betting scene truly impacted New Jersey's legal sports wagering handle.
The downturn fits with what we have seen in other U.S. jurisdictions that have reported their May numbers and marks the beginning of what is likely to be a few tough months for the Garden State sportsbooks, at least until September and the start of the NFL season.
New Jersey sportsbooks took in $766.4 million in May, which is easily the second-best total in the nation, but an eye-opening 17.3% drop, or about $160 million from the $926.9 million from April. The Garden State books made over $11 million more in May than they did in April, thanks to an 8% hold, which is also an increase from the month before. Sportsbooks in the state made $61,594,016 in May, compared to the $50,345,808 they made in April. The $61.6 million also represents a year-over-year increase of 16% from May 2021.
Year-over-year, the May handle dropped 5.8% or about $48 million from May 2021's $814 million handle.
New Jersey's Sportsbook Performance
As usual, the Meadowlands Racetrack sportsbooks that consist of FanDuel Sportsbook, PointsBet, and Superbook continue to dominate New Jersey's overall handle, more than tripling the next group and accounting for 58% of the market share. The Meadowlands partnership produced $422,668,527 in bets in May, with $35,530,451 in revenues.
Resorts Digital, which consists of DraftKings Sportsbook and FOXBet finished second in the New Jersey market with a $138,826,476 total handle and $11,084,715 (an 18% share), Borgata which has BetMGM, and Borgata took in $105,700,077 with $6,446,540 in profits and the Freehold partnership consisting of Barstool Sportsbook, PlayUp and betParx was fourth with $31,121,070 in bets.
Monmouth Park, which has PlaySugarHouse, Caesars Sportsbook, and theScore Bet under its umbrella was fifth, Hard Rock Atlantic City (Hard Rock/bet365/Unibet) sixth, Tropicana Atlantic City, which is partnered with Caesars was seventh and Bally's Atlantic City was eighth.
Golden Nugget Atlantic City, Caesars Atlantic City (Caesars/WynnBET), Ocean Casino (Tipico/Caesars), and Harrah's Atlantic City rounded out the top 12.
Check out the latest comprehensive and most trusted sportsbook reviews by SBR here.
The New York Effect?
There were legitimate fears that the emergence of New York would seriously impact the New Jersey legal sports betting scene. Prior to New York's mobile sports betting launch, evidence suggested that 25% of the Garden State sports betting handles came from New York bettors. But the stats out of New Jersey since January suggest otherwise.
Sure, New York has taken the world by storm and has New York bettors utilizing their own state's providers, but since January, there hasn't been a substantial and noticeable drop-off in the year-to-date handle that has accompanied New York's rise. So far in 2022, New Jersey sportsbooks have taken in just north of $5.1 billion — more than $1 billion more than the same period in 2021.
It speaks to just how strong the New Jersey legal sports betting scene is, and how much the market has grown. New Jersey in April showed a 25% year-over-year handle increase. In May, the handle dropped about $50 million from the figures seen in May 2021.
Mobile vs. Retail
New Jersey's mobile sports betting platform is still far outpacing the retail side. But there were signs in May of casino action picking up as we head into the summer months. Perhaps it is the return of tourism or perhaps it is the "official end" of COVID fears.
Online operators were still responsible for $708.4 million of the $766.4 million overall handle but retail seems to be making a comeback.
So far in 2022, New Jersey's retail sportsbooks have seen a 21% increase in overall action. To date, $425 million in bets has been reported at the Garden State's retail sports betting locations, about $75 million more than in 2021 for the first five months of the year.
What Now With NBA Over?
The lean times have started for sportsbooks not only in New Jersey but across the U.S. The NBA playoffs kept the Garden State sportsbooks afloat in May but ended halfway through June. Basketball contributed $2.2 billion toward New Jersey sportsbooks between January and May (more than $1 billion more than any other sport) — by far the biggest contributor in 2022.
The NHL is an O.K. sports betting draw, and MLB has been averaging about $187 million per month, which comes is about one-third of what basketball contributed.
What To Expect Going Forward
The summer sports betting slump has begun in New Jersey… and it is only going to get worse before September and the start of the NFL season. Then, New Jersey sportsbooks will hit the $1 billion/month handle mark again, but it will have to endure some lean times between now and then.
New Jersey may flirt with falling out of the top two on the list of bet-friendly states this summer, but analysts shouldn't be afraid of the state losing its status as the second most successful sports betting destination in the country.
For now, it appears as though the Garden State has withstood the obvious challenge from New York's mobile sports betting scene. But the real tell will come in September when the broader industry rights the sports betting ship.
SBR will be all over the story when it does indeed materialize.
Make sure to keep an eye on our live odds page throughout the week to get the best lines possible and connect with others in the SBR community on our popular sports betting forum.