Minnesota Emerging as Potential Legal Sports Betting State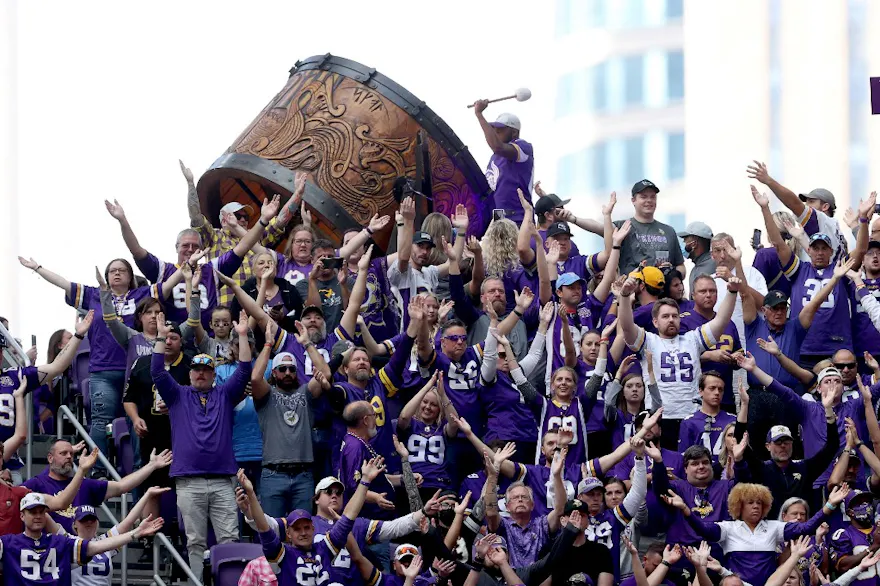 After a long road and patience as neighboring states move forward, the push for legal sports betting in Minnesota could finally be gaining some momentum.
The legal sports betting news out of Minnesota has been mostly negative over the last few years. However, there's momentum lately as the state goes from a "probably not" to a "perhaps" stance on the potential of adding a legal sports betting platform.
A new bill that would legalize sports betting in Minnesota has been promised for the next session of the state legislature. State Rep. Zack Stephenson, the chair of the chamber's commerce committee that has oversight over state gaming operations, has vowed to bring the subject up again. That will give the possibility of legal sports betting new life in the Gopher State.
"Minnesotans should be able to engage in safe and legal sports betting right here in Minnesota," Stephenson said. "Legalizing of sports betting will be the most significant change in Minnesota's gaming laws in many years."
Keeping Up
Minnesota lawmakers have experienced a tough time getting any traction for a proposed legal sports betting bill. State legislators have been forced to watch the surrounding states not only welcome but thrive in the sports betting space. Iowa, North Dakota, South Dakota, and Wisconsin have all established a form of legal sports betting.
Overall, 32 states have put together a platform, and most involved in the Minnesota discussion feel it's time to get in on the action.
Sports betting has been good for citizens across the U.S. hoping to enhance their sports viewing experience, and it's been a boon for needy state and local coffers that benefit from tax dollars flowing in off the platform.
Republican Sen. Roger Chamberlain has been a vocal supporter of legalizing sports betting in Minnesota.
"You work hard for your money, and if you want to place a little money in support of your favorite team, you shouldn't have to drive to Iowa or use an international gambling app to do it," he said recently.
Bipartisan Support
Politics has definitely gotten in the way of sports betting legalization in Minnesota. Generally, it can be hard to get Democrats and Republicans to agree on the day of the week.
But there's bipartisan support for legal sports betting. That includes Republicans who have traditionally been wary of the social impacts of gambling in the state, and Democrats who feel that closer ties to the state's tribes are essential before even discussing legalization.
With support from both sides, it may be time to act.
New Support From the State's Tribes?
Just like in many jurisdictions, Minnesota's tribes have significant input into what goes on with the state's gambling industry. The Minnesota Indian Gaming Association has opposed previous sports betting bills, but the indication lately is they may be ready to move toward some sort of resolution.
"The tribal governments making up MIGA have been examining the various ways sports betting has been implemented across the country and its impacts on tribal communities," said Andy Platto, the association's executive director. "As gaming experts, tribes stand ready to share this expertise with lawmakers considering the future of sports betting in Minnesota."
Not a Whole Lot of Details
We only know about Minnesota's renewed momentum toward legalized sports betting. What a proposed platform looks like is still very much up in the air, along with a timeline. But with sports betting operators on board, lawmakers from both parties advocating for sports betting in their state, and some apparent movement from the state's tribes, there's a sense something could actually get done in Minnesota.
"Minnesota shouldn't be an island, one of an ever-shrinking number of states that doesn't allow sports betting," Stephenson said during a recent press conference. "It should be legal."