Massachusetts Legal Sports Betting Regulators fine BetMGM, PENN, and Wynn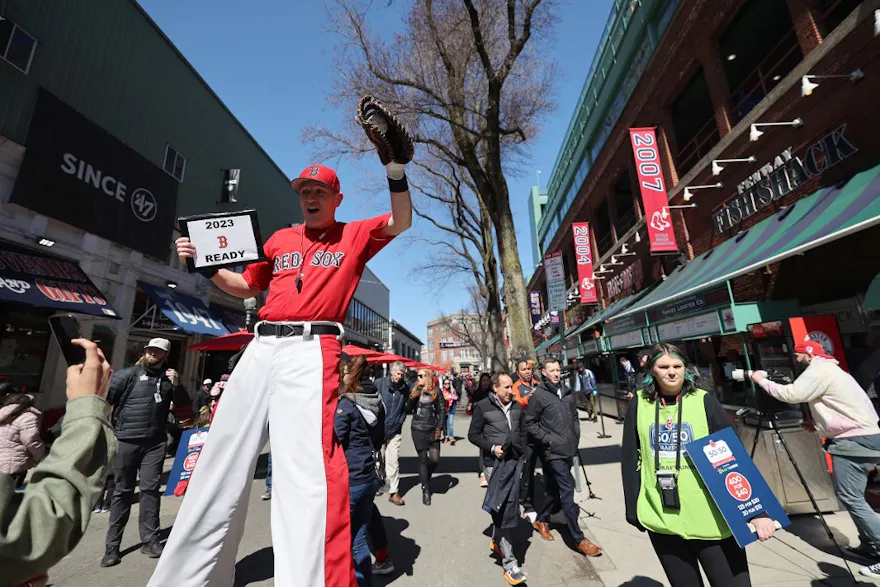 Massachusetts sports betting regulators have been busy scrutinizing the practices of its legal sports betting providers and on Tuesday levied a total of $50,000 in fines to three of its retail best sportsbooks.
MGM, PENN, and Wynn were all found to have violated rules surrounding legal sports betting in the state, specifically bets on in-state college teams. MGM Springfield (BetMGM), Plainridge Park (Barstool Sportsbook) and Encore Boston Harbor (WynnBET) all took illegal bets on college sports during the month of February, according to the Massachusetts Gaming Commission (MGC).
Rules in the Bay State require sportsbooks to only allow for bets on in-state college teams only if the programs are involved in tournament play with four or more competing teams. March Madness and the NIT Tournaments are examples of such wagering events. Any other event would constitute an unapproved market.
While not the most nefarious examples of transgressions by Massachusetts sportsbooks, the state's regulators did find that the three in-person sports betting facilities did violate laws and acted with moderate penalties.
"The purpose of the fine is two-fold, serving both as a consequence for violating statute, regulation, and the Massachusetts Sports Wagering Catalog and as a deterrent from letting the same or similar violations occur again," according to the commission.
$20,000 fine for MGM Springfield
MGM Springfield was fined $20,000 by Massachusetts gaming regulators for accepting bets on Harvard vs. Yale and Harvard vs. Brown during its first full week of operation. Neither game was part of a tournament, and one of the teams, Harvard, is a Massachusetts-based team.
MGM Springfield "mistakenly" listed Harvard as a Connecticut school, allowing for bets to be taken on those games. The school is indeed located in Massachusetts, so that makes Harvard's games an unapproved market, and therefore not allowed under the regulations.
28 bets were found to have been made on the two games in question, with a total of $1,200 wagered - all through kiosks at the MGM Springfield. Only a BetMGM audit after revelations of other properties taking such prohibited bets revealed the issues with their own retail casino.
$20,000 for PENN's Plainridge Park
Plainridge Park, home of a PENN National Sportsbook, and its online betting site Barstool Sportsbook also received a $20,000 fine for taking illegal bets on college sports during its first week of operation in Massachusetts.
Like the MGM issue, the Massachusetts college team that was bet on, North Andover's Merrimack College, was listed as an out-of-state program, not one that resided in the Bay State. Merrimack College was somehow listed as a Florida-based school.
Betting on Merrimack College basketball was open for seven hours and produced 33 wagers for a total of $6,800. It took 17 hours for the sportsbook and its software provider Kambi to acknowledge the mistake. In total, 29 of the wagers were placed at betting kiosks and the other four were made at the counter of Plainridge Park Casino.
The location error of the school in question never should have happened, according to regulators, and the employees at the counter where four retail bets were placed should have recognized the error. It was enough for regulators to levy the $20,000 fine.
$10,000 fine for Wynn's Encore Boston Harbor
Encore Boston Harbor was fined $10,000 for just one bet during their first week of operation in February. That bet was taken on in-state school Boston College and its women's basketball program.
The Boston College bet was part of one five-leg parlay worth $70. The betting window for that game was open for about five hours, with just one bet charged under the fine. Of note, Encore Boston Harbor is waiting for the results of another hearing on Boston College's women's basketball program that could see more fines and more scrutiny for the Massachusetts retail sports betting provider.
The rationale for the sportsbook was a rushed betting menu around the time they were slated to launch on Jan. 31. There was also a lack of communication cited between Encore Boston Harbor and their software provider GAN.
That communication issue was evident during a hearing before the Commission and has since been cleaned up.
Fines on the way for DraftKings?
There was a hearing on Monday in Massachusetts surrounding DraftKings, and their allowing of bets on UTR (Universal Tennis Rating), which is a prohibited market in the Bay State.
DraftKings self-reported the transgressions, and the book is allowed to take action on UTR in other U.S. markets they have a presence. The bets came between March 11-22 with a reported 864 wagers totaling $7,867 having been placed on events in Barcelona, Newport Beach, Calif., and Argentina.
The scope of the DraftKings issues is much larger than the three retail betting snafus that have been identified and addressed by the Massachusetts Gaming Commission. Expectations are for DraftKings to receive a stiff penalty and for Massachusetts sports betting apps, along with the state's retail providers, to take the commission seriously.
After all, Massachusetts legal sports betting regulators have proven that the microscope they wield is large and effective.
Check out our Massachusetts sportsbook promos, BetMGM bonus codes, WynnBET promo codes and DraftKings promo codes.