Kentucky Regulators Expand Sports Betting Menu Ahead of Mobile Launch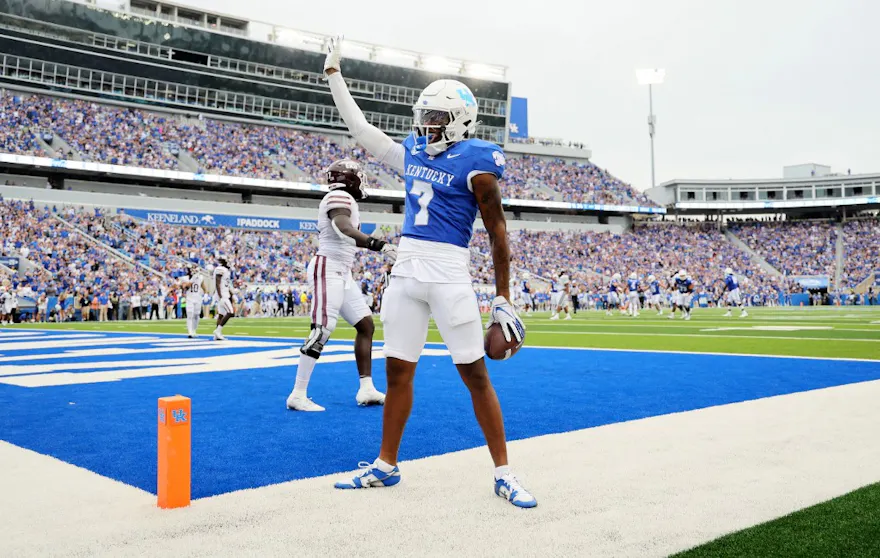 There is just one week to go before legal mobile sports betting goes live in Kentucky. By all accounts, a retail sports betting platform that launched Sept. 7 has been a success. But the numbers generated so far will pale in comparison to when the best Kentucky sports betting apps are operational, starting Sept. 28.
The Kentucky Sports Wagering Advisory Council has been a busy group, finalizing the list of sports betting providers that will be part of the legal sports betting scene. So far, it's approved just eight of a possible 27 licenses that have been made available through partnerships with the state's horse racing tracks.
At a meeting on Sept. 21, the council also added a few sports to an already impressive menu. Those sports will have to wait for final approval by the Kentucky Horse Racing Commission (KHRC), but it is expected they will easily pass the vetting process.
The new sports
Although nothing is final yet, it's expected that the launch of the best sports betting apps in Kentucky will feature a few new sports on the menu. The additions would largely fall in line with other states that offer both retail and mobile sports betting.
The new sports include:
Formula 1 racing
National Rugby League of Australia and New Zealand
Professional Fighters League (PFL) and Bellator mixed martial arts
UTR Pro Tennis Tour
Curiously, horse racing and dog racing - which are a huge part of the makeup of the Kentucky legal sports betting scene - are not yet a part of the mobile Kentucky sports betting menu.
The Advisory Council made no mention of those sports on Thursday, but one would have to think that horse racing and dog racing are on its radar.
Those new sports join ...
The list of sports that Kentucky retail sports betting providers offer is respectable and comparable to other states within the broader U.S. legal sports betting industry. The new additions are logical, and act to make the menu even more complete.
The additions join:
NFL
MLB
NHL
NBA
WNBA
NCAA baseball, softball, basketball, football, and hockey
XFL, USFL, CFL
LIV Golf
eSports
Japan Nippon Professional Baseball
FIBA-sanctioned basketball events
Cycling
Boxing
Motorsports
Netball (ANZ Premiership and Super Netball)
Sailing (Americas Cup)
X Games
Winter and Summer Olympics
Major League Eating-sanctioned events
Nathan's Famous Hot Dog Eating Contest
Approved new sports could be a sign of things to come as Kentucky regulators build their menus and attempt to get on par with other competing U.S. states. The commission signaled a gradual approach to its sports betting menu, with the most common and popular sports taking precedence.
For now, non-sporting events such as awards shows will remain off of the Kentucky sports betting menus. It is conceivable that the omission of those events will be re-evaluated in the future.
For now ...
Kentucky residents will remain reliant on their retail, brick-and-mortar legal sports betting outlets, for now. But anyone 18 years of age or older (except for hopeful Caesars users who will need to be 21 or older as in other U.S. jurisdictions) will be able to pre-register for one of the eight providers that have already been approved and take advantage of the many Kentucky sportsbook promos.
The approved providers include:
Circa Kentucky
PENN Sports Interactive (ESPN BET)
Fanatics Sportsbook
All are offering handsome pre-registration bonuses as an incentive to get in on their betting action and prepare to get the ground running before Day 1 of legal mobile sports betting in the state, Sept. 28.