Handle Up, Win Rate Down in Maryland During August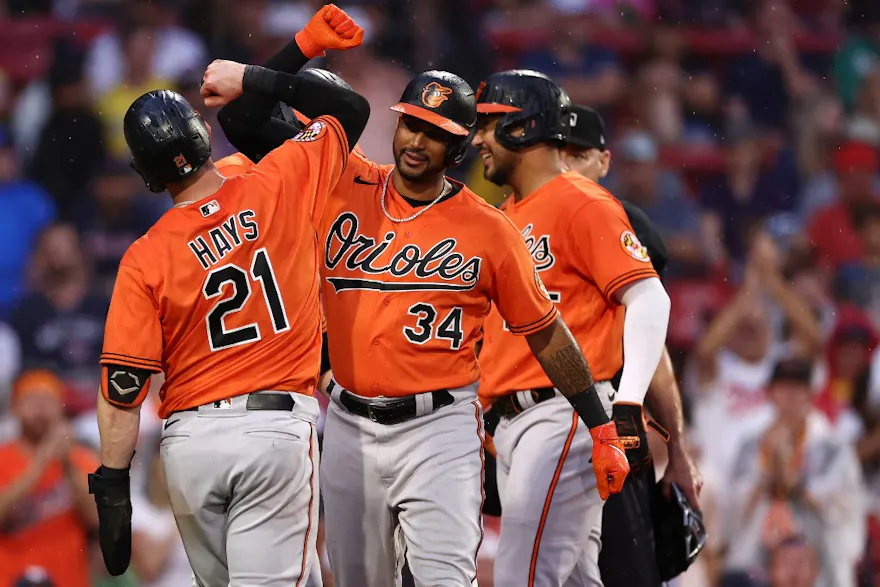 The blossoming Maryland sports betting scene was graced with some good news and some bad news with the state's August revenue report, which included an update on online betting sites.
August usually represents the yearly bottoming out for sportsbooks across America, and even the best sports betting apps. But participating sports betting jurisdictions have actually reported a slight increase in betting activity during 2023.
Overall, 12 Maryland sports betting apps and 12 retail providers experienced a rare late-summer increase in sports betting action in August. But revenues dipped because of the worst hold rate this year for the state's sportsbooks.
Still, with August's month-over-month sports betting increases, optimism for the legal scene in Maryland is certainly high for September. Maryland bettors were able to place a mobile wager during Week 1 of the NFL season for the first time, prompting tremendous interest in just how the state's industry reacts to the start of the bread-and-butter pigskin season kickoff.
Handle up 6% month-over-month
The Maryland Lottery and Gaming August revenue report identified a total August sports betting handle of $263.7 million. While far off the record $497,121,656 handle from December 2022, it's a 6% improvement from the $247.4 million in July.
Maryland's mobile betting sites only went live in November, so there are no year-over-year handle comparisons to draw from.
Maryland sports betting apps made up 95% of the state's overall August handle.
Check out our Maryland sportsbook promos

Revenues slide
Gross gaming revenues for the Maryland legal sports betting scene came in at $24.9 million in August. That represents a 12% decline from the $28.1 million reported in July. Just like the overall handle, a year-over-year comparison is not applicable as the more all-encompassing mobile platform wasn't available in July and August 2022.
The reason for the revenue decline is a drop in win rate for Maryland's best sportsbooks. August was the first of the 10 months of mobile sports betting legalization that the hold for Maryland providers slipped under 10%. August also snapped a streak of 13 straight months of double-digit holds.
August's hold rate came in at 9.4%, down from 11.4% in July. The previous low since Maryland welcomed mobile sports betting sites was 10.6%, which came in June.
Thanks to Maryland's 15% tax rate, $2.6 million was collected from the Old Line State's sportsbooks for the Blueprint for Maryland Future Fund. That's down from $3.3 million in July.
FanDuel comes out on top
The battle for Maryland's top performing sportsbook was once again came down to two.
FanDuel Maryland came out on top with a $104.2 million handle in August and $12.6 million in revenue. DraftKings Maryland was second with $92 million in August bets and $7 million in revenue.
BetMGM Maryland finished August in a familiar third with $20.2 million in bets, with Caesars Maryland in fourth with a $14.1 million handle last month.
Baseball a loser for Maryland sportsbooks
Baseball betting is back in Maryland, but the success of the Baltimore Orioles isn't translating to success for the state's sportsbooks.
$74.4 million was bet on baseball in Maryland during August, but the hold rate for baseball bets came in at just 2.7%. Revenue from the most bet on sports in Maryland during August was just $2 million.
$14.2 million was placed on football futures in Maryland during August, while parlays also contributed to the state's overall handle.