Gaming Providers Continue Their Push to Legalize Sports Betting in California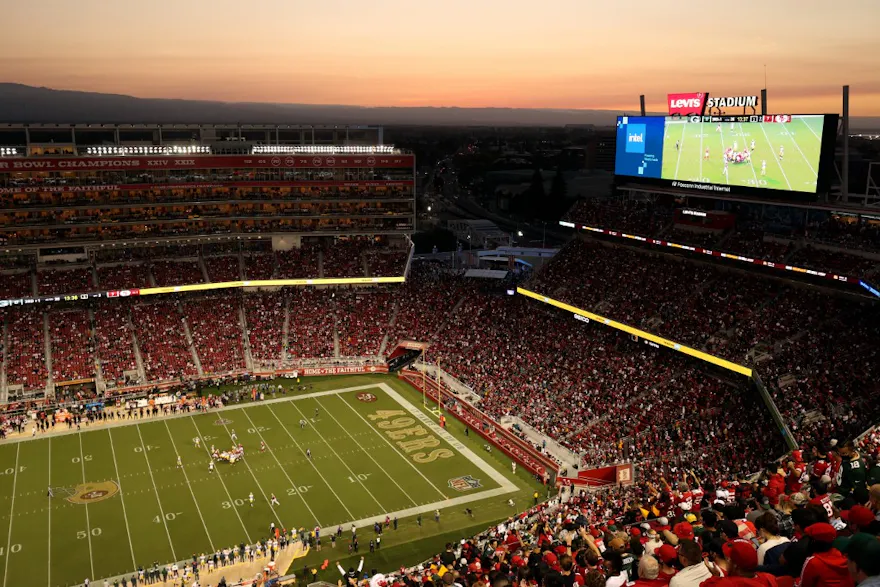 The biggest fish in the US legal sports betting industry, California, now officially has three proposals on the table to bring a legalized platform to their state. A group led by some of the nation's top legal sports betting providers has officially jumped into the mix with the news that the state attorney general's office is preparing a petition on their behalf for the Secretary of State.
Once prepared, those backing the "Californians for Solutions to Homelessness and Mental Health Support" will seek to get their plan on the 2022 Election ballot to compete with a Tribal initiative and one put forth by the state's cardrooms plan in conjunction with a few local municipal governments. The newest sportsbook initiative looks to reel in tribal influencers to support a plan that appears to benefit their interests going forward.
What's at Stake
There is no secret as to how huge the inclusion of California would be to the broad US scene. Analysts with BetMGM called California "one of the most important betting markets in the world." Managing director for Eilers and Krejcik Gaming Chris Grove has said that "California is easily the largest prize in the U.S. sports betting market."
California is home to 15 professional teams representing four major sports leagues and has America's largest population of 40 million people. It would immediately be triple the size of the current-largest market in the US scene.
As for the financial implications, Eilers & Krejcik, a research firm that has advised state lawmakers on the issue has said that the California market could generate $200 million in annual revenue from taxes and licensing fees - $500 million upon maturity of the platform.
The "Seven"
Bally's, BetMGM, Fanatics Betting & Gaming, Penn National/Barstool Sportsbook, Wynn, and the two DFS giants have teamed up to provide California with their third legalization plan for sports betting.
The "Californians for Solutions to Homelessness and Mental Health Support" is cleverly worded so as to not be confused with the other proposals that will go before voters. It leaves out "betting" and forces the focus onto a high-profile issue plaguing Californians and will be a hot-button issue on the 2022 ballot.
Last week, the group published their findings of a study that revealed 62 percent of likely voters would support the creation of a fund to offer permanent shelters for the unhoused and increase services for those struggling with mental health and addiction issues.
"Permanent solutions require a permanent funding source. The California Solutions to Homelessness and Mental Health Support Act will raise hundreds of millions of dollars annually to fight homelessness and expand mental health support in California by allowing regulated entities to offer safe, responsible sports betting online," Dana Williamson, a veteran political strategist who advised former Gov. Jerry Brown said. 85% of total revenue is to be dedicated to homelessness and mental health efforts under the proposal.
Wooing Tribal Leaders
The "Californians for Solutions to Homelessness and Mental Health Support" proposal aims to be a compliment to a ballot measure California tribal leaders submitted earlier this year. Their plan would tie any mobile platform to the state's tribes.
"Any online sports betting operator seeking to participate in the California marketplace must do so by partnering with a California tribe," Campaign Manager Dana Williamson told Politico. "A portion of the measure's revenue is dedicated to uplifting Tribal communities."
The "Sevens" plan would build on the tribe's retail-only sports betting proposal earlier this year and lead to a whole lot more profits going forward. Under their plan, online sports betting licenses would be available for $100 million. Tribal gaming entities could also receive online licenses for $10 million, but they would not be able to partner with a commercial skin. In other words, the mobile app would have to be under either the tribe's name or its casino.
Optimistic?
The betting provider proposal hasn't even gotten the 1 million signatures necessary to appear on the 2022 ballot just yet but is easily expected to do so. Once on the ballot, the Californians for Solutions to Homelessness and Mental Health Support could appeal to a broad swath of the electorate and could reasonably be the winning initiative in November 2022.
The inclusion of a more lucrative mobile arm of the overall platform, the proposed, mandated relationship with tribal entities, and the overall backing of the entities with deep pockets should give the betting provider proposal a leg up in 2022.
It looks as though legal sports betting will be coming to California, likely in 2023. What the platform looks like is still very much up in the air. But voters will have a lot of choice in their attempt to shape what it looks like.