Flutter, Fox to Begin Shutting Down FOX Bet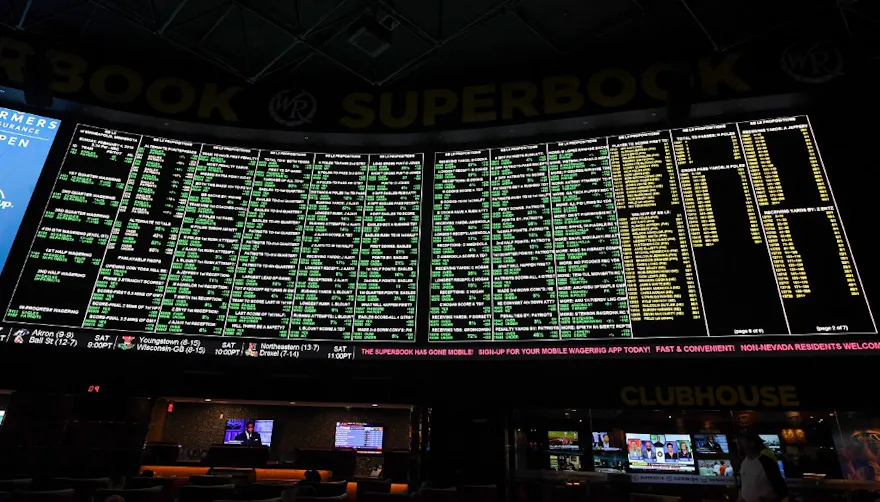 Dublin-based Flutter Entertainment PLC, the world's largest online betting company and Fox Corp., one of America's major media empires formed what looked like a slam-dunk partnership back in 2019 to launch FOX Bet.
Four years later, both companies have admitted failure and have announced that they are pulling the plug on the sports betting brand. Between now and the end of August, FOX Bet entities will be shuttered in what the companies call a "wind down" of operations in the bustling American market.
An "X" post (formerly Twitter) read: "We regret to inform you that as of July 31, 2023, FOX Bet is no longer accepting bets."
FOX Bet has been offering its services in some of the most successful legal sports betting jurisdictions in the country since launch in 2019, including Colorado sports betting, New Jersey sports betting, Michigan sports betting, and Pennsylvania sports betting. Having just four states with the FOX Bet brand was certainly a disappointment.
It's a rather stunning development for Flutter, which also owns the most successful legal sports betting platform on American soil, FanDuel.
Inability to gain traction
There has been no shortage of stories about the successes of the legal sports betting industry in America since 2018 and the Supreme Court's overturning of their blanket ban on sports betting. Their decision created a veritable wagering gold rush in America for companies hoping to cash in on what has been and will continue to be a multi-billion dollar industry.
At the end of the day, FanDuel and DraftKings continue to be the go-to names for American sports bettors. Many of the other best sports betting apps have faced an uphill climb in wrestling some of that market share away.
$864.1 million in nationwide gross gaming revenues was reported by the American Gaming Association in May alone. Unfortunately for FOX Bet, they have been unable to gain a respectable chunk of that market share.
FOX Bet losses for Flutter
Flutter has been a hugely successful legal sports betting platform in the incredible U.S. legal sports betting market. The company reported $3.3 billion in revenues last year alone.
But FOX Bet was responsible for less than 3% of the overall company profits in 2022, and FOX Bet, along with another Flutter platform, PokerStars accounted for $91 million in losses last year. Flutter lost a total of $313 million in 2022.
According to JMP Securities, FOX Bet has gained a paltry 0.2% total market share in the jurisdictions they have a presence in. FanDuel, by contrast, has been able to capture and maintain a stunning 50% or so market share in the U.S. for Flutter Entertainment.
As Flutter chief Peter Jackson said in March, the shuttering of FOX Bet and its financial losses will make "between half and two-thirds of that go away."
Closures expose deeper problems?
The best sportsbooks and their alignments with media companies were once seen as the future of the legal sports betting industry in North America. But things haven't quite worked out as expected.
FOX Bet is just the latest failure in sportsbook/media company relationships. PointsBet, just last month, was forced to sell their U.S. assets to Fanatics, despite what was deemed a "transformative deal" with NBCUniversal back in 2020. PointsBet has been considered a top-tier sports betting destination prior to their sale, but NBCUniversal failed to provide the necessary bump in market share and ultimate revenues.
DraftKings has attempted to form a relationship with ESPN in which the sports media giant would license their sports betting brand. That deal fell apart quickly and provided further proof that such tie-ups may not work on American soil.
Other media/sportsbook relationships such as Fubo Sportsbook and Maxim Bet have also failed to provide any traction for their sports betting brands.
What's next for FOX Bet customers?
FOX Bet will gradually phase out their sports betting product in the U.S. with the end of August earmarked as the official end of the wagering brand in the U.S.
Flutter will maintain the FOX Bet customer database. FOX Media company will retain the FOX Bet branding, which includes the popular FOX Bet Super 6 wing. It remains unclear just what the new FOX Bet Super 6 brand will look like when it relaunches, minus Flutter, later this summer.
According to the company, "PokerStars and PokerStars Casino businesses are not affected."
FOX will also keep an important option to acquire 18.6% of FanDuel under the agreement signed back in 2019.