Fanatics Sportsbook Rolling Along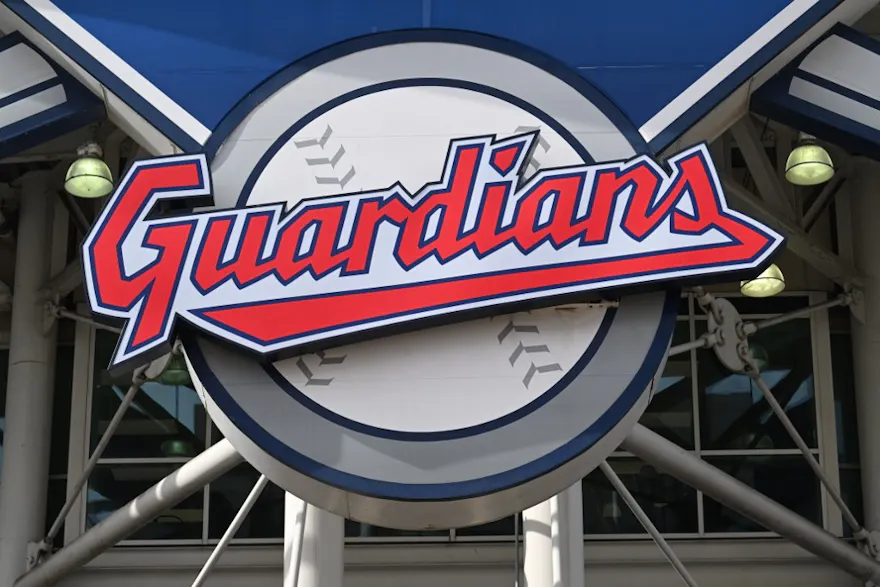 The ink has barely dried on the $250-million agreement for Fanatics Sportsbook to acquire the assets of PointsBet USA, and the sports apparel brand-turned-sportsbook is already making aggressive moves to get its name out there and among the best sportsbooks in the competitive U.S. market.
Just last week, Fanatics Sportsbook wrapped up its beta testing phase in four states: Ohio, Maryland, Massachusetts, and Tennessee, and officially made the company's anticipated sports betting product available to all bettors in those jurisdictions.
This week, Fanatics has announced the opening of a retail sportsbook in yet another professional sports venue and gained approval to eventually launch in one of America's most reliable sports betting states. The company's app recently went live in four states.
Cleveland Guardians and Progressive Field partnership
Fanatics Sportsbook took little time to make its mark in Ohio sports betting while joining the state's best sportsbooks. It was announced late last week that the sports betting brand is opening a retail sportsbook in the state in partnership with the Cleveland Guardians and their home, Progressive Field.
Check out our Ohio sportsbook promos and Ohio sports betting apps.
The Progressive Field location is the second Fanatics retail sports betting location in the Buckeye State. The sports betting provider already offers Fanatics Sportsbook Colombus, thanks to a partnership with the NHL's Columbus Blue Jackets.
However, the new opening represents Fanatics Sportsbook's first retail sports betting location at an MLB park. Fanatics also owns a retail sportsbook inside FedExField in Maryland, home of the NFL's Washington Commanders.
"We're very excited to partner with Fanatics Betting and Gaming to bring a retail sportsbook location, their first in Major League Baseball, outside Progressive Field in downtown Cleveland," said Cleveland Guardians Vice President of Corporate and Premium Partnerships Ted Baugh. "This will provide our fans a very convenient in-person option to place bets."
The retail facility will be equipped with two betting windows, four self-service wagering kiosks, and seven TV monitors. It's a state-of-the-art 600-square-foot facility that will allow Fanatics bettors to place wagers, even without a ticket to a Guardians game.
Pennsylvania bound
Fanatics Sportsbook also gained approval this week from the Pennsylvania Gaming Control Board to start sports betting operations in the state, when the switch over from PointsBet is complete. Pennsylvania is looking to become the fifth state in the nation to host a Fanatics Sportsbook brand, but it won't be the last.
It remains unclear as to when the switch from PointsBet to Fanatics will take place. But the start of any NFL season is always a target for a sports betting brand.
It's hoped that this rebrand will provide a boost to a PointsBet product that fell to ninth among active sports betting providers in the Pennsylvania sports betting market in July.
Check out our Pennsylvania sportsbook promos and Pennsylvania sports betting apps.
What's next for Fanatics?
After staking a claim in Ohio through partnerships with two of the five pro sports teams in the state, and with news that Pennsylvania will welcome their product, Fanatics has a long list of goals.
The $250-million acquisition of PointsBet USA came with market access to 12 U.S. states. That includes Colorado, Illinois, Louisiana, Michigan, New Jersey, and New York, with the Empire State obviously the biggest market and target for the company. The company, like in Pennsylvania, will need approval from the respective regulatory boards before going live.
Expect swift movement on that front, and for Fanatics to keep its name in the news during the coming weeks and months.
We'll hear a lot from Fanatics in the near future as it officially arrives on the national legal sports betting scene. The company will need to make a splash in the competitive U.S. market against two dominant forces in FanDuel and DraftKings, and against a high-profile newcomer in ESPN Bet, which will almost certainly suck up some market share.