Colorado April Handle Down From March But Sports Betting Numbers Up From 2022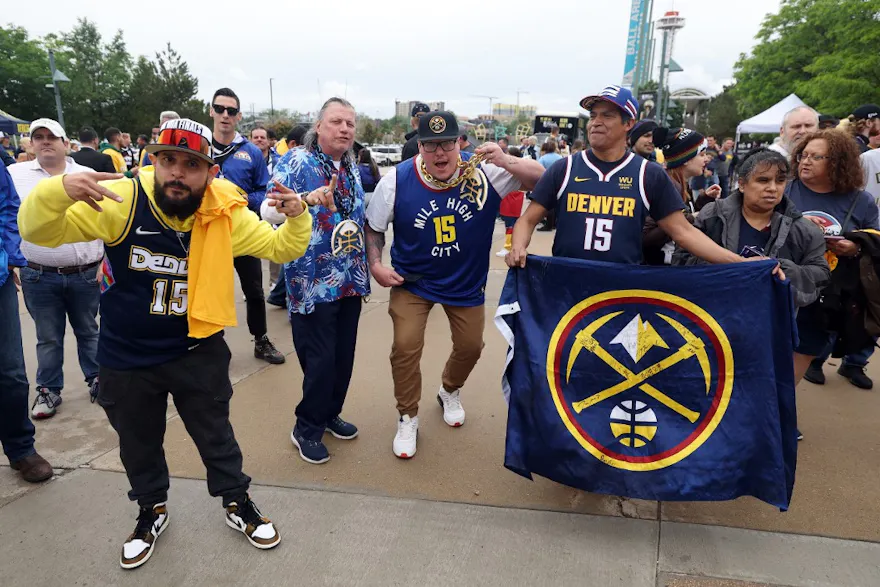 The Colorado Division of Gaming released its April 2023 revenue report on Friday. Its figures mirrored other jurisdictions that already reported April 2023 numbers, with month-over-month sports betting declines but year-over-year increases becoming a consistent theme.
The end of April signified the end of the third full year of legal sports betting in Colorado. By all accounts, the Colorado sports betting scene has been strong from the outset, with little reason to think a slowdown (other than the predictable summer slide) is imminent in one of the more consistent states in the country.
Colorado's April 2023
The Colorado Division of Gaming reported a $417.8-million sports betting handle for April 2023, the lowest total since August 2022 when $290.1 million was taken in by the best sports betting apps in the state.
The $417.8-million handle is 15.5% lower than the $494.4 million reported in March when the NCAA basketball tournament was able to buoy the betting activity in the state. That number is, however, a 6.5% year-over-year increase from $392.2 million in April 2022.
Revenue for Colorado's sports betting came in at $35.1 million for April thanks to a solid 8.4% hold. Those figures are down by about $10 million from March's $45.9 million and 9.3% win rate. For comparison, just $22.6 million in sportsbook revenue was reported for Colorado providers in April 2022, along with a 5.8% hold.
Meanwhile, $2.6 million in taxes was collected due to $25.9 million in adjusted gross revenue.
Colorado's April figures put the state in eighth place in year-to-date handles, as $1.88 billion has been spent with the Centennial State's best sports betting sites in 2023.
After 3 years ...
Colorado has consistently maintained its spot within the top 10 sports betting states in America. Colorado launched its legal sports betting platform amid the COVID shutdowns in May 2020.
The Centennial State ranks sixth in lifetime handle since the U.S. Supreme Court overturned its blanket ban on sports betting in 2018. Colorado ranks behind only New Jersey, Nevada, New York, Illinois, and Pennsylvania, while sitting just ahead of Indiana.
Colorado sportsbooks took in a whopping $12.1 billion in the first three years of legal sports betting, while $817 million in sportsbook revenues has been generated over the last 36 months thanks to a lifetime 6.8% hold. An eye-popping $43.8 million in taxes has been generated for Colorado state and local tax coffers.
The NBA has been the most popular sport to bet on in Colorado over the last 36 months. It's generated almost $3 billion in bets, perhaps because of the Denver Nuggets' success during that time and related Colorado sportsbook promos. Surprisingly, the NFL was a somewhat distant second with $1.9 billion in wagers, with baseball coming in third with $1.2 billion.
College basketball was fourth in Colorado during its first three years of legality with $792.2 million, and tennis rounded out the top five with $509.9 million in bets. Of note, table tennis maintained its wagering standing gained since COVID lockdowns and contributed $255.8 million to Colorado sportsbooks in three years.
Related pages
Massachusetts sports betting apps | NJ sports betting apps | PA sports betting apps | NY sports betting apps | Ohio sports betting apps | Louisiana sports betting apps | Michigan sports betting apps | Illinois sports betting apps | West Virginia sports betting apps