Caesars Announces First "Watch and Bet" Streaming Feature for NFL Games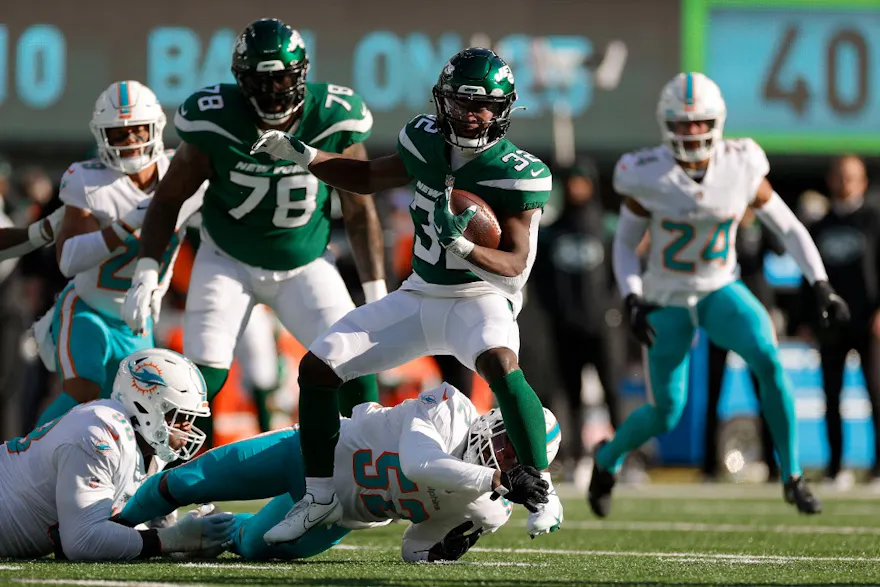 Caesars Sportsbook has gained an important early foothold in what should become one of the most competitive spaces in the U.S. sports betting landscape.
The vaunted sports betting site will become the first U.S.- based operator to offer "Watch and Bet" video streams for select National Football League games. Caesars Entertainment announced Monday that, in conjunction with Genius Sports, it will offer official data-driven in-game betting opportunities and player props alongside live video streams of NFL games.
The objective is to give customers access to the most compelling in-play NFL betting experience available for mobile and tablets.
"We're excited to offer fans a new way to experience and engage with NFL content," said Brent Lawton, VP of NFL Media Strategy and Business Development. "Watch and Bet is an innovative step forward in our partnerships with Genius Sports and Caesars."
The combination of live streaming and live betting, which is also in the works for bet365 and Bet99 in Canada, is the inevitable next step in the sports betting enrichment process. Naturally, it's more fun to wager on a game that you can watch, so having more of those games available for streaming only makes sense.
This shift also reflects the changing viewing habits of the betting public – and the American sports audience in general. Less than half of American viewers aged 18-37 have a cable TV subscriptio.
If younger viewers are moving away from cable, that means that even more will be looking to stream NFL content. If Caesars can capture some of those viewers and offer them live sports betting options at the same time, this could be the beginning of a larger trend in which more games for more sports are streamed directly to bettors from sports betting apps.

Live betting can be a challenging market for bettors. While bettors can take time to evaluate and make pre-game bets, betting in real time requires very quick decision-making with regard to finding value and subsequently submitting a wager.

To that end, one of the challenges for streaming games, especially in conjunction with sports betting, is ensuring that the speed of the stream is as close to live action as possible. This becomes an even more significant factor with regard to the newer trend of micro-betting, in which customers can bet on individual micro-events like pitch or possession outcomes.

In any case, it is only natural that sportsbooks are interested in making live sports betting a more appealing experience. At one time, pre-game sides and totals encompassed so much of the sports betting space. Live betting markets are a whole new revenue stream, with massive potential. It can increase the potential handle by a significant margin.
This could pose a long-term challenge for TV networks. It is not like cable television is suddenly going away but as the younger audience is more comfortable with streaming, and that technology improves, there will presumably be more games available to stream. Eventually, there could be less incentive to pay for cable packages in order to watch sports.
This is an interesting step forward for Caesars, and it will be interesting to see how quickly the next step occurs after this first venture into streaming and live sports betting. Based on how the industry is trending, this is surely just the beginning.