BetVision Brings NFL Live Streaming to Fanatics, Caesars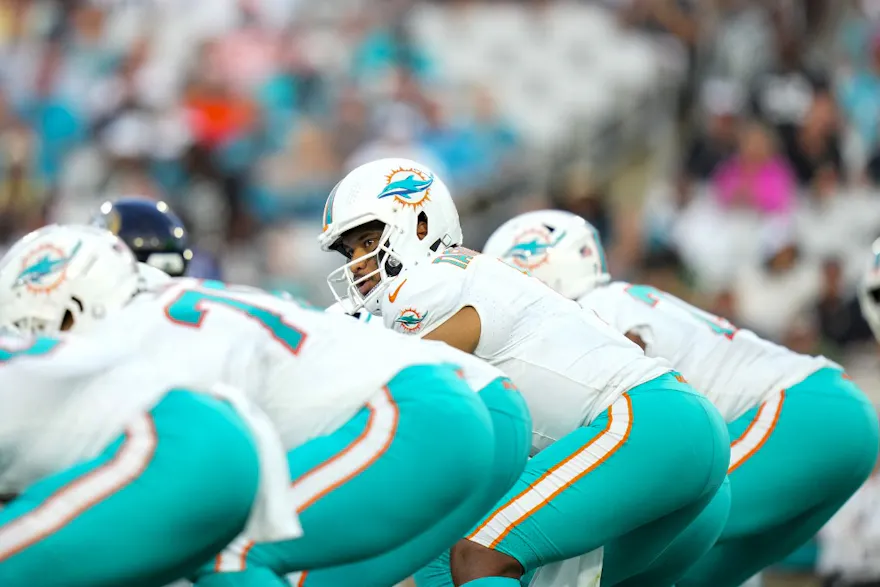 Getting a leg up in the competitive U.S. legal sports betting industry seems paramount with the introduction of new and exciting products seemingly every day.
In an effort to make a splash in the competitive and broad U.S. legal sports betting market, and to potentially make market gains on the best sports betting apps, Caesars Sportsbook and Fanatics have partnered with Genius Sports to announce an NFL live streaming service to complement their sports wagering experience.
BetVision was launched Tuesday as a first-of-its-kind service for bettors in the American market. It aims to give bettors a chance to stream NFL games on their Fanatics or Caesars app, as long as you are a registered user of their product.
It is the culmination of a pilot project run by Caesars earlier this month, which offered a Watch & Bet option for select NFL games. Despite what is considered an unflattering and inconsistently low latency, Caesars, which conducted the study, went through with the launch Tuesday.
What is BetVision?
BetVision is the latest groundbreaking product by Genius Sports, the NFL's official data distributor. For the first time ever, football fans and bettors will get a chance to watch NFL games and place bets on the same screen, assuming that users have accounts with Fanatics, Caesars, and eventually BetRivers.
"BetVision is leading a new era of immersive sports experiences," said Mark Locke, CEO of Genius Sports. "The launch brings together our capabilities across data tracking, video streaming, live data and sports wagering to create a game-changing product for sportsbooks."
Not only does it give sportsbooks and bettors a whole new fan engagement toy, but Genius Sports further enhances their rock-solid partnership with the NFL, which is bread-and-butter for the U.S. legal sports betting scene.
BetVision will provide users a video feed of some regional game broadcasts in select markets. It will also include pop-up graphics with real-time stats, betting odds and betting opportunities available from the best sportsbooks. It essentially combines live streaming with bet slips that clients need to fill out to complete their wagering process.
It is seen as the latest evolutionary move for the U.S. legal sports betting industry - one that enhances the overall wagering experience and further personalizes the entire process. BetVision will allow for a more seamless betting experience, one that allows users to watch the game and place a wager on the same screen.
Genius Sports CEO Mark Locke pumped BetVision as a way of "giving sportsbooks a new way to drive engagement and accelerate the growth of in-game betting."
A minimum bet, whether it is a pre-game wager, in-game bet, parlay, or prop bet will be required to receive the live streaming opportunities with participating sportsbooks.
How it benefits sportsbooks
As mentioned, delivering new and exciting betting opportunities for Fanatics Sportsbook and Caesars Sportsbook clientele could be a huge difference-maker for the two sportsbooks. The companies have been and will continue to chase a nearly 70% combined market share that DraftKings and FanDuel currently hold in the broad U.S. market.
"We love delivering an immersive and fun real-time betting experience for our customers with play-by-play markets, lightning-fast scoreboards, in-game video highlights, and key moment betting notifications," Kenneth Fuchs, chief operating officer and head of sports at Caesars Digital, said in a statement.
BetVision should help these betting sites not only gain but also retain customers through the fan engagement product.
How it benefits the NFL and bettors
Obviously, the sports betting market has provided a revenue boon for the NFL, which has constantly been touting wagering opportunities as a way to enhance the viewing experience of football (and other sports) fans. Fan engagement.
According to Brent Lawton, Vice President of Business Development and Strategic Investments for the NFL: "BetVision allows us to create a differentiated way for fans to engage with NFL content."
He also commented that: "We're very pleased to be Genius' first BetVision content partner as they continue to be on the cutting edge of sports betting experiences."
So, everybody wins with the Genius Sports BetVision product, which is available now for users of Fanatics Sportsbook and Caesars Sportsbook. Other wagering providers are certain to follow. It is just a matter of when.