UFC Vegas 38: Thiago Santos vs. Johnny Walker Recap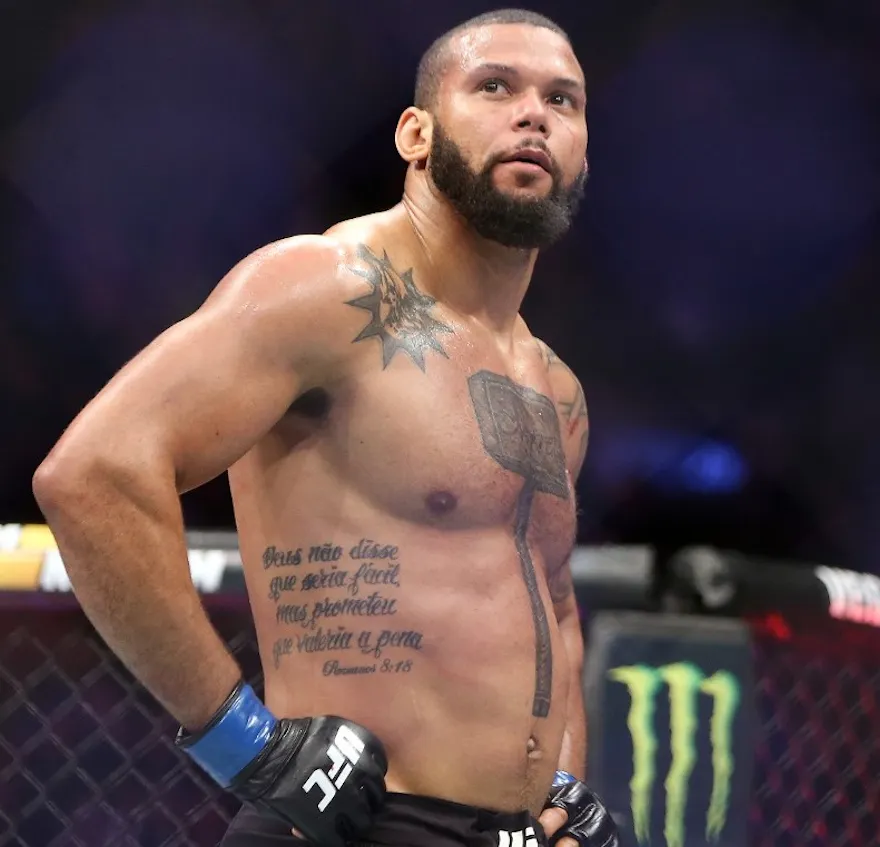 We all had a fun event in UFC Vegas 38: Santos vs. Walker, and I'm sure the outcome of the main event had a lot of fight fans pleased. Read below for a recap of the main event, Thiago Santos vs. Johnny Walker. 
UFC Light Heavyweight Bout: Thiago Santos vs. Johnny Walker- Main Event
This was a great five rounds that left the legend victorious in the end. The for this matchup at your Top Sportsbooks were: Thiago Santos -155 and Johnny Walker +130. 
In the first round, we saw a more focused Thiago Santos. Walker landed the first strike with a leg kick, and Santos returned with his own kick that Walker blocked. Walker was consistent with his leg kicks while Santos worked the outside. This first round was not the most eventful round, mainly the two feeling each other's pace. Towards the end of the round, Santos opened up a bit until the horn.
The second round starts with another leg kick from Walker. Santos attempted a takedown but Walker stood back up and quickly got into a striking exchange. Santos throws another high kick, but misses again. They exchange heavy shots, switching between hard punches, and kicks high and low. The round ended in a pair of kicks.
The third round has Walker using his feints more. Santos connected with a high kick, and Walker had some great counter combos. This round ended with Walker playing more defense while Santos tried to land a shot; the last hit of the round was by Walker. 
We're slowly making our way to the fourth round, and Walker has some good movement around the cage. Walker kicked in the chest area of Santos which was countered with a jumping knee that came up short. Again not a ton of action in this round too, just kicks back and forth, some being blocked, some not. Santos had a great combination towards the end of this round, and Walker countered with a snapping kick to the ribs.
Finally, the fifth round comes around, and I personally thought Walker was winning at this point. He was blocking more kicks and his combos were connecting. Santos starts landing some create combinations - a heavy left hand, a right kick. Santos threw some heavy punches to test Walker's chin, and it stayed up tall.
In the final minutes of the last round, Santos connected a kick to Walker's chest, followed by a body kick. Walker throws a spin kick - misses. Santos throws the last kick - misses. The judges ruled Thiago Santos the winner by unanimous decision.
In my UFC Prediction, I chose Thiago Santos -151 via BetOnline (Sportsbook Review) so I was definitely happy to see Santos get back in the win column. I had some doubts approaching this fight because of his knee surgeries. But he proved to still have the durability and skill set to win, especially against a wild fighter like Johnny Walker. 
Closing Remarks and What's Next?
Thiago Santos really needed this win against Johnny Walker after three consecutive losses to John Jones (2019), Glover Teixeira (2020), and Aleksandar Rakic (2021).
This fight would have determined whether or not Santos would be re-signed to the UFC or not. He is ranked 5th, and if the UFC decides to keep him, then he could face the winner of UFC 267.
Johnny Walker fell short; it seemed he held back in that fight and it cost him a decision. He is now 3-1 in his last 4 bouts: Loss vs. Corey Anderson 2019, Loss vs. Nikita Krylov 2020, Win vs. Ryan Spann 2020, and Loss vs. Thiago Santos. Walker should compete against the winner of Crute vs. Hill next.
The dog-winners of the night were: Jamie Mullarkey (+125, T/KO R2) and Jared Gordon (+110, DEC).
Up next on the UFC schedule, we have UFC Vegas 39: Mackenzie Dern vs. Marina Rodriguez on Saturday, October 9th at the UFC Apex.
This is an exciting card for myself, especially the main event. Be sure to stay tuned to our UFC Picks and Predictions show on SBR's Youtube Channel with David Manyun and our special guests - they share with you all their top picks for the entire main card.