Updated 2022 FIFA World Cup Odds: Brazil Still Consensus Favorite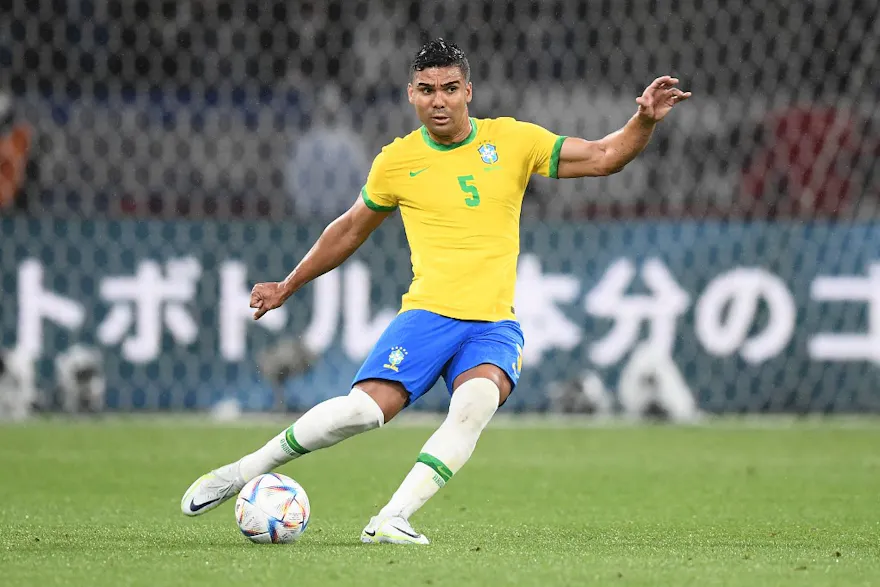 We are still over five months away from the start of the 2022 FIFA World Cup in Qatar. While there has been movement in the outright futures market since our last piece, Brazil remains the clear favorite according to our top-rated sportsbooks.
Here are the current odds to win the 2022 World Cup from DraftKings Sportsbook, FanDuel Sportsbook, Caesars Sportsbook, BetMGM, and PointsBet.
Check out the latest comprehensive and most trusted Sportsbook Reviews by SBR here.
There have been shifts amongst the top nine teams on the market. Brazil is still the favorite to win it all, with a market-best price of +500 at FanDuel. The only book that has adjusted its price on Brazil has been BetMGM, which bumped it up from +400 to +475.
One of the biggest movers has been Argentina, as they've been moved down from +900 to +700 at BetMGM, and from +800 to +650 at PointsBet. Sportsbook must certainly have a lot of liability on them, as bettors flock to back Lionel Messi in his likely final World Cup.
Books are also more confident in Germany, with their odds slightly shortening at DraftKings, FanDuel, and BetMGM. England, who were one of the big movers after their Nations League performance, have seen their odds get even longer at both FanDuel and BetMGM.
Senegal's odds have continued to drift as well, as you can now get the AFCON champions at +10000 at FanDuel.
For the most part, the odds for the longshots have reached a consensus price. We no longer have teams that are severely mispriced like Iran at +25000 at BetMGM. Interestingly, that's where most of these adjustments have taken place.
Other notable shifts in the 2022 FIFA World Cup futures market:
USA: +6600 to +10000 at BetMGM
Iran: +25000 to +50000 at BetMGM
Poland: +6500 to +10000 at Caesars
Serbia: +6600 to +10000 at BetMGM
Belgium: +1200 to +1000 at BetMGM
Here are the odds for the group winners from DraftKings, Caesars, BetMGM, and PointsBet:
Group A
Group B Winner
Group C Winner
Group D Winner
Group E Winner
Group F Winner
Group G Winner
Group H Winner
Make sure to keep an eye on our live odds page throughout the week to get the best lines possible and connect with others in the SBR community on our popular sports betting forum.