Tennessee Records Slight Sports Betting Handle Decline in November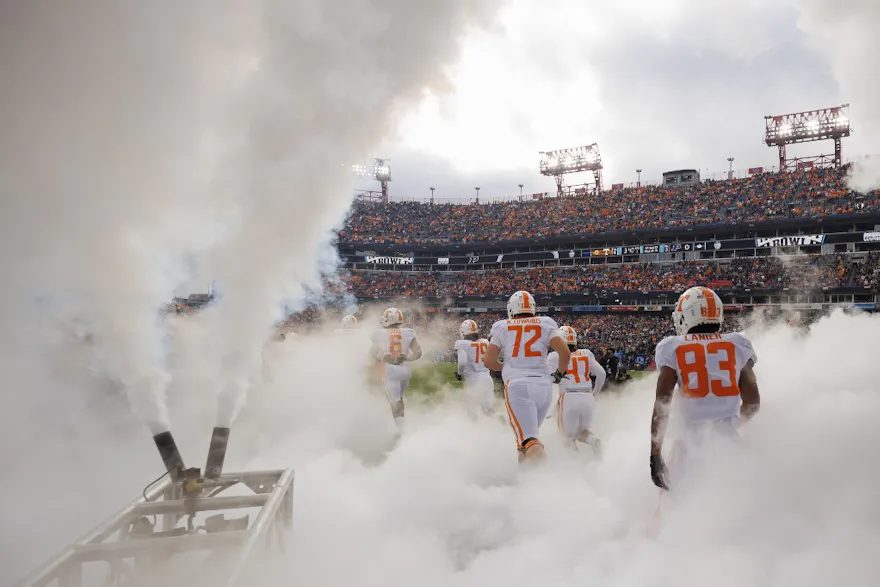 Like much of the rest of the nation, Tennessee saw sports betting activity decline during the month of November.
There is more evidence mounting in the US legal sports betting industry that it may just have peeked during the month of October. Buoyed by five full weekends of pro and college football and getting a boost from the start of the NBA and NHL seasons, the October National handle soared over the $7 billion mark.
November, however, has seen a light step back for legal sports betting jurisdictions around the country. New Jersey, Pennsylvania, Indiana, and Iowa are all states that reported slight drops in sports betting activity. All reported between a 0.6%-1.2% dip in the amount of money flowing into their sports betting scenes.
We can officially add Tennessee to the list of states that followed up a record-setting October with a November downturn. The Tennessee Education Lottery released its November figures Tuesday. They supported the notion that October may have been the high point for the industry in 2021.
The November Numbers
The Tennessee mobile-only legal sports betting industry was riding high after a record-setting October in which a staggering $375.3 million was taken in by the state's sportsbooks. In November, a still respectable $365.7 million was reported, but it was a 2.6% decrease from October's haul. The decrease falls in line with the percentage drops we have seen in other participating US jurisdictions in November.
The good news comes from the adjusted gross income for the state's sportsbooks. Tennessee providers hit record levels in November in terms of income, with $29.6 million in profits. That number represents a staggering month-over-month 72.1% spike from October's $17.2 million.
Tax contributions from Tennessee's legal sports betting scene also hit record highs. State sportsbooks paid $5.9 million toward Tennessee tax coffers, 73.5% more than the $3.4 million in October.
SEE ALSO: Sportsbook Advertising Becoming An Industry of Its Own
A Further Slide in December?
December has traditionally been a very good month for participating sports betting jurisdictions in the US. But there are signs that this year could be different.
Despite all but one of the major North American sports running during the month and both college football and basketball contributing to sports wagering menus, there have been more than a share of league disruptions thanks to COVID.
College Bowl games are being canceled. College basketball, the NBA, and NHL have postponed games. Even the NFL has been adversely affected by the surge of Omicron across the country. After all, it is hard to bet on the New Orleans Saints when Ian Book is the starting quarterback.
Tennessee Sports Betting in 2021
2021 will go down as an incredible year for the Tennessee sports betting industry. The state was able to grab and maintain a top-10 spot on the bet-friendly list, with little reason to think they will relinquish their standing anytime soon.
Regulators however voted to keep the mandatory and controversial 10% hold for their sportsbooks, when the National average sits around 7%. While unpopular with bettors and wagering providers, that decision doesn't seem to be holding the overall scene back as we head into 2022.
Analysts will be eagerly waiting for the December sports betting numbers out of Tennessee to see if the November sports betting downturn was a one-month blip or if October clearly was the high-point of 2021 for the state's gambling scene.