Tennessee Posts Mixed January Sports Betting Numbers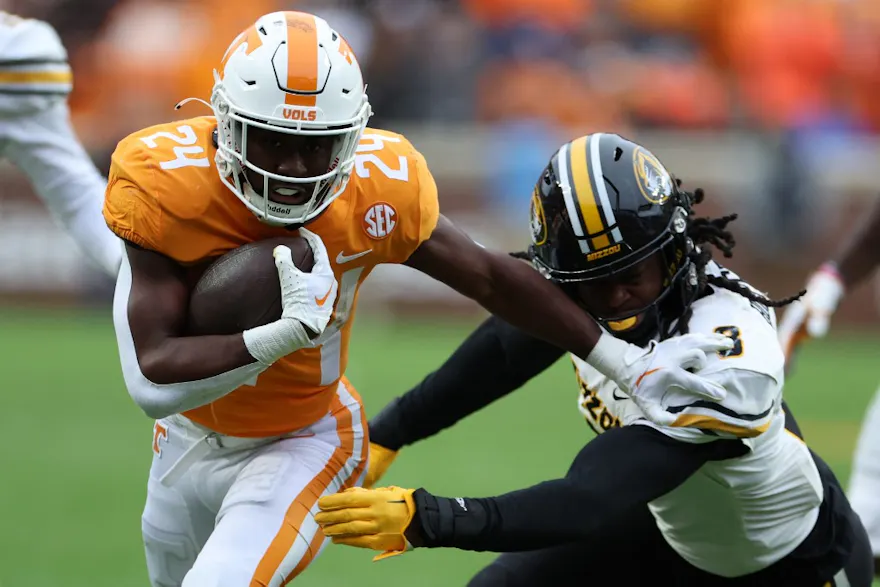 The overall sports betting market in Tennessee continues to impress – but not all news out of the Volunteer State is as rosy as it has been the past few months.
The Tennessee Sports Wagering Advisory Council (SWAC) last week reported out their January sports betting figures. They produced a mixed bag of results with month-over-month figures showing a slight decline in betting activity while year-over-year numbers revealed an impressive increase in wagers.
Tennessee is currently home to one of America's only online-only sports betting platforms. 12 providers have been battling for market share, with the handle and revenue figures out of the state proving that there is apparently enough to go around.
Month-over-month dip
The SWAC is reporting a $410.7 million legal sports betting handle for the month of January - the third-best month ever for the Tennessee sports betting scene.
While impressive, January's numbers did fall short of the record-breaking $440.4 million handle reported in December. The January handle represents a 6.6% drop from those numbers posted the month prior.
Revenues from the state's sports betting providers also saw a noteworthy dip. Sportsbooks made $36,347,994 in January, 22.6% less than the $46,968,124 in profits from December. The $36.3 million is the fourth-best revenue total for Tennessee, and the fifth time that the revenue numbers have eclipsed $30 million.
Tax contributions paid out by Tennessee legal sports betting providers came in at $7,269,600 off of a 10.1% hold.
Year-over-year increases
Despite the month-over-month sports betting dip in Tennessee, year-over-year numbers have erased all concern about January's declines. The January 2023 handle of $410.7 million is a respectable $24 million increase, or 6% from the overall wagering activity from January 2022.
It is the year-over-year revenue totals however that really opened a few eyes. The $36,347,994 in profits reported by the SWAC is an impressive 24.7% higher than the $29,087,518 in revenues reported in January 2022.
Tax contributions to needy Tennessee tax coffers increased about 20% from January 2022 to January 2023.
Looking ahead
Despite getting overshadowed by the Massachusetts sports betting launch, the state of the Tennessee legal sports betting scene is strong! February figures to be another good month with the Super Bowl totals expected to boost handle and revenue totals. March should be another solid month for the state's sportsbooks with the NCAA Basketball tournament taking center stage.
We can expect two more strong months of Tennessee legal sports betting before the inevitable and predictable summer sports wagering slump. September however will provide its annual sports betting spike with the commencement of the NFL season.
The Tennessee sports betting market is approaching market maturity if it is not already there. 2023 should smash more records and new providers could be coming to the Volunteer State. Is a $500 million month a possibility for Tennessee sportsbooks in 2023. Most are banking on it, as early as February or March.