Sports Betting Propels Record Revenues for American Gaming Association in Quarter 2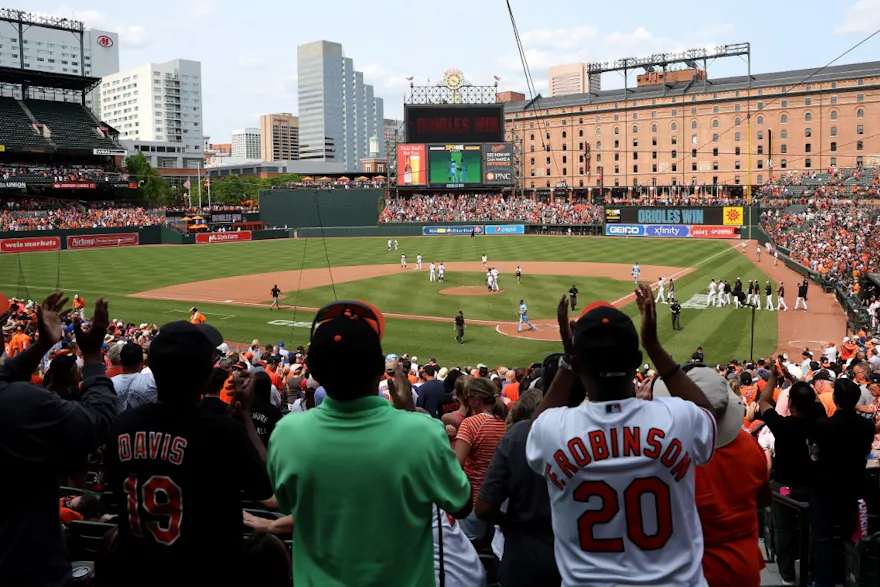 By now, it shouldn't be big news that the legal sports betting industry is growing dramatically in the U.S. market across the best sportsbooks. It has propelled the overall U.S. commercial gaming industry to 10 consecutive quarters of annual growth.
The American Gaming Association released its report on Quarter 2 revenues this past week, which included gambling figures from 34 states and the District of Columbia. Twenty-three of those states across America reported growth in their commercial gambling industry, and Quarter 2 produced a revenue record for any second quarter in history.
Breaking down the numbers
The U.S. commercial gaming industry generated $16.07 billion in revenues for Quarter 2, which is easily a record for the second quarter of any fiscal year, according to the American Gaming Association Revenue Tracker.
"These results are a clear indication that our post-pandemic recovery wasn't a fluke: the gaming sector continues to thrive, and when we do well, our communities do well," said AGA CEO and president Bill Miller in a statement.
The $16.07 billion represents a respectable 8.1% year-over-year increase for the three-month period and the highest-earning Q2 ever for the American scene.
Quarter 1 of 2023 was the only other quarter in AGA history that topped Q2 in 2023. Combined, commercial gaming revenues for the first half of this year now stand at a staggering $32.71 billion, which is 11.9% higher than the first six months of 2022.
As mentioned, Q2 was also the 10th straight quarter of annual growth for the overall industry.
Online gaming grows dramatically
Land-based casinos continued to be the AGA's top performer. Land-based facilities, which entail slots, table games, and retail sports betting produced $12.38 billion in revenues, a 0.9% increase from Q2 of last year.
It was the evolution of online gaming, which includes sports betting, that led the charge for increased revenues. Online gaming brought in $3.68 billion in revenues in Q2, a 43.1% year-over-year increase thanks in part to the launch of legal online sports betting in four major states since Q2 of last year. That includes Kansas betting sites, Maryland betting sites, Massachusetts betting sites, and Ohio betting sites, which generated $247.1 million in revenues all by themselves.
The sports betting sector itself grew 56.6% year-over-year to $2.3 billion. It was easily a sports betting record for any Q2.
Online casino gaming matched Q1 as the highest-grossing quarter ever registered by the American Gaming Association. The $1.48 billion in revenues from that sector is, however, an impressive 22.5% increase from Q2 of 2022. Connecticut, New Jersey, and West Virginia were states that helped online casino revenues set the Q2 record.
Everybody wins
Increased gaming revenue does indeed trickle down and positively impacts the jurisdictions that host such a platform. The AGA report revealed a massive $7.28 billion in taxes being collected from U.S. gambling flowing to state and local tax coffers in Q2. It is a 12.9% year-over-year increase for the three-month period ending June 30.
"While commercial gaming is on track for an unprecedented third consecutive year of record revenue, the lasting impact we're making on our communities through this record growth is even more impressive," Miller said.
Looking ahead
There is no reason to think that record profits won't persist for legal gambling operators in the bustling U.S. markets. New states are legalizing sports betting and online gambling seemingly every month and the mainstreaming and acceptance of the platform has never been at the level it is now.
"To sustain this momentum, the AGA will continue enlisting more allies in our fight against the illegal market, bolstering responsible gaming, and building a business environment that allows our innovative industry to bring world-class entertainment to adults across America," said Miller.