Ohio Moving Toward Legal Sports Betting … in 2023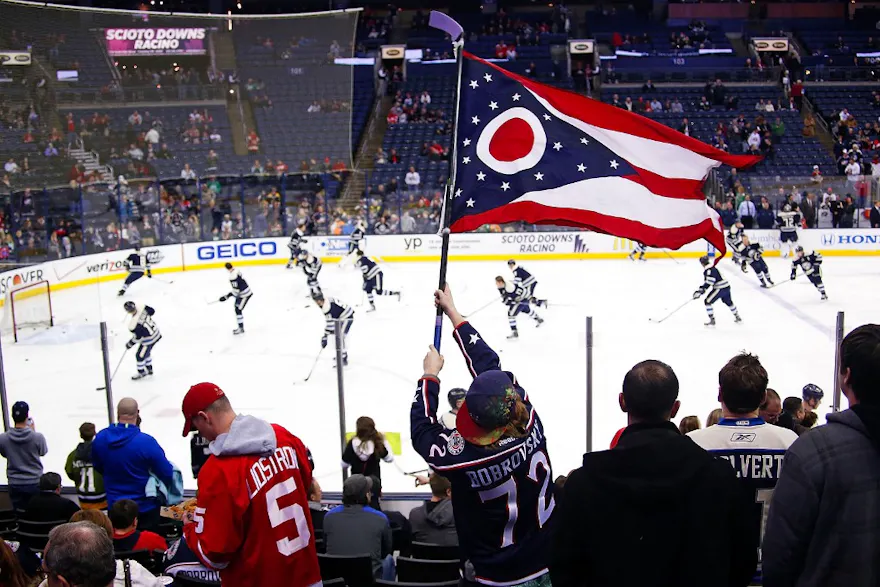 The ideal of legal sports betting in the state of Ohio has been a contentious one indeed but there appears to finally be some good news regarding the eventual launch of the platform. An agreement to legalize has finally been made after months of legislative and regulatory wrangling.
While mostly positive, the latest legalization news has bettors in the Ohio market still waiting over a year to place their first legal sports bets. Jan. 1, 2023 has been identified as the logical jumping-off point for sports betting in the Ohio market - not ideal for a market that was hoping to be live before the start of the current NFL season.
Ohio senator Kirk Schuring, the biggest cheerleader of legal sports betting for the Buckeye State, confirmed reports of the breakthrough.
"We have an agreement on sports gaming and I expect the conference committee to meet this week and for the conference report to be approved. And then it will go to the House and Senate floors this week, we've got everything staged up," Schuring said. "Now I can't get into the details because you know we've got the concepts that we worked out, and now we're working with the legislative service commission to make sure they're in the legal form they need to be."
A little history
Lawmakers discussing the launch of a legal sports betting platform in Ohio is far from a new thing. Originally the state's House of Representatives passed a wide-reaching sports betting bill in March, only to have the Senate take its time and make what the House deemed as unsatisfactory amendments. It was hoped at that time that June 30 would be the launch date for Ohio's legal sports betting platform.
After a few more delays and disagreement on just how the Ohio platform would look, another timeline was set into motion. Lawmakers were hoping for a Sept. 30 launch date to take advantage of the NFL season. That obviously didn't happen either.
Exactly who controls the imminent sports betting platform in the state continues to be a stumbling block for lawmakers in Ohio. Will it be the Casino Control Commission of Ohio or the Ohio Lottery Commission that regulates what has the potential to be a massive sports betting scene? How many licenses will be issued, the licensing fees, and just how the licensing process will play out have yet to be ironed out, at least publicly.
Hopes are that the agreement in place addresses those issues.
No details released
The legislative breakthrough details have yet to be made public. It could take some time for the public to get a peek at what it all entails. Lawmakers and regulators in Ohio haven't shown a whole lot of urgency getting something hammered out just yet and are obviously taking their time in this situation as well.
The wording in previously proposed legislation gives us a hint of what to expect but just what is in the latest draft won't be revealed to the public yet.
Brendan Bussmann, a gaming consultant with Global Market Advisors may have said it best when he quipped that, "If there is one thing we have learned over three years in Ohio, it is to take the Over."
On the line
Ohio is poised to be one of the biggest markets in the U.S. in terms of population with 11.7 million residents (seventh largest in the U.S.). The state is also home to the NFL's Cleveland Browns and Cincinnati Bengals, MLB's Cleveland Indians and Cincinnati Reds, the NBA's Cleveland Cavaliers, the NHL's Columbus Blue Jackets, and numerous high-level college sports programs.
Legislative language is all that is standing in the way of a legal sports betting platform in Ohio. There are shockingly few roadblocks like state tribes or vocal opponents to legalization. Most of the hard work has already been done in the process of sports betting regulation in the state. It is lawmakers blocking the way of a potentially huge market.
So, while good news comes in the form of some agreement about how to proceed, Jan. 1, 2023 is still a lifetime away. Optimism for a full-blown Ohio sports betting platform has been tempered just a bit by pokey lawmakers who could find something else to argue about between now and then.
Stay tuned.