NFL Creates New Gambling Policy for Players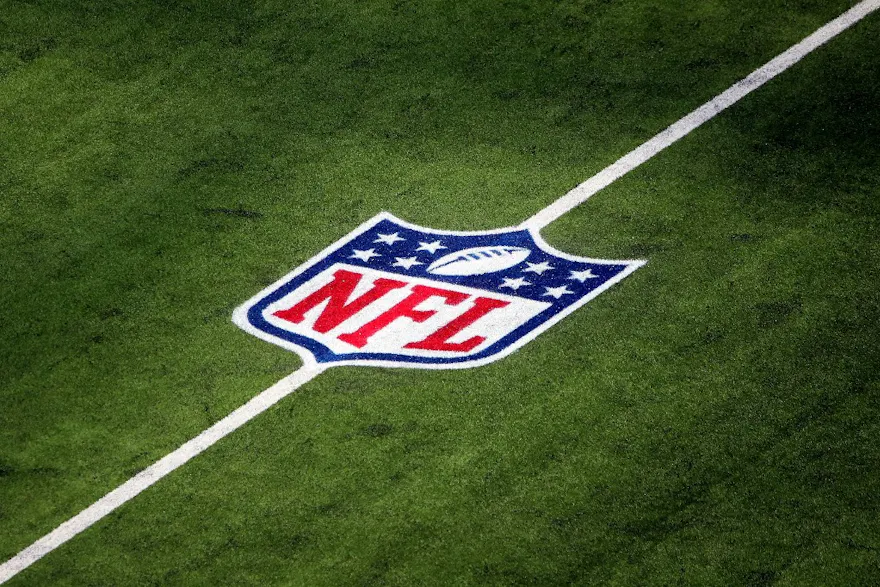 With the explosion, the legalization and mainstreaming of legal sports betting in the American market has come the need for professional leagues to design and implement policies on their players who are eager to place a legal sports wager.
The NFL is one such league that in the recent past has been criticized for its lack of clarity on gambling policies. That is until last week when the league updated and modified the rules for their players who place wagers in one of the 35 legal sports betting jurisdictions around the country.
"Today the NFL and its Players Association took a step in the right direction toward transparency on sports betting. Clear, consistent, and appropriate penalties assure fans that the games they choose to bet on are fair. That's why I called the NFL out for a lack of clarity in their policies earlier this year, as players did not understand what conduct was permissible under league rules," Rep. Dina Titus commented after news of the new ground rules.
"I'm glad that the NFL created a distinction between behavior that threatens the integrity of the game and legal wagering on other sports. Penalties for game fixing and betting on one's own league should be more serious than betting on other sports. Every sports league should remain focused on protecting the product on the field. Leagues should periodically review their policies, in consultation with players, to ensure that rules are understood and updated when necessary."
Betting on games at the best sportsbooks by current and former players has and will continue to take place. Some players have been found to have placed bets on the NFL itself, while others have been disciplined for placing wagers on non-NFL games while present at NFL facilities.
The goal of the new rules
The need to clarify rules around players betting on sports was obvious from the NFL. Since 2018 and the Supreme Court decision to overturn its blanket ban on sports betting, a handful of its players have been called out for their wagering activity, and ultimately faced suspension by the league.
The relatively new sports betting landscape in America and an NFL policy that was viewed as overly harsh by some needed to be overhauled and streamlined for players, coaches, and all those involved in the sport.
But as NFL Commissioner Roger Goodell stated prior to Sunday Night Football: "It's pretty simple, if you bet on the NFL and you're a part of the NFL, you've got a problem."
Integrity of the game was once again, as Rep. Titus said, front and center in the arguments surrounding the rules clarification as was some flexibility for hopeful betting members of the NFL family.
"The NFL and NFL Players Association share a longstanding and unwavering commitment to protecting the integrity of the game," a joint statement between the NFL and NFLPA read. "The NFL periodically reviews the gambling policy in consultation with the NFLPA and clubs to ensure it is responsive to changing circumstances and fully addresses this commitment."
The new rules
It didn't take long for details of the new rules to be released.
The highlights of the NFL draft include:
Betting on the NFL will be an indefinite suspension, minimum of one year. That rises to a minimum of two years if the player bet on his own team.
Attempted or actual game fixing will be a lifetime ban.
Giving out inside information is a one-year ban.
Third party or proxy betting, a one-year ban.
Betting on non-NFL games while working or in the workplace will result in a two-game suspension for the first offense, a six-game suspension for the second offense, and a one-year suspension for a third offense.
Bigger penalties for wagering on sports at the best sports betting apps will be coming to NFL employees, including a potential lifetime ban. Along with that is a reduction in penalties for those who, in the past or in the future place bets on non-NFL sports.
What it all means
NFL players, coaches, and all of those involved with NFL teams now have a tangible blueprint for what is not allowed with regard to legal sports betting. The "grey area" has been taken out of the equation - there should, in theory, be a more consistent and fair policy to those in their membership who opt to place sports bets.
In essence, some of the penalties for sports betting have been relaxed, while others have been stiffened.
First-time offender penalties for wagering via betting sites on non-NFL contests inside team facilities have been dropped from an automatic six-game suspension to two games. Second-time offenders for such action will be suspended six games.
However, betting on your own team now carries a two-year suspension, up from just one year prior to the new rules draft. Betting on an NFL game in which an offenders' team is not involved means a one-year suspension.
Intentionally throwing a game will result in an automatic lifetime ban from the NFL under the new rules.
Titans offensive tackle Nick Petit-Frere along with Lions wide receiver Jameson Williams, both of whom received six-game suspensions for placing non-NFL bets at their team facilities will be reinstated under the new rules. Each has been out 4 games so far, while the new rules mandate just a two-game suspension for their actions.