Michigan Earns Sports Betting Increase in August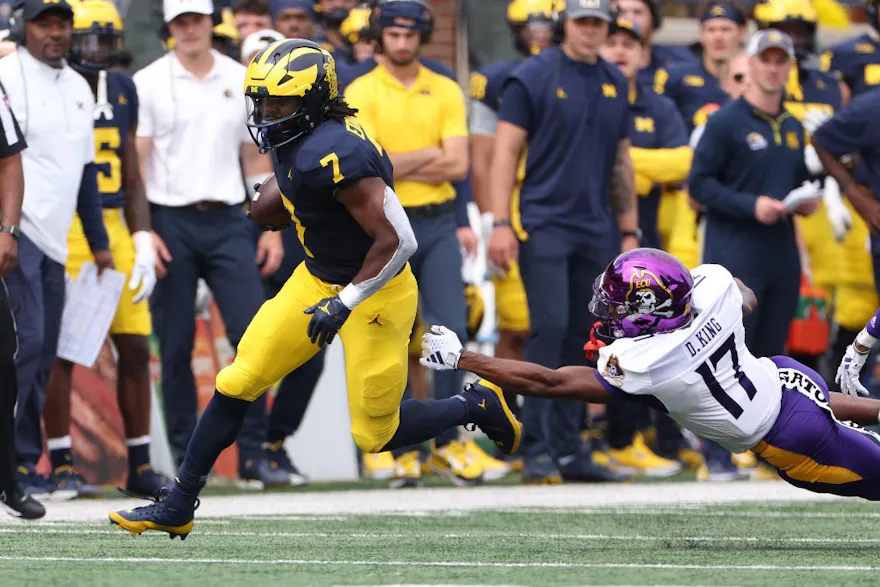 Generally, August represents the low point for legal sports betting across the country. But in 2023, we have seen across-the-board upticks in sports wagering activity for participating U.S. states.
We can officially add Michigan as a state that saw month-over-month increases in overall sports betting during August. The Michigan Gaming Control Board August revenue report identified a slight increase in overall wagering activity for Michigan sports betting during August. It appears as though the NFL and college football season started having an effect on Michigan's legal sports betting scene one month early.
However, an underwhelming hold rate meant that revenues didn't quite match the state's handle increases.
August handle increases
Despite a slight improvement in overall sports betting activity, Michigan sports betting experienced its second-worst month in the last year. Only July was worse.
A total of $228.5 million was wagered on sports in Michigan in August. It is a nearly $20 million, or 9.4% month-over-month improvement from the $208.8 million that Michigan's best sportsbooks took in during July. The $228.5 million is, however, a slight 0.6% year-over-year drop from the $229.8 million wagered in the Great Lakes State in August 2022.
A slightly troubling trend has emerged out of Michigan - their sports betting handle has now shown year-over-year declines in every month of 2023.
Michigan's best sports betting apps made up the majority of the overall August legal sports betting handle in Michigan. $218.5 million was spent with the state's mobile providers.
Revenues slide
Thanks to a month-over-month dip in hold rate, net revenues for Michigan betting sites dropped slightly year-over-year, and from July.
$23.5 million in gross gaming revenues was reported by the Michigan Gaming Control Board for August. $23.2 of that came from Michigan sports betting apps. That number is up from nearly $23 million in July, but down from $25.65 million in August 2022.
Net, adjusted revenues, after deductions and promotions is where Michigan sportsbooks saw their across-the-board decline, mostly because of a 10.3% hold, compared to the 11% hold in July and the 11.2% in August 2022.
Net revenues for August 2023 came in at $16.2 million, 3% less than in July and 1.3% lower than the same period last year.
A total of $1.47 million in taxes was paid by Michigan sports betting providers in August. That number is down from $1.53 million in July and $1.49 million in August 2022.
FanDuel wins the duel
The nationwide battle for sportsbook supremacy played out in Michigan, just like in every sports betting jurisdiction across the country. In the Great Lakes State, it was FanDuel that came out on top in terms of handle and revenues.
FanDuel Michigan made up $76.1 million of the overall $229.5 million handle, with $7 million in revenue, thanks to a 12.1% hold. FanDuel now has an impressive 13.7% hold through the first eight months of 2023 in the state.
DraftKings was second with a reported $57.8 million in August bets with $3.6 million in revenues, off of a 9.7% hold, BetMGM was third with $36.4 million in wagers and $1.9 million in revenues, Caesars reported $15.5 million in bets and $1.6 million in revenue, and Barstool Sportsbook Michigan rounded out the top five with an $11.4 million August handle.